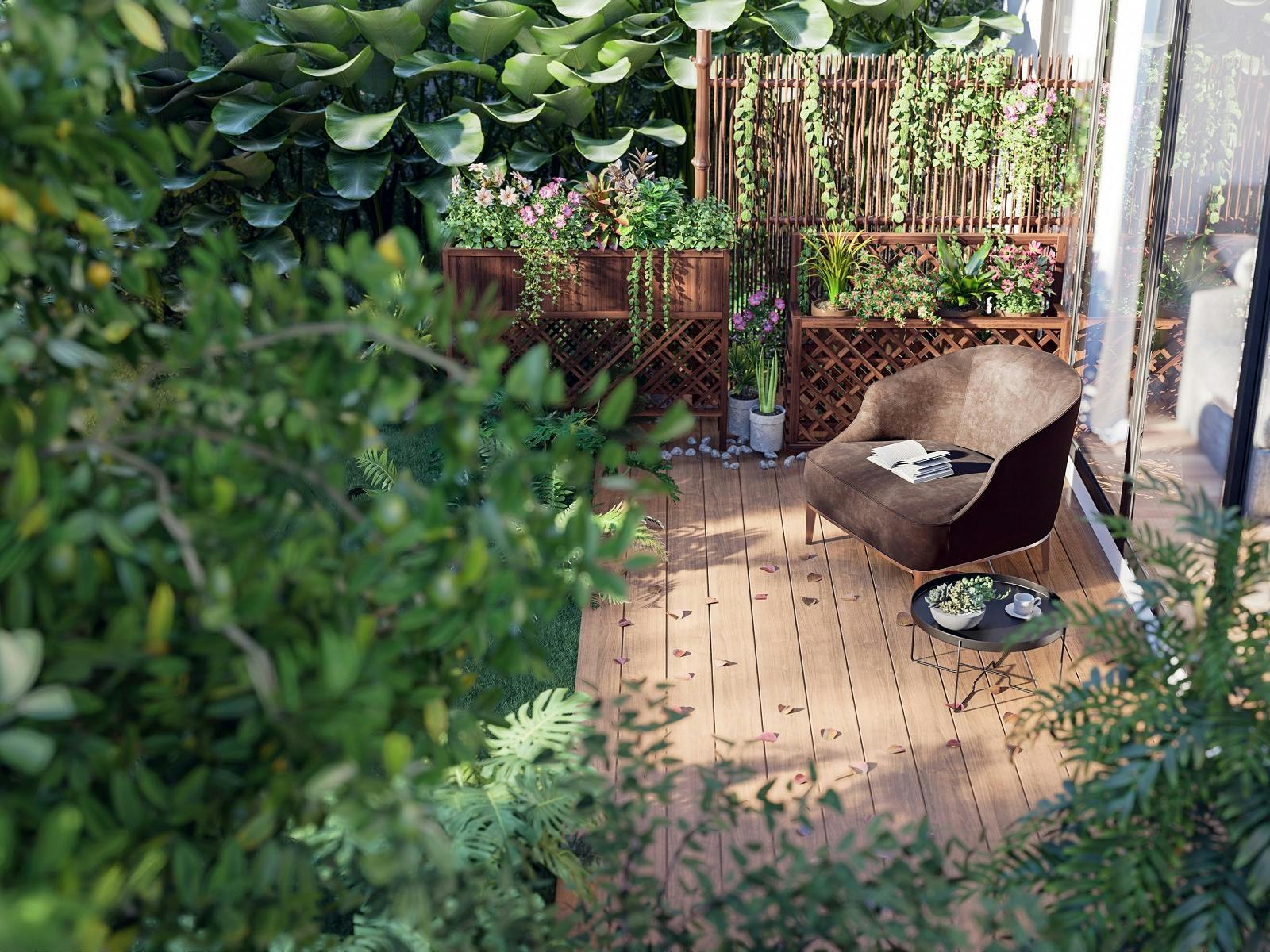 Starting a garden in a small space may take some organizing, but you can still get a lot of variety out of it if you plan it right.
With the kids out of the house and retirement at the forefront, many people decide to downsize their homes. While that means your home and perhaps outdoor space get smaller, this shouldn't deter you from exercising your green thumb. You don't need lots of acres of land to grow a lush garden, but you may need to think a little out of the box (or inside the space of a tiny box?).
"You can go small, small, small," Jessica Walliser, a founder of SavvyGardening.com and the author of "Container Gardening Complete: ​​Creative Projects for Growing Vegetables and Flowers in Small Spaces", told The New York Times. "That is one of the most amazing things about modern vegetable gardening."
Whether you live in a city apartment or a house without a lot of outdoor space, there are still tons of ways to get growing.
Tips for small-scale gardening
For most plants, all you need is water, sunlight, and soil. Any bit of space with those three ingredients can host a garden, whether it's on a balcony, a few patio steps, a windowsill, or a wall.  Below are some tips on how to cultivate beautiful gardens in small spaces.
Be smart about your plant choices
Since you're in a small space, you don't want to choose large plants, or ones that need a lot of area to thrive. Herbs and leafy greens are great choices, since they grow quickly and without too much fuss. Tomatoes, garlic, and cucumbers are also surprisingly easy to grow, even in tight quarters. And potatoes require no more than a 5-gallon bucket! If you don't want to eat what you grow, try snake plants, bamboo palms, and succulents like cacti to green up your environment.
Use raised garden beds
If your backyard is mostly deck or pavers, using raised flower beds, or garden boxes, is a great alternative to planting directly in the ground. They're usually made out of wood but can also be made from plastic, metal, and bricks. One advantage: You'll find raised beds easier to protect from weeds, invasive bugs, and animals. You may also find it easier on your back and knees.
Grow up
Instead of planting your garden horizontally, use vertical space to grow it up. Whether along a fence, wall, or hanging baskets, lots of plants can thrive on a vertical surface.
Practice interplanting
Get the most out of your space by planting two or more plant varieties in the same spot. Certain combinations of plants thrive this way, rather than competing with each other. Marigolds and tomatoes are a good option for interplanting, along with Thyme and roses, and calendula and beans. Check online or with your local garden center for combinations that will work best in your area.
Create a windowsill garden
If you have nothing more than a window, you can still grow a garden. The most important thing is that the window gets a lot of natural sunlight. Once you have that, you can place potted plants on the sill or build a window box right outside it.
Plan ahead
The most important thing about gardening in a small space is to use the area wisely. Take measurements, choose your plants, and decide how they will grow (up the wall? In raised beds?). Knowing your layout and the varieties beforehand will allow you to maximize your small space.
Only have a shady small space to work with? Not to worry — you still have options! Creeping jenny, browallia, and lungwort flowers are good plants for small, sun-challenged areas.
The benefits of gardening
With physical, mental, and even financial benefits, It's no wonder gardening is such a popular pastime. Here are just a few of the perks:
It's exercise
The physicality of gardening is a great mode of exercise, both for building strength (particularly in your hands and forearms) and for calorie-burning cardio.
It's a mood booster
There's something about getting your hands dirty that makes people happy and helps to boost their self-esteem. In fact, research has shown that urban dwellers who garden are happier than those who don't.
It reduces stress
When you're working in the dirt, your mind focuses on the task at hand, allowing your anxious thoughts to subside. This will naturally reduce cortisol and stress levels.
It allows you to eat healthier
Of course you want to enjoy the fruits (or vegetables) of your labor! Growing fresh fruits and veggies will encourage you to proudly work them into your meals. And who doesn't need more fruits and vegetables in their day?
It helps you save money
Growing all that produce at home will allow you to save money at the grocery checkout. Cha-ching!
Gardening is a hobby that gives back several times over, so go ahead and start planning your garden oasis today!
Don't forget your sunscreen
While you're soaking up all the health benefits of gardening, be careful not to soak up too much sun. The sun's rays can cause both premature aging and skin cancer. Protect yourself by using sunscreen, wearing protective clothing, and avoiding the most dangerous mid-day hours.
Learn 6 ways to stay safe in the sun.
Your Medicare plan may be able to help. Original Medicare will provide coverage for treating skin cancer or having a suspicious mole examined. Medicare Advantage plans sometimes do more, such as covering important annual full-body skin screenings with a dermatologist. Your Advantage plan may also offer discounts you can use when buying sunscreen. Compare Medicare Advantage plans in your area with our easy-to-use Find a Plan tool.
Find a Medicare plan in your area
It's FREE with no obligation
Speak with a Licensed Insurance Agent
M-F 9:00am-9:00pm | Sat 9:00am-3:00pm EST