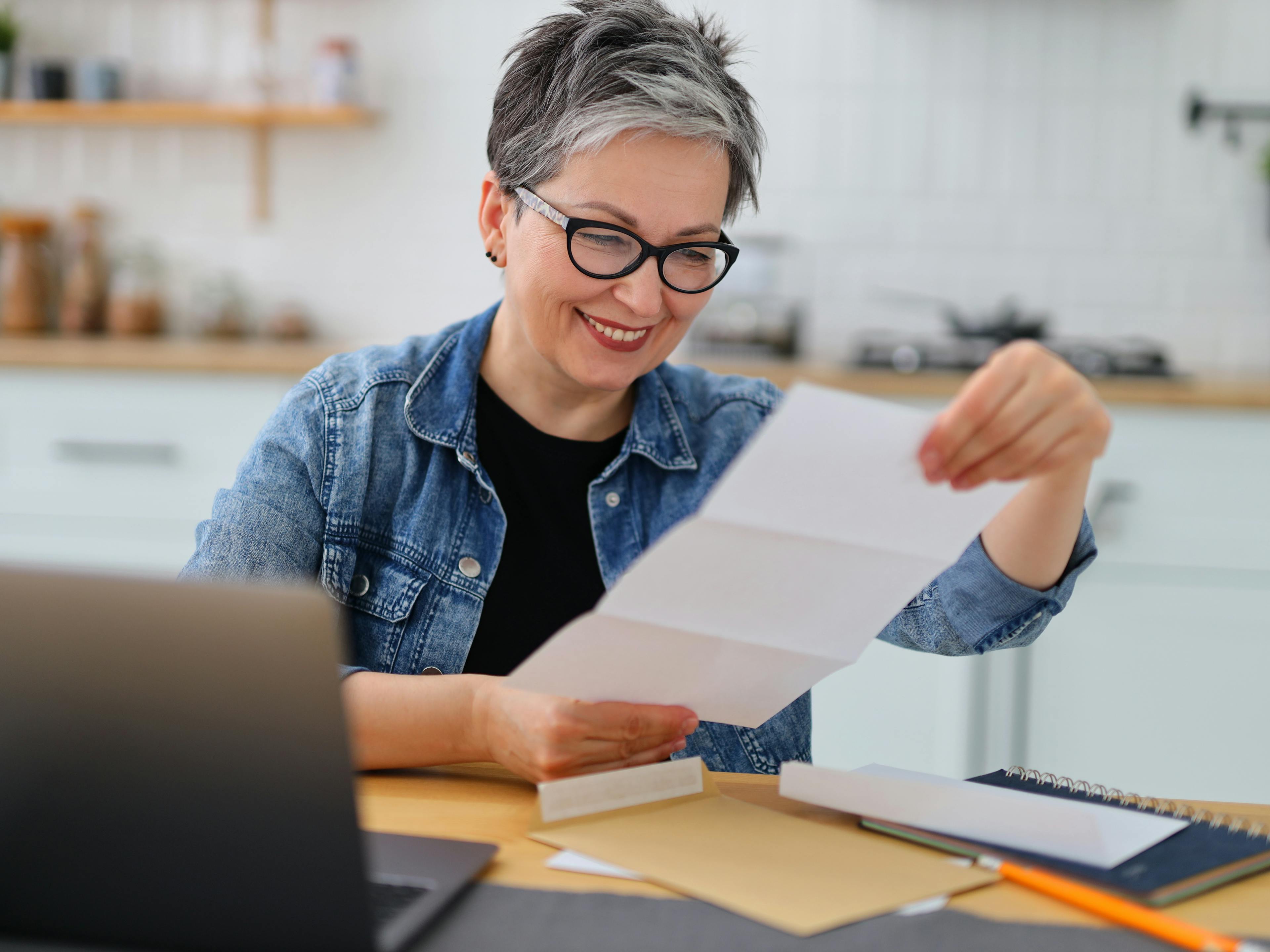 You took your time and did your research. You even teamed up with your caring, ClearMatch Medicare agent to help you understand which plan would best serve your unique needs. 
And it's a wonderful plan! It covers your medications, has your doctors, and even pays for you to work up a sweat. 
But then your plan documents come in and there's a ton of information to go through! 
Never fear! Your ClearMatch Medicare partner never left your side. We'll walk you through your new plan, and you'll soon be using your new Medicare benefits like a pro. 
Schedule those preventive visits 
If your plan covers routine vision, dental, and hearing, take advantage of it and schedule your eye and hearing tests. And don't forget the biannual dental checkup! Review your plan documents first, though, so you know exactly what is and isn't covered, as well as any restrictions.  
Take advantage of fitness benefits 
There's a simple reason 99% of Medicare Advantage plans include fitness benefits: Healthier people are cheaper to insure. Luckily, this is one of those cases where what's good for the insurance company is also good for you! 
Your plan may cover a gym membership, but it's more likely to be a fitness program. Typically, these programs are designed specifically for the 65+ age group. So, talk to your doctor about what level of exercise you can tolerate and then take advantage of this incredible benefit! 
Don't forget your Original Medicare benefits, too! 
Original Medicare may not cover dental and vision, but it does cover a wide range of preventive services and screenings. 
The first one you should take advantage of is your Welcome to Medicare Visit, which you can have once in the first year you have Medicare. 
This preventive screening gives your primary doctor a baseline reading of your overall health, which your doctor then uses to work with you to create a plan intended to keep you as healthy as possible. It may include lifestyle changes like quitting smoking or nutrition advice as well as scheduling any other preventive services you're due to receive, like your yearly vaccines including flu shot, COVID-19 vaccine and pneumonia shot. 
If you've already had Original Medicare for 12 months, you can schedule your Annual Wellness Review instead. 
The greatest advantage: Someone on your side 
If you still have questions about your Medicare Advantage coverage, refer to the email from your ClearMatch Medicare agent for their name and phone number. One of the greatest advantages of buying a plan from ClearMatch Medicare is that a caring, knowledgeable agent who understands your unique needs is only a phone call away and will be there for you for the life of your plan.