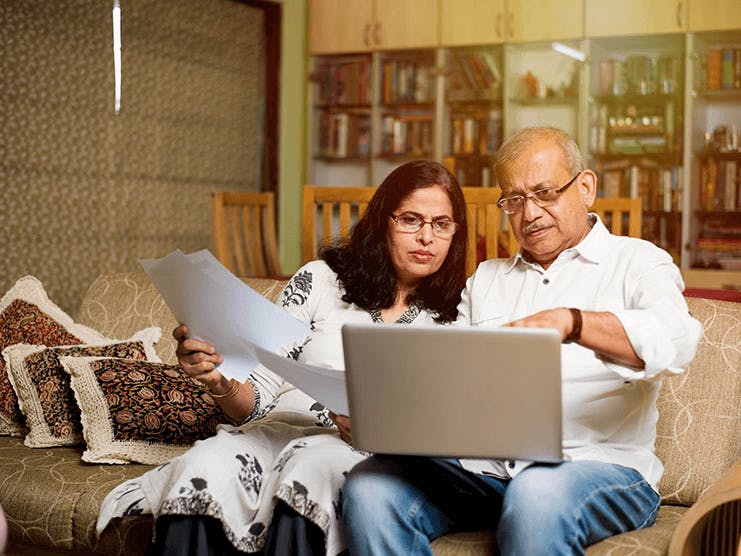 If you don't want to find yourself paying out-of-pocket, you need to know when Medicare is considered primary or secondary payer.
If you have more than one insurance plan at a time, one of these plans will function as the primary payer, and one as the secondary. This can become very complicated, and in some situations one plan that was primary before will now be secondary. However, it will also be simple for many people, and many resources exist to make the situation easier to deal with.
Understanding how this works with Medicare health coverage depends on many details, which can vary quite a lot depending on many factors. We'll run through an overview of how this works, as well as some of the most common situations people tend to face when Medicare coverage is secondary.
What Is Benefits Coordination?
In general, the process of figuring out which plan is the primary plan and which functions as the secondary payer is known as coordination of benefits. Insurers have to coordinate benefits to find out who pays for what. When you go to a healthcare provider, they should be able to see which payer is primary and which is secondary, even if you don't know this information yourself. If costs are split between the two payers, then your healthcare provider will receive a primary payment from the primary insurer and a secondary payment from the secondary, even if it's for the same visit and the same explanation of benefits (EOB).
This information is often determined through intake questionnaires that you're given when you visit a healthcare provider. Benefits coordination mistakes are rare, but it's good to have some knowledge about your situation, just in case.
Most of the time, this won't vary in meaningful ways between Medicare Part A and Medicare Part B. Determining what Medicare pays will usually apply across the board, rather than to a specific part of Medicare.
The Benefits Coordination & Recovery Center (BCRC): Your Go-To Resource
The Benefits Coordination & Recovery Center, or BCRC, is a dedicated contractor that works for Medicare to determine who pays first. Basically, it is a specialized unit that is entirely devoted to benefits coordination. If you have questions about coordination, you should call the BCRC, not Medicare.
If you get a new plan or change anything about your insurance, you should call the BCRC to make possible benefits coordination in the future easier.
To contact the BCRC, you can call 1-855-798-2627, or 1-855-797-2627 for TTY users.
If You Have a Group Health Plan (GHP)
If you have an employer group health plan, then it will usually pay first. This is assuming that the health insurance is provided by your or your family member's current employment. Even if so, then Medicare will pay second if your employer has more than 20 employees.
However, if your employer is part of a large multi-employer health plan system, then Medicare will still pay second if they have under 20 employees, but another employer in the group has more than 20.
If You Have TRICARE
If you have Tricare and aren't on active duty, Medicare will pay first unless your care is done in a military hospital, in which case TRICARE will pay. If you are an active duty member, then TRICARE will pay first.
If You Have Medicaid
If you're receiving services that are covered by Medicare, then Medicaid will never pay first. Medicaid coordination tends to be easier to understand, because Medicaid will always pay last if the other payers cover the services in question. Because Medicare and Medicaid are both administered by the Centers for Medicare & Medicaid Services (CMS) coordination tends to be a bit simpler.
If You're Retired, but Your Spouse Is Working
If you're retired but your spouse is working, then your plan will be coordinated the same as it would if you were working. You will be covered first by their group health plan, then by Medicare. However, the same rules apply about the number of employees. If their employer has under 20 employees, then Medicare will pay first unless they are part of a multiemployer group.
If You Have a COBRA Plan
If you have a COBRA plan, Medicare will pay first under some circumstances. If you are over 65 and don't have Medicare due to ESRD (End-Stage Renal Disease), then Medicare will be your primary payer. However, if you have ESRD and have both a COBRA plan and Medicare, then Medicare will be your secondary payer and your COBRA plan will pay first.
If You Have VA Benefits
If you have VA Benefits, then your benefits will never coordinate with Medicare. VA Benefits usually apply to healthcare in a VA facility, and Medicare coverage will never apply while in a VA facility.
If You Find a New Plan
If you already have Medicare, then no insurance company is allowed to sell you a private insurance plan while knowing that you have Medicare. However, if you already have insurance coverage and then gain Medicare eligibility, then you are allowed to retain both forms of coverage.
If you find a new plan while you have Medicare, you won't be able to easily purchase it and trigger Medicare secondary payer (MSP) status. You'll have to lose your Medicare benefits and then switch over to a private plan, or have your private plan before you become eligible.
Medicare Coordination with Workers' Compensation
Coordinating Medicare health benefits with workers' compensation benefits can be slightly more complicated, for a few reasons. One reason is that Medicare will sometimes offer conditional payments for healthcare services, even though these will later be covered by workers' compensation insurance. The reason is that it can sometimes take a long time for workers' compensation claims to be reviewed, in which case Medicare can offer this conditional payment.
If your workers' compensation claim was denied, then Medicare will function as your primary payer for all items that are covered normally by Medicare.
Understanding the WCMSA
WCMSA stands for the Workers' Compensation Medicare Set-Aside Arrangement. This is a type of arrangement that is available and voluntary for those who are settling workers' compensation claims. This is a fund that is given to you at the end of your settlement that can only go towards medical services.
If you have a WCMSA, Medicare will not offer payment for Medicare-covered services until a certain amount of your WCMSA is used up. This amount will vary, and will be coordinated on a case by case basis with Medicare.
Healthcare Related to Black Lung
In most cases, healthcare services related to black lung will be covered by the Federal Black Lung Benefits program. In this situation, Medicare will always be the secondary payer.
Benefits Coordination: Key Things to Remember
Due to the complexity of the situation, it can be hard to offer key takeaways related to Medicare secondary payer status. Medicare beneficiaries should be aware that there are a variety of situations that can arise with regards to their payer status, and try to stay informed depending on their specific situation. When you enroll in Medicare, always seek out additional information from BCRC related to your coordination.
The same goes for changes in insurance status. If you are a retiree or if your family member retires or changes insurance, this should also prompt a call to BCRC.
Keep in mind that the full list of details contains many, many more possibilities than discussed here, and combinations of insurance, retiree status and disability mean that there are many permutations of secondary payer status possible. The situation can also be complicated by Medicare Advantage plans and supplemental insurance. Once again, the best option is to contact BCRC so that you can get information that pertains to your situation as quickly as possible.
Find a Medicare Plan in your area
It's FREE with no obligation
Speak with a Licensed Insurance Agent
M-F 8:00am-10:00pm | Sat 9:00am-6:00pm EST