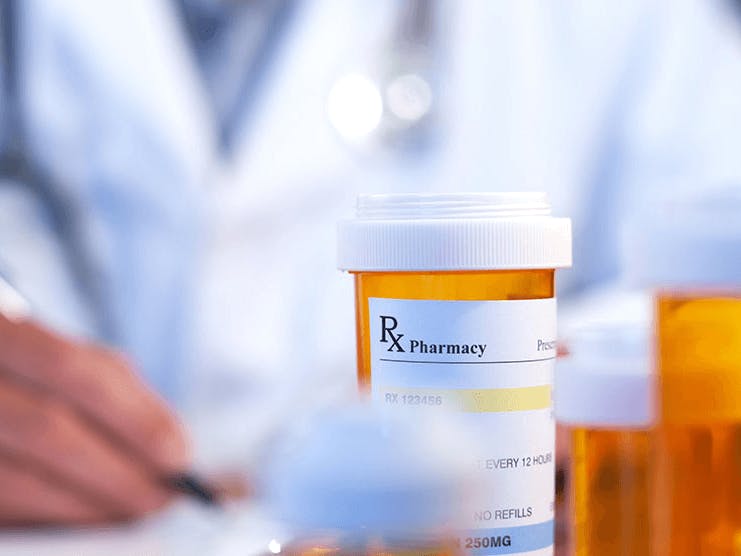 Although details vary, there are certain types of prescriptions that every Part D plan covers.
Most people who have Original Medicare healthcare coverage will still need some form of prescription drug coverage, and this is where Medicare Part D plans come in. Part D prescription drug plans are private plans that are regulated by Medicare to some degree and are only available to Medicare beneficiaries. We'll run through what you can expect when you have a Part D plan, including the costs, plan structure, availability, and coverage options.
What Exactly Are Medicare Prescription Drug Plans?
Medicare Part D is a distinct portion of Medicare coverage that only covers prescription drugs. Original Medicare (Medicare Part A and Medicare Part B) doesn't cover any self-administered prescription drugs. Because prescription drug costs are quite high, having a prescription drug plan, or PDP, is necessary for most Medicare beneficiaries.
Part D plans are offered by private insurance companies, which means they aren't quite as regulated as Medicare is. Although there are limitations on what Part D plans can choose to do, there will be more variety in costs and coverage than with Original Medicare. We'll discuss this in more detail later on.
For this reason, it's very important that you investigate the specific plan you are shopping for in as much detail as possible. It may be the case that the two plans that you're comparing differ in cost, or don't cover the same drugs.
Which Drugs Do Part D Plans Cover?
Medicare Part D plans can vary substantially with regards to drug coverage. However, there are some drugs that must be fully or substantially covered by Part D. These drugs fall into six categories:
Antidepressants
Antipsychotics
Anticonvulsants
Antiretrovirals (AIDS medications)
Immunosuppressants
Anticancer
If you need drugs in this category, you can expect them to be covered. However, there may still be some variation in coverage between plans. Some plans may cover more drugs in certain categories than others, for example.
Aside from these categories, coverage can vary just like it can with other private plans. Some Medicare Part D plans will cover a wide variety of prescription drugs, while others will cover much fewer; it's up to you to examine these plans in detail to find something that fits your needs.
Understanding Drug Formularies
When you examine and compare prescription drug plans, it's important to understand their formularies. Your plan's formulary, or drug list, is a list of drugs on certain levels that tells you what is covered at each level. Higher tiers correspond to higher out-of-pocket costs.
Usually, generic drugs will be at lower tiers, where you pay less, while expensive brand-name drugs will be on higher tiers and will cost more. The formulary is essentially a full summary of the drug plan's coverage, so you should make sure that you examine it before purchasing a plan. If you don't examine the full formulary, which won't always be necessary, you should at least double-check that the specific drugs you need are in fact covered.
Coverage Limitations with Medicare Prescription Drug Coverage
Part D has some common coverage limitations and restrictions that are put into place to ensure compliant and proper use of prescription drugs. This can include things like step therapy, prior authorization, and quantity limits. Each individual plan should be able to tell you about the details as they pertain to their coverage.
Part D vs. Medicare Advantage: What's the Difference?
Although Part D is dedicated to prescription drug coverage, Part C plans, also known as Medicare Advantage plans, often offer drug benefits as well. If you're shopping for drug coverage, it's essential to understand the differences here.
Part C prescription drug coverage will always be bundled with your main health plan. Part C plans offer you a way of getting your full Medicare coverage through a private insurance company. This can result in savings for some, but also comes with things like provider networks, which are inconvenient for others.
If you have a Part C plan with prescription drug coverage, you won't be able to purchase another Part D plan in addition to it. For this reason, it's important to make sure that your Medicare Advantage prescription drug plan covers everything you need because if not, you won't be able to look elsewhere.
Due to lower costs associated with bundling as well as convenience, these bundled plans can be a great option for some. But, that doesn't mean they work for everyone.
Enrolling in Part D
If you're interested in enrolling in a Part D prescription drug plan, you can do so during a few periods during the year. To ensure proper coverage, try to enroll during your Initial Enrollment Period when you first become eligible for Medicare. If you enroll during this period, you won't have any gaps in coverage.
You can also enroll during the Open Enrollment Period each year, as well as if you've triggered a Special Enrollment Period. This is especially important if you've moved out of a provider network, since the Special Enrollment Period will allow you to enroll in a new plan ASAP, so you don't have to use an out-of-network provider.
The Costs of Part D Insurance
Part D costs will vary more than Original Medicare can. This is because the plans are offered by private insurance companies, which are allowed to charge what they want for coverage. However, there are some federal restrictions and rules related to pricing for Part D as well.
Income-Related Monthly Adjustment Amount (IRMAA)
The Income-Related Monthly Adjustment Amount, or IRMAA, is an additional cost that you may have to pay each month when you have Part D. This will be paid in addition to your Part D monthly premium but will be paid to the federal government rather than to your Part D insurance plan. It only applies to those who make more than $97,000 per year (filing single) or $194,000 (married filing jointly). The table below shows the adjustment at each income bracket.
Income-Related Monthly Adjustment Amount (IRMAA) 2023
| | | | | |
| --- | --- | --- | --- | --- |
| Filling Individual | Filling Jointly | Filling Separate | Part B Premium | Part D Surcharge |
| $97,000 or less | $194,000 or less | $97,000 or less | $164.90 | Your Plan Premium |
| $97,000+ to $123,000 | $194,000+ to $246,000 | Not Applicable | $230.80 | $12.20 |
| $153,000+ to $183,000 | $246,000+ to $306,000 | Not Applicable | $329.70 | $31.50 |
| $153,000+ to $183,000 | $306,000+ to $366,000 | Not Applicable | $428.60 | $50.70 |
| $183,000+ to $500,000 | $366,000+ to $750,000 | $366,000+ to $403,000 | $527.50 | $70.00 |
| $500,000 and above | $750,000 and above | $403,000 and above | $560.50 | $76.40 |
Part D Deductibles
The Part D deductible can vary from plan to plan, but can't exceed $505 per year.
Cost Sharing Under Part D
There are other Part D costs that you will have to pay out-of-pocket, but they will vary more. This includes copays and coinsurance payments that you pay each time you get a prescription filled. Although each plan will have some version of copayment or coinsurance, the exact amounts will vary too much to comment on here; check each plan for more details.
The Part D Coverage Gap
Another aspect of Part D that's important to understand is the coverage gap, also known as the "donut hole". There are some complexities of the coverage gap that are outside of the scope of this article, and you can find full details about the coverage gap available from Medicare.
The basic idea behind the coverage gap is that once a certain amount has been spent by both you and your plan (in 2023, $4,660), then your initial coverage will be limited. During this time, you won't receive as much coverage as you normally would. Once you reach $7,400 in out-of-pocket spending, you'll reach "catastrophic coverage" at which point your coverage will renew and you will pay less out-of-pocket.
In order to help you get out of the donut hole faster, there are specific rules that determine what counts as an out-of-pocket cost during the donut hole. This will vary between generic and brand-name drugs, and you can find the full details in the article linked above.
Although the donut hole sounds like you're losing coverage, it's not as bad as it sounds, and most people don't end up paying a huge amount more in the coverage gap than out of it, although costs are likely to go up at least to some degree.
Part D Extra Help
Part D Extra Help is a program that exists to help those with a lower income receive coverage more easily. Extra Help is available to those who are enrolled in both Medicare and Medicaid, individuals who receive Supplemental Security Income, and those who qualify for Medicare Savings Programs.
Others will have to apply directly to Social Security to see if they're covered. The determination for eligibility depends on a combination of income and assets.
Extra Help allows you to receive Part D coverage with no premiums, no deductibles, and a limited cost for each drug you receive.
Part D Coverage: What to Keep in Mind
As you can see, Part D is a bit more complex than meets the eye. However, dealing with Part D coverage will be fairly simple for most people. The most important things to remember are to enroll as soon as you can, so you don't have a gap in coverage, and to be mindful of the donut hole, so you can always know what you expect to pay. Also, make sure to examine both Part C and Part D plans when you first shop for a prescription drug plan since you never know which will be a better fit.
Find a Medicare Plan In Your Area
It's FREE With No Obligation
Speak with a Licensed Insurance Agent
M-F 8:00am-10:00pm | Sat 9:00am-6:00pm EST