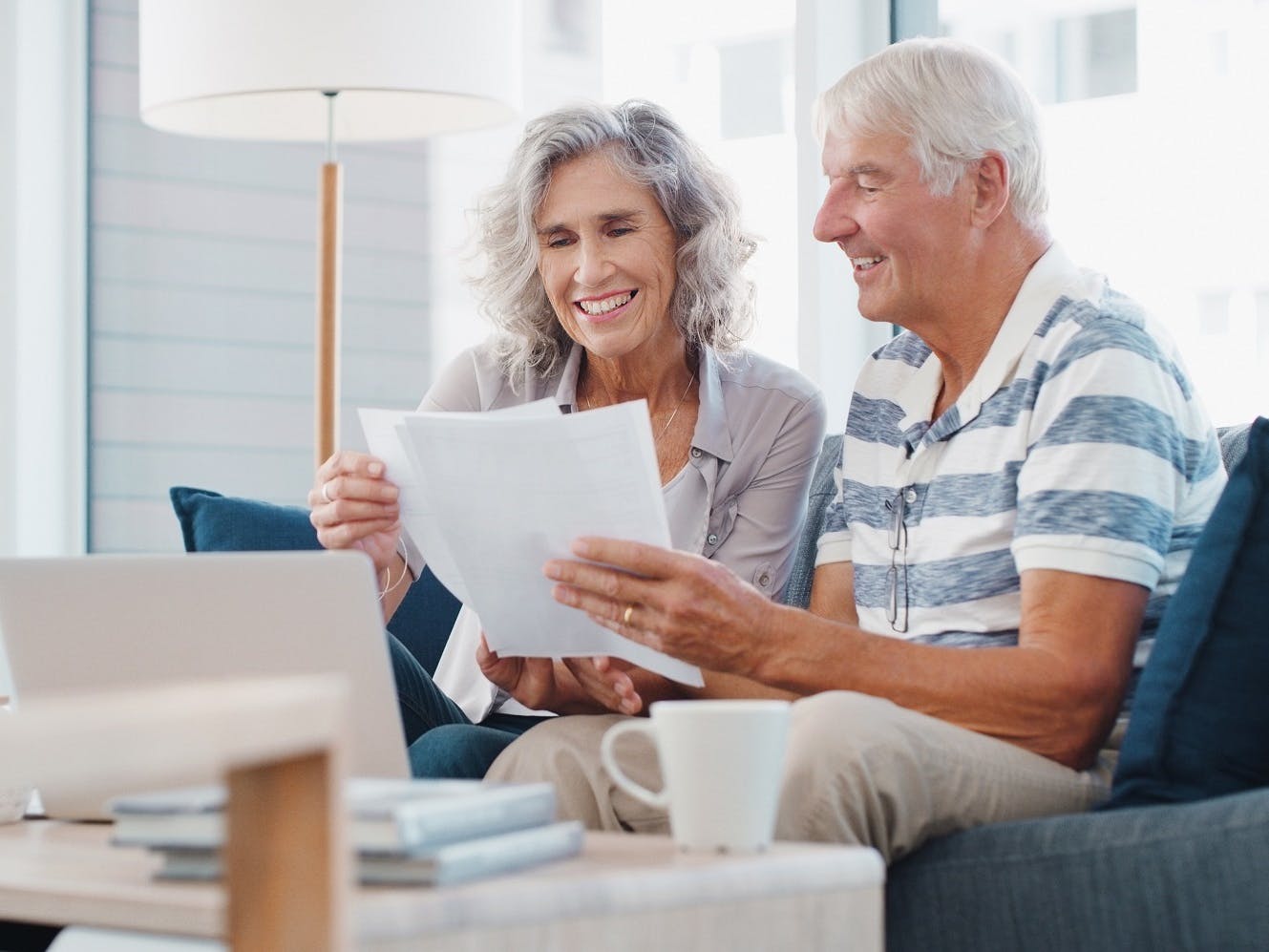 Medicare Part C plans vary widely from provider to provider – that's why it's so important to compare your options carefully.
Once you qualify for Medicare, you'll have two main options: Original Medicare, which includes Part A (hospital insurance) and Part B (medical insurance), or a Medicare Part C plan, which combines the benefits you get with Parts A & B, with most plans (over 98%) covering items not included with Original Medicare, such as routine vision and dental care. More commonly known as Medicare Advantage, private insurance companies sell these health plans, which resemble the health insurance many of us had through an employer.
One of the biggest decisions you'll make is deciding whether to go with Original Medicare or a Medicare Advantage plan. You'll also need prescription drug coverage, which is provided by Medicare Part D. You can get this coverage through either a standalone Part D plan or by joining a Medicare Advantage Prescription Drug plan (MA-PD).
While there's no one answer that fits all beneficiaries, there are several pros and cons that should be considered when deciding what to do. Read on to learn more.
What is a Medicare Part C plan?
Medicare Advantage (MA) plans are Medicare-approved plans from private insurance companies that offer an alternative to Original Medicare for health and drug coverage. These "bundled" plans must provide the same coverage as Part A and Part B, but they also often include additional benefits for things like hearing, vision, dental care, gym memberships, health and wellness benefits, prescription drug coverage, and more.
There are several types of Medicare Advantage plans depending on your needs. The four most common are:
Health Maintenance Organization (HMO plans)
Preferred Provider Organization (PPO plans)
Private Fee-For-Service (PFFS)
Special Needs Plans (SNPs)
Generally, these plans offer a network of doctors, hospitals, and other healthcare providers you must see to keep your costs low, but overall, MA plans tend to have lower out-of-pocket costs compared to Original Medicare.
Who is eligible for a Part C plan?
To be eligible for a Part C plan, you must be enrolled in Medicare Parts A and B and you must live in the plan's service area.
To enroll in Original Medicare, you typically must qualify due to your age (turning 65), a disability, having ALS, or having end-stage renal disease (ESRD). You must also be a U.S. citizen or legal permanent resident for a minimum of five contiguous years.
What to look for in a Part C plan
Not all Medicare Advantage plans are made equal, and what works for your neighbor, friend, or relative may not work for you. Each beneficiary has different wants and needs when it comes to healthcare coverage and costs, so it's important to compare plans yourself to choose the one that works best for your needs.
Generally, a great Medicare Advantage plan will:
1.      Have lower costs
There are several factors that determine MA out-of-pocket costs, including premiums, deductibles, co-pays, and co-insurance. Costs are also decided by how often you need medical care, whether you see specialists, if you stay in-network or go to out-of-network providers, and other factors.
These costs will vary depending on the plan you choose. For example, some plans may have $0 or low monthly premiums, or low deductibles. Or, they may have lower co-pays for provider visits or services.
Additionally, MA plans have an annual cap on how much you'll pay out-of-pocket, called the maximum out-of-pocket (MOOP). The MOOP for MA plans in 2024 is $8,850, though some plans set lower limits.
When comparing plans, look for one that fits your budget and keeps your overall costs low.
Keep in mind that even if you join an MA plan, you will still be responsible for the Part B premium ($240 in 2024).
2.      Offer coverage for benefits you want and need
It's important that the MA plan you choose provides coverage for benefits that are important to you. For example, do you enjoy being active and exercising? Some plans offer fitness programs for older adults, such as SilverSneakers. Do you need glasses or hearing aids? Your plan should offer vision and hearing benefits.
Some MA plans also offer some non-medical benefits, such as an allowance for over-the-counter items, transportation services, help with utility costs, access to and assistance with buying healthy foods, companionship, and more.
All MA plans cover everything that Original Medicare covers (such as doctor visits, preventive care, inpatient and outpatient services, and more). However, a great MA plan will cover some, if not many or all, of the extra benefits that you want and need. Review the plan's Evidence of Coverage (EOC) or contact the plan directly to learn more.
3.      Include your providers in its network
Medicare Advantage plans have a list of doctors, specialists, hospitals, and other providers who are in-network. Seeing in-network providers will help keep your out-of-pocket costs low. Make sure to check that your current and preferred providers are listed as in-network.
4.      Allow you to visit non-network providers
Some plans let you see out-of-network providers as well (though you'll pay more). If it's important that you're able to see providers who are out-of-network, choose a plan that allows you to do so.
5.      Cover any prescription drugs you take regularly
Many Part C plans include Part D prescription drug coverage. This can be helpful since it keeps all of your benefits within one plan. However, it's important to make sure that the specific prescription drugs you take are included in the plan's formulary, or list of covered drugs, and that they are at a cost you can afford.
Note that formularies can change each year, so you'll want to check regularly to ensure your medications are still covered under your plan.
6.      Have a high star rating and positive reviews
Each year, Medicare collects data on MA plans from member and provider surveys and the plans themselves and assigns them a star rating based on the findings. The rating is based on performance on a range of different topics, many specifically related to quality of care. The rating goes from 1 to 5 stars, with 5 starts being excellent. A great MA plan will have a high star rating and will have scored well when it comes to these factors.
You should also check any ratings or reviews online from current or former members. This can help you understand whether members are satisfied with the plan's benefits, costs, customer service, and other features.
How to enroll in a Part C plan
You can enroll in a Part C plan when you first become eligible for Medicare (your Initial Enrollment Period) or during the Medicare Annual Enrollment Period (October 15 through December 7 each year). If you're already enrolled in an MA plan and want to change or drop your coverage, you can do so during the Medicare Advantage Open Enrollment Period (January 1 through March 31 each year).
The easiest way to find the right Medicare plan for your unique needs is by working with one of our licensed agents. They'll answer your questions and help you understand your Medicare options. Call us toll-free at 888-992-0738 to get started. Or, do a bit more research first by reviewing the plans in your area with our Find a Plan tool. Just enter your zip code to get started.
Additional resources
Find a Medicare Plan in your area
It's FREE with no obligation
Speak with a Licensed Insurance Agent
M-F 8:00am-10:00pm | Sat 9:00am-6:00pm EST