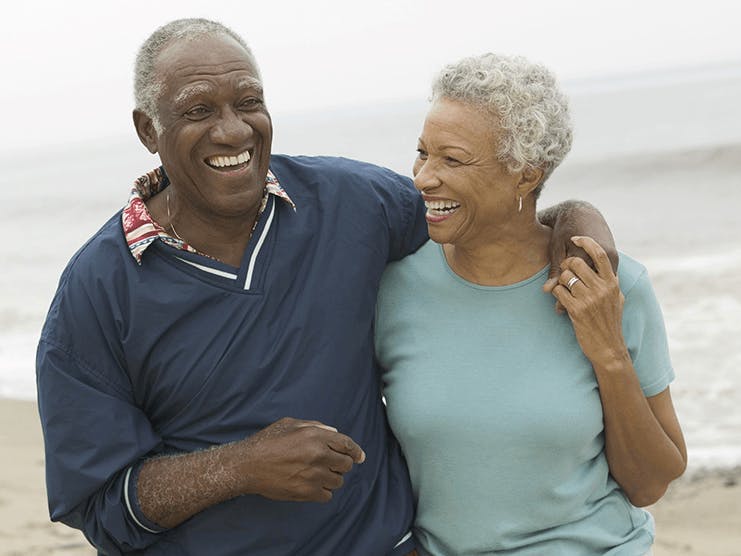 Although Original Medicare health insurance covers most of your needs, Part C (Medicare Advantage) and Part D (prescription drug coverage) plans are very useful for many people. These plans have some unique quirks as well as some definite benefits to consider before you choose which plan will cover you.
The Parts of Medicare: An Overview
Medicare is divided into four parts. These are known as Medicare Part A, Part B, Part C, and Part D. Medicare Parts A and B together comprise what's known as Original Medicare. Parts A and B are the standard parts of Medicare that most people use. Original Medicare plans are covered by the federal government, not a private insurance company.
Original Medicare
Original Medicare covers a wide variety of things, from hospital and hospice care to durable medical equipment in your home. Medicare Part B covers your outpatient care and doctor visits, while Part A, sometimes known as hospital insurance, covers inpatient care and hospital stays. Part A is premium-free for most people, but there is a Part B premium you have to pay for that plan. Some of the fees associated with Original Medicare can be paid for by Medicare supplement plans, also known as Medigap plans, which only apply to Original Medicare.
Part C and Part D
Part C and Part D plans are offered by private insurance companies, not the government. Part D plans simply cover prescription drugs -- that's all. Part C plans are a bit more complex and cover what Original Medicare covers but in a different way. We'll go into the details below, but for now just remember that if you have Part C, you can't have Original Medicare at the same time.
Medicare Part C: What Is It, and What Does it Cover?
Medicare Part C plans, also known as Medicare Advantage plans, cover the same things that Original Medicare covers. Although there is some variation here, this is the essence of Medicare Advantage plans.
The most important thing about Medicare Advantage plans is that they give you Original Medicare coverage through a private insurance company. This means that instead of getting covered by a Medicare health plan, you will receive the same coverage through a private company. Many private insurance companies like Aetna and United Healthcare offer Medicare Advantage plans. CMS, which administers Medicare and Medicaid, may sometimes change what Medicare Advantage plans are allowed to cover.
Although Medicare Advantage plans are offered by private companies, there are some restrictions at the federal level. Importantly, all Part C plans must give you at least the amount of coverage that Original Medicare offers, although many plans offer more.
Medicare Advantage: Pros and Cons
So far, it may seem confusing why anyone would choose a Medicare Advantage plan. So, here we'll go over the distinct pros and cons of these types of health care plans.
Pros of Medicare Advantage Plans
The main pro of Medicare Advantage plans is that they can often provide you with more coverage. Original Medicare never covers things like vision and dental, but many Medicare Advantage plans do. In addition to this, the specific form of coverage that a given plan offers may be better suited to your specific health care needs. And, because there are so many Medicare Advantage plans out there, you will have more to choose from.
The extra benefits (dental, vision, prescription drug coverage, and other perks) are the primary reason why so many people choose Medicare Advantage.
Cons of Medicare Advantage Plans
Medicare Advantage plans do have their downsides, too. These plans function just like private insurance plans do. This means that your plan will be an HMO or PPO, and you will have a specific provider network to work with. In addition to this, you may have out-of-pocket fees that don't quite match what you're used to with Medicare. Some Part C plans may have out-of-pocket costs that Original Medicare doesn't, like copayments.
Having to keep track of all of these changes can be complex and cumbersome. Many beneficiaries love the simplicity of Original Medicare: you can easily look up what you'll be paying each year, and there is no provider network, so you can get the same coverage anywhere in the country.
Eligibility and Enrollment for Part C
To be eligible to buy a Part C plan, you have to be eligible for Original Medicare. You can enroll for a Medicare Advantage plan during your Initial Enrollment Period when you first become eligible for Medicare. You can also enroll during the annual enrollment period at the end of each year. Because Part C plans have a local provider network, you will qualify for special enrollment if you move, or if you want to transfer to a plan with a higher overall quality rating assigned by Medicare.
You cannot have Medicare Advantage and Original Medicare at the same time. You also cannot enroll in a Part D prescription drug plan if your Medicare Advantage plan covers prescription drugs.
What Is Medicare Part D?
Medicare Part D, unlike Part C, does offer a specific type of coverage. Whereas Part C primarily covers the same things that Original Medicare covers, Part D only functions as your Medicare prescription drug coverage.
Part D, like Part C, is offered by private insurance companies. Because of this, the cost of Part D plans will vary each month. Although all Part D plans offer prescription drug coverage, this coverage won't always be the same. Although it's important to check out any insurance plan you buy, don't assume that Part D plans will be uniform just because Original Medicare is.
What Are Part D Formularies?
All insurance plans that cover prescription drugs will use something known as a formulary. A formulary is a structured list that tells you how much of each drug will be covered. Usually, drugs not on the list at all won't be covered at all. Formularies are usually divided into tiers, with varying levels of coverage for drugs in each tier.
When you look for a Part D plan, it's especially important to make sure that any drugs that you need are on their formulary. It's also important to understand how much you'll pay for each drug. This can vary widely between plans, so make sure you know what you're getting into before you make any commitments.
How Much Do Part D Plans Cost?
On average, the monthly premiums for Part D plans will be around $30 to $40. However, this is just an average, so your costs may vary, just as they do for any other private plan. Plans will also have varying coinsurance, deductible, and copayments that you should look into.
Income-Adjustment for Part D Plans
The premiums that you pay for your Part D plan will be paid directly to a private medical insurance company. However, there is an additional, income-adjusted portion that will be paid to Medicare. This additional amount is waived for those under a certain income level and ranges up to an additional $76.40 per month for those who earned over $500,000 in 2023. You can find more detailed information from medicare.gov.
Am I Eligible for Part D Plans?
Eligibility for Part D is similar to Part C. You will be eligible to buy a Part D plan during your Initial enrollment, as well as during the annual enrollment period each year. You can also qualify for special enrollment if you move or want to purchase a more highly rated plan.
Conclusion and Final Thoughts
Medicare Advantage plans and Part D prescription drug plans are popular for a reason. These plans offer great benefits that work for many people. Even if you have Original Medicare, a Part D plan can be a great way to take the financial burden off from expensive prescription drugs.
The important thing to remember is that there is a lot of variety when it comes to these plans. Make sure to do your research about the different parts of Medicare that are available, so you can understand your plan options to make the plan you choose work for you.
Find a Medicare Plan in your area
It's FREE with no obligation
Speak with a Licensed Insurance Agent
M-F 8:00am-10:00pm | Sat 9:00am-6:00pm EST