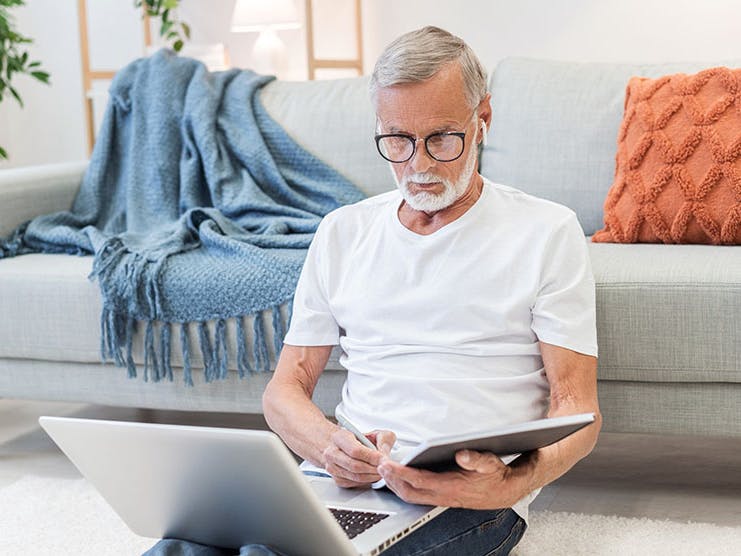 What's the easiest way to rock Annual Enrollment? A checklist!
Our Medicare Annual Enrollment Checklist helps you choose the best Medicare plan to meet your unique needs and budget. The Annual Enrollment Period (AEP) occurs every year between October 15 and December 7.
1. Create a List of Current Providers
Your list should include all healthcare providers you currently use: Doctors (both primary care physician and specialists), hospitals, clinics, labs, nursing homes, pharmacies, medical equipment suppliers, and anyone else you rely on for medical treatment.
2. Create a List of Current Prescription Medications
List all prescription medications you take, including dosage.
3. List Any Expected Changes
Make a note of any procedures your doctor recommends for the coming year. Other changes may be a chronic condition worsening (or improving), losing or gaining secondary coverage, and whether you plan to move.
4. Review the Annual Notice of Change
Medicare requires all plan providers to send beneficiaries an Annual Notice of Change (ANOC). If you have a Medicare Advantage (MA) or Part D plan, you should receive this document before AEP begins. The ANOC lists plan changes for the coming year, including costs, network, service area, and coverage. It is one of the most important healthcare documents you'll receive every year.
Plans nearly always have changes from year to year. Costs, provider networks, service areas, and drug formularies are the most likely areas for changes.
5. Review the Evidence of Coverage
At the same time that you receive the ANOC, you should also receive the EOC: Evidence of Coverage. This document offers greater detail regarding plan changes scheduled for the coming year.
6. Review Your Current Coverage
Comparing the ANOC and the EOC to the provider and prescription lists you created earlier lets you know whether your current coverage will still meet your needs next year. These documents represent the only communication you'll receive about plan changes, so do not ignore them.
Questions to ask about your plan include:
Does it meet projected healthcare needs?
Does the network include your providers?
Do your providers, including specialists, accept your plan?
Does the plan's drug formulary include your prescriptions?
If you have secondary coverage, does the plan align with it?
Refer to the lists you created in the first three steps to answer these questions.
7. Does Your Current Coverage Fit Your Budget?
You can expect costs to change every year – and not always for the worse. Many MA plans see cost reductions from year to year. At the same time, your budget requirements may have changed.
Consider the full cost of the plan, not just the monthly premium. Deductibles, co-pays, and co-insurance all play a role in total plan cost. In addition, look at your plan's maximum out-of-pocket spending for the year.
8. Are You Still Satisfied with Your Plan?
Your plan may look good on paper but not so great in practice. Consider the following to rate your Medicare plan satisfaction:
It's easy to reach your providers and pharmacy
Prescription refills are simple
Your Part D plan offers mail order prescriptions and/or 90-day refill options
Your plan offers online resources and assistance
The plan doesn't inundate you with paperwork
The real question, though, may be this: Would you recommend your plan to a friend? If the answer is "No," it may be time to look at other options.
9. Compare Plans
Even if your current plan meets your needs, it's always a good idea to compare your plan options. That's because ALL plans change every year, not just yours. Refer to items 6 and 7 above when reviewing plan options.
10. Talk to a Licensed Medicare Agent
If you work with a licensed agent – like the ones at ClearMatch™ Medicare – you can skip items 4 through 9. That's because we make the comparisons for you. We partner with a wide range of Medicare carriers, which means we can find you the best plan to fit both your healthcare needs and your budget. And all without costing you a penny. Call us today to get started.
Find a Medicare Plan in your area
It's FREE with no obligation
Speak with a Licensed Insurance Agent
M-F 9:00am-9:00pm | Sat 9:00am-3:00pm EST