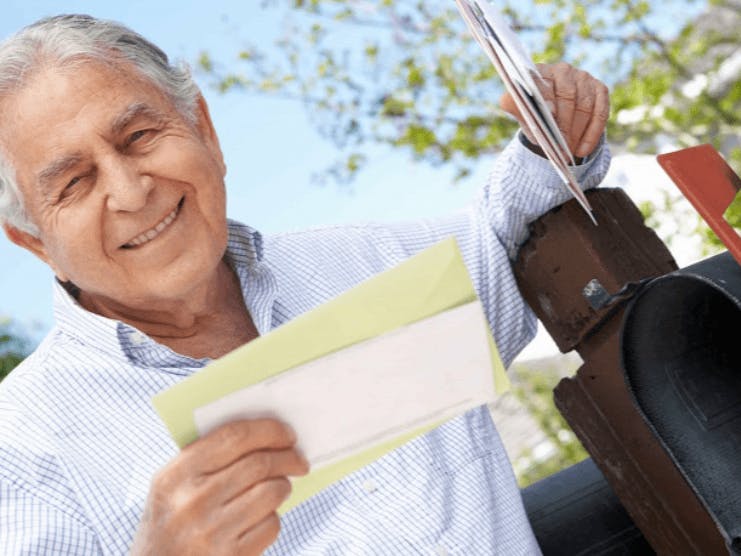 The Annual Notice of Change is the most important piece of Medicare mail you receive all year. In it, you'll find every change to your Medicare plan for the coming year.
During the final few months of the year, you probably feel bombarded with Medicare mail. While it isn't surprising that some folks start ignoring mail that is clearly about Medicare, it is unfortunate. Two of those items, the Annual Notice of Change (ANOC) and Evidence of Coverage (EOC), contain vital information about your Medicare plan. Having that information at your fingertips makes Annual Enrollment a whole lot easier. This page tells explains why.
What is the Annual Notice of Change?
The Annual Notice of Change is a document that details every change you can expect to your Medicare plan next year. You receive the ANOC if you have a Medicare Advantage (MA) plan, Medicare prescription drug plan (Part D), or any other coverage beyond Parts A and B (Original Medicare). The Centers for Medicare & Medicaid Services (CMS) requires your plan to send the ANOC by the end of September.
That timing isn't a coincidence. You receive the ANOC in September because it gives you plenty of time to review your current plan's coverage changes before Annual Enrollment starts on October 15.
Call your plan if you did not receive the ANOC by the end of September.
What is the Evidence of Coverage?
The Evidence of Coverage explains the costs and coverage of your Medicare plan. Like the ANOC, anyone who has a Medicare plan beyond Parts A and B receives the EOC. And, you typically receive this document around the same time that you get the ANOC. Again, if you did not receive it by September 30, call your plan.
Why you shouldn't ignore the ANOC and EOC
The ANOC and EOC are two of the most important documents you'll receive from your plan all year. They contain crucial information about upcoming changes to coverage, costs, the plan's network, and more.
You receive these documents to help you compare how well your current plan will meet your healthcare needs next year. Also, the ANOC and EOC help you compare your current plan with other plans. Don't forget, all plans change from one year to the next. That means a plan that wasn't quite right this year may be your ideal plan next year.
Common changes in the Annual Notice of Change
There are a number of ways your plan may change from year to year. The most common changes include:
Cost: Your Medicare plan is practically guaranteed to have a cost change every year. In addition to monthly premium adjustments, cost changes may include your annual deductible, co-payments, and co-insurance.
Drug formulary: Drug plans continually update the formulary (list of covered prescriptions).
Drug plan requirements: Part D plans often make changes regarding quantity restrictions, step therapy, and authorization.
Increased or decreased coverage: This may include an MA plan adding or removing covered services (although they all must cover at least what you get with Medicare Part B).
Plan may end: If your MA plan terminates its contract with Medicare and you do nothing during Annual Enrollment, you typically get placed back into Original Medicare. But if your Part D plan ends and you do nothing, you no longer have prescription drug coverage. This may lead to late enrollment penalties.
Service area may change: If your plan changes its service area, you may suddenly live outside your plan's coverage area - even though you didn't move. Again, not taking action will likely put you back in Original Medicare. However, if you had drug coverage through your MA plan, you'll start the new year without that, possibly leading to penalties.
Please note that the Annual Notice of Change and Evidence of Coverage are the only way you learn about these changes. Medicare will never call you about plan changes. In fact, Medicare will not call you about anything unless you've specifically requested a call. All Medicare communication occurs via U.S. mail. If anyone calls you claiming to be from Medicare, hang up and call 1-800-MEDICARE.
How to use the Annual Notice of Change
We recommend comparing the ANOC and EOC against your current needs. Not sure what those are? Then create a list of the following:
Healthcare providers: Includes everyone you rely on for healthcare, such as primary physician, specialists, pharmacies, hospital, labs, and durable medical equipment suppliers.
Prescription medications: Include dosage and frequency. Also, note whether your medications have restrictions, such as can only fill monthly.
Current costs: This includes monthly premiums, deductibles, co-pays, and any other out-of-pocket costs.
Compare this information to the information in the ANOC and EOC. If the changes don't affect you and you're happy with your plans, great! If not, though, you know you need to take steps during Annual Enrollment if you don't want any coverage gaps.
Do you have to do anything during Annual Enrollment?
If you're happy with your current coverage and the ANOC and EOC don't reveal issues, then no, you don't have to do anything. However, that doesn't mean that you shouldn't do anything.
Like we said earlier, your plan isn't the only one changing next year. They all do. Annual Enrollment is your chance to see whether a different plan might work better for you. Maybe you can find the same coverage but cheaper. Or, maybe there's a plan with even better coverage that still fits your budget. The point is, you won't know unless you look.
Work with a licensed Medicare agent
The licensed agents at ClearMatch™ Medicare help you compare your plan options to find the best plan for your needs. And, it won't cost you a penny. Call us toll-free at 888-992-0738 to get started. You can also use our online plan finder tool to compare Medicare plan options in your area.
Find a Medicare Plan in your area
It's FREE with no obligation
Speak with a Licensed Insurance Agent
M-F 9:00am-9:00pm | Sat 9:00am-3:00pm EST