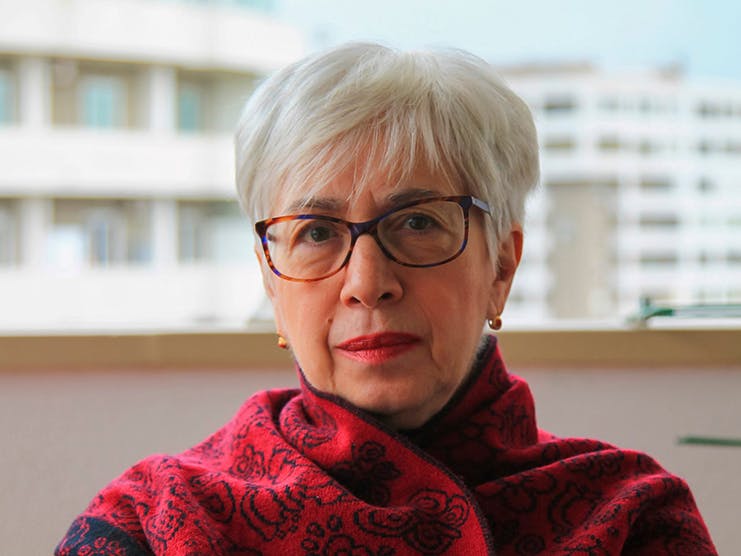 When an employee loses their employer-provided health insurance, a federal law known as COBRA ensures they may continue their coverage. It applies to the employee as well as the employee's spouse and dependent children. In certain situations, COBRA and Medicare may work together.
What Is Medicare?
Medicare is the federal health insurance program that provides health benefits to United States citizens who meet at least one of the following criteria:
Age 65 or older
Adults aged 18 or over who have end-stage renal disease (ESRD) or amyotrophic lateral sclerosis (ALS, more commonly known as Lou Gehrig's disease)
Adults aged 18 or older who qualify for Railroad Retirement Board (RRB) or Social Security disability benefits for 24 months
Unlike Medicaid, which is state-run health insurance, Medicare eligibility does not rely on either income or resources.
There are two parts to Original Medicare. Medicare Part A, also known as hospital insurance, covers inpatient services received in a hospital or skilling nursing facility (SNF). Medicare Part B, also known as medical insurance, provides coverage for outpatient services like doctor visits, mental health care, and lab work.
You may also add Medicare Part D prescription drug coverage, which is not included with Original Medicare. Medicare Part C is more commonly known as Medicare Advantage. These plans combine the benefits of Parts A and B (and usually Part D) into a comprehensive plan. Private insurance companies provide both Part C and Part D plans.
What Is COBRA?
The Consolidated Omnibus Budget Reconciliation Act, better known as COBRA, requires group health plans to provide continued coverage when an employee loses said coverage due to a qualifying event. (More on this below.)
COBRA continuation coverage applies to employers in the private sector that employ 20 or more people as well as state and local governments. Federal government health plans, churches, and some church-related organizations are not bound by COBRA laws. Some states also require employers with fewer than 20 employees to offer COBRA coverage.
Who Qualifies for COBRA?
To qualify for COBRA continuation coverage, all of the following must be true:
Your group health plan is covered by COBRA
A qualifying event occurred
You are a qualified beneficiary of that event
A group health plan is covered by COBRA when the private sector or local government employer had more than 20 employees for more than half of the business days in the previous calendar year. This headcount includes both full- and part-time employees. Part-time workers are counted as a fraction of their full-time counterparts, depending on the number of hours they worked.
For example, if an employee must work 8 hours per day to be considered full-time, an employee who works 6 hours per day is counted as six-eighths (6/8) of an employee for COBRA purposes.
Qualifying Events
A "qualifying event" is one that causes you to lose your group health coverage. Who qualifies for COBRA coverage and for how long depends on the type of qualifying event.
For covered employees, there are two qualifying events:
Termination of employment for any reason other than gross misconduct
Reduction in employment hours
There are three additional qualifying events for the spouse and dependent children of covered employees:
The covered employee becomes eligible for Medicare
The spouse and covered employee become divorced or legally separated
The covered employee's death
Finally, the dependent child of a covered employee qualifies for COBRA if they lose their "dependent child" status once they turn 26.
Please note that beneficiaries only qualify for COBRA continuation coverage if they were covered by the group health plan the day before the qualifying event occurred.
Can You Have Both COBRA and Medicare?
Whether COBRA and Medicare work together depends on which insurance policy you had first. If you were already enrolled in Original Medicare and then experienced a qualifying event, you are eligible for COBRA coverage. In this instance, Medicare is the primary payer with COBRA paying second.
If you had COBRA before becoming eligible for Medicare, you must sign up for Medicare to avoid late enrollment penalties. Your COBRA coverage ends the same day your Medicare coverage beings. If your COBRA plan includes coverage for items not included with Original Medicare, such as dental care, you may be able to keep that coverage. Talk to your plan administrator to learn more.
Finally, your family members may keep their COBRA coverage after you sign up for Medicare.
How Much Does COBRA Cost?
COBRA benefits can be fairly expensive, since the employer is no longer paying its share for the group health plan. That leaves the former employee responsible for 100 percent of the cost of their health insurance. COBRA beneficiaries may also have to pay an additional 2 percent to cover administrative costs. Your coverage should be the same as it was when you were still covered by the group health plan.
You may be able to find more affordable coverage through the Health Insurance Marketplace or another group health plan through your spouse's employer. Losing your current coverage qualifies as a special enrollment period under the Health Insurance Portability and Accountability Act (HIPAA). You must request this special enrollment within 30 days of losing your current coverage.
Before choosing COBRA, it's a good idea to look at all of your health insurance options, including Medicaid.
How Long Does COBRA Last?
You have 60 days to elect COBRA continuation coverage, starting with the date you receive your election notice.
You and/or your dependents are eligible for COBRA continuation coverage for either 18 or 36 months. It depends on how you qualified for COBRA.
If the qualifying event was either termination of employment or reduction in work hours, your continuation coverage lasts for 18 months.
If the covered employee qualified for Medicare less than 18 months before their employment ended or they experienced a reduction in work hours, then their spouse and dependent children are eligible for 36 months of COBRA coverage, starting with the date that the covered employee became eligible for Medicare. So, if Medicare eligibility occurred 6 months before the employee's coverage ended, the spouse and dependent children's COBRA eligibility would last for 30 months after the qualifying event.
COBRA coverage may be extended a further 18 months (for a maximum of 36 months) if there is a second qualifying event.
Answers to Your COBRA Questions
Medicare.gov suggests the following resources to find answers to your COBRA questions:
For specific questions about how Medicare works with COBRA, call the Benefits Coordination & Recovery Center toll-free at 1-855-798-2627 or TTY 1-855-797-2627.
Employees covered by group plans through a private employer should contact the U.S. Department of Labor (DOL).
State or local government employees can call the Centers for Medicare & Medicaid Services (CMS) toll-free at 1-877-267-2323, extension 61565.
Federal government employees should contact the Office of Personnel Management.
If you are considering keeping your COBRA coverage to help cover your out-of-pocket Medicare costs, you may find it more affordable to join a Medigap plan. Our Find a Plan tool makes it easy to compare your Medicare plan options. Just enter your zip code to review plans in your area.
Find a Medicare Plan in your area
It's FREE with no obligation
Speak with a Licensed Insurance Agent
M-F 8:00am-10:00pm | Sat 9:00am-6:00pm EST