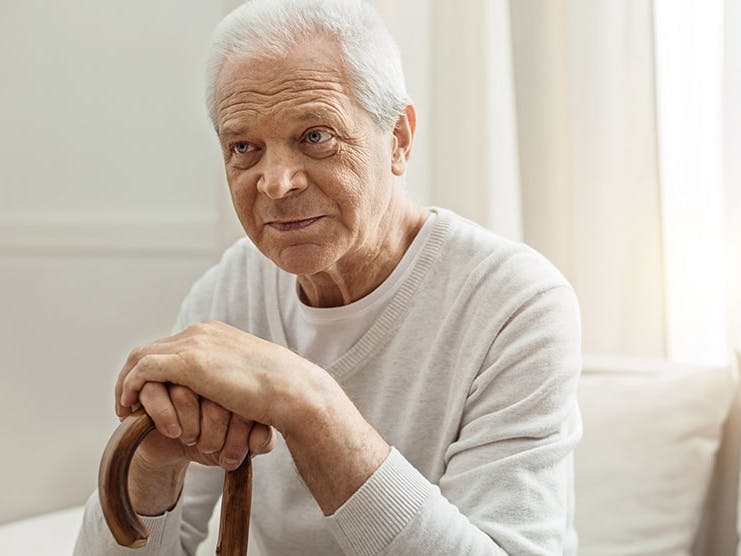 There are several connections between Medicare and Social Security, but Medicare is its own entity.
In short, no; Medicare and Social Security are two separate programs. They do, however, work closely together and are often tied in people's minds, so it makes sense that many assume the services are linked.
Medicare enrollment is done through Social Security, and you qualify for Medicare if you qualify for Social Security Disability Income (SSDI) regardless of whether you are 65.
If you are already collecting Social Security benefits when you turn 65, Medicare enrollment is automatic – assuming you began receiving retirement benefits at least four months before turning 65. Your Medicare premiums come directly from your Social Security benefit if you are already drawing retirement.
Remember to keep your address information up to date, since Medicare uses the address on file with the Social Security Administration (SSA) for all communication.
How to sign up for Medicare through Social Security
Medicare enrollment is only automatic if you:
Were already collecting Social Security benefits for at least four months when you turn 65
Collect Social Security disability benefits for 24 months (you'll be auto-enrolled in Medicare during month 25)
Everyone else must sign up for Medicare on their own.
Once you've figured out your coverage needs (more on that below), enrollment is simple. The easiest way to sign up is online at ssa.gov, where the online application is quick and secure. You may also sign up over the phone at (800) 772-1213 (TTY 1-800-0778). If your local Social Security office has in-person appointments available, you can also enroll there.
When can you sign up for Medicare?
The first time you can enroll in Medicare is during your Initial Enrollment Period (IEP). Your IEP is unique to you and lasts seven months. For most people, it starts three months before the month you turn 65 and ends three months after your birth month.
So, if you were born in July, your IEP would start April 1 and end October 31. The exception is if your birthday falls on the first of the month, in which case your enrollment window opens and closes one month earlier, March 1 through September 30.
Around 14% of Medicare beneficiaries qualify due to disability or illness. If this describes you, your IEP opens on your 25th month of collecting disability benefits.
Once you've signed up for Original Medicare, you may then choose a Part C and/or Part D plan. This is also the best time to enroll in a Medigap plan, if you decide you want supplemental coverage.
Please note that, if you do not sign up for a Part D plan during your Initial Enrollment Period AND do not have prescription drug coverage elsewhere, you may end up with lifelong late enrollment penalties when you do finally join a Part D plan.
What are your Medicare coverage options?
You have several options, starting with Original Medicare.
Original Medicare consists of Parts A and B. Part A covers things like home health services, inpatient hospital care, and nursing home care. Part B helps pay for outpatient services like doctor visits, preventive screenings, mental health services, and yearly wellness exams.
You can also choose Medicare Part C, better known as Medicare Advantage, which combines your Part A and Part B coverage in a single plan. Advantage plans are offered through private insurers and usually include additional benefits, such as prescription drug coverage and routine dental services.
Note that, while most Medicare Advantage plans include Part D benefits, around 10% do not, so you need to review your options carefully if that is what you want. If you do not have a Medicare Advantage plan that covers medications and do not have creditable coverage elsewhere, you will need to enroll in a Medicare Part D drug plan to cover any needed prescriptions.
What happens if you miss your Initial Enrollment Period?
If you do not qualify for a Special Enrollment Period (SEP) and miss your IEP, you risk incurring late fees and a lapse in coverage. The Part A premium is an additional 10% for twice the number of years you could have been enrolled but chose not to.
So, if you became eligible for Part A in January of 2020 but did not sign up until October of 2022, you would pay an additional 10% for four years, since you let two full years pass before enrolling.
The Part B penalty is an additional 10% for every full 12 months you go without signing up. In the above scenario, you'd pay an extra 20% for your Medicare Part B premium for signing up late. You'll pay this penalty the entire time you have Medicare.
Missing your IEP means you have to wait for the General Enrollment Period (GEP), which lasts from January 1 through March 31, with coverage beginning in July. Once you have enrolled in Parts A and B, you can choose a Medicare Advantage or Part D plan between April 1 and June 30.
To avoid late fees and a lack of coverage, it is best to sign up during your Initial Enrollment Period.
When can you sign up for a Medicare Supplement plan?
Also known as Medigap, Medicare Supplement Insurance helps to pay some of the costs Original Medicare does not cover. Remember that, since plans are offered through private insurers, costs vary from provider to provider, even though the benefits themselves don't change from one Plan A to another Plan A (or B, C, etc.) no matter what company you use.
The best time to sign up for Medicare Supplement Insurance is during the Medigap Open Enrollment Period. Your Medigap OEP starts the day you are at least 65 years old AND enrolled in Medicare Part B. It lasts for six months. Unless you have a guaranteed issue right, this is the only time you can avoid your application going through medical underwriting.
Medical underwriting is the process of assessing how likely you are to make a claim, based on your medical history. It typically involves a survey about things such as age, weight, and any family medical history. Your application for a Medigap plan can be denied during the underwriting process, which is why it is so important to sign up during your OEP, even if you don't think you need the coverage.
Related reading: Medicare Supplement Underwriting Questions: What to Expect
Comparing Medicare plan options
You can research your Medicare plan options with our Find a Plan tool. Just enter your zip code to see what's available in your area and close any popup window you don't want to answer. Or, call us toll-free and one of our licensed Medicare agents will explain your options and answer all of your Medicare questions in plain English.
Find a Medicare Plan in your area
It's FREE with no obligation
Speak with a Licensed Insurance Agent
M-F 9:00am-9:00pm | Sat 9:00am-3:00pm EST