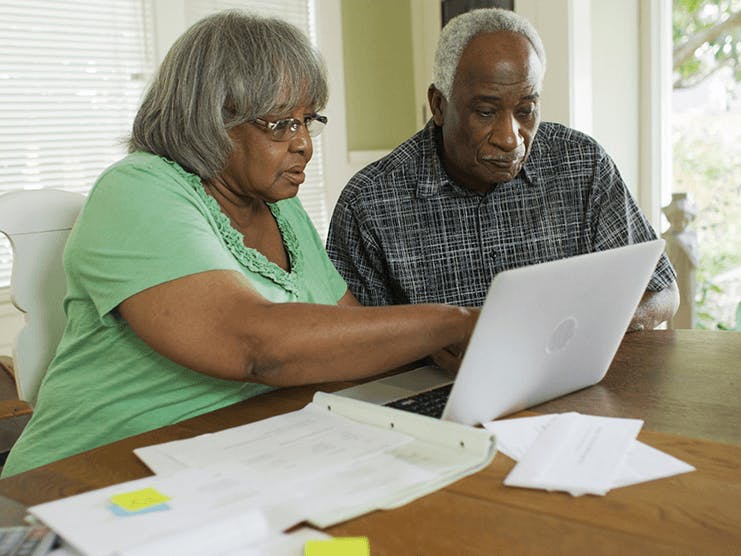 Medicare Advantage plans may provide additional benefits whereas Medigap plans help pay your out-of-pocket costs under Original Medicare. Which option is right for you?
Although Original Medicare covers the basic healthcare needs of most people, many seniors find themselves wanting a bit more coverage. There are many options to choose from, including Medicare Advantage and Medigap plans. These plans offer a lot of flexibility, but can also seem complex or daunting to explore. We'll look at your options and provide some guidance on how to get started.
Medigap and Medicare Advantage: Understanding the basics
The main thing that Medigap plans and Medicare Advantage plans have in common is that they provide more coverage than Original Medicare. However, these plan types are very different from each other. The thing that is most important to remember is that Medigap plans offer coverage that supplements your Original Medicare coverage, and for that reason, they are known as Medicare Supplement Plans.
Medicare Advantage, on the other hand, is better thought of as a different way to get the same benefits that you get under Original Medicare. Instead of receiving these benefits through the government, you will be covered through a private plan. The central benefit here is that these plans are free to offer you even more coverage than Original Medicare does. Most Medicare Advantage plans will offer many extra perks that Original Medicare doesn't, and we'll cover these in detail below.
Another important thing to note is that both of these types of plans go by various other names. It's common to hear Medicare Advantage referred to as Part C, and Medigap plans referred to as Medicare Supplement Plans. We'll be using these terms interchangeably here.
Original Medicare
If you want additional coverage, it's important to know what you're adding on to. Most people who are covered by Medicare will have Original Medicare. This is comprised of Medicare Part A and Part B. In addition to this, many people will have Medicare Part D. Understanding what is covered under Original Medicare is important from the beginning, since it can help you understand if you'll want or need more coverage.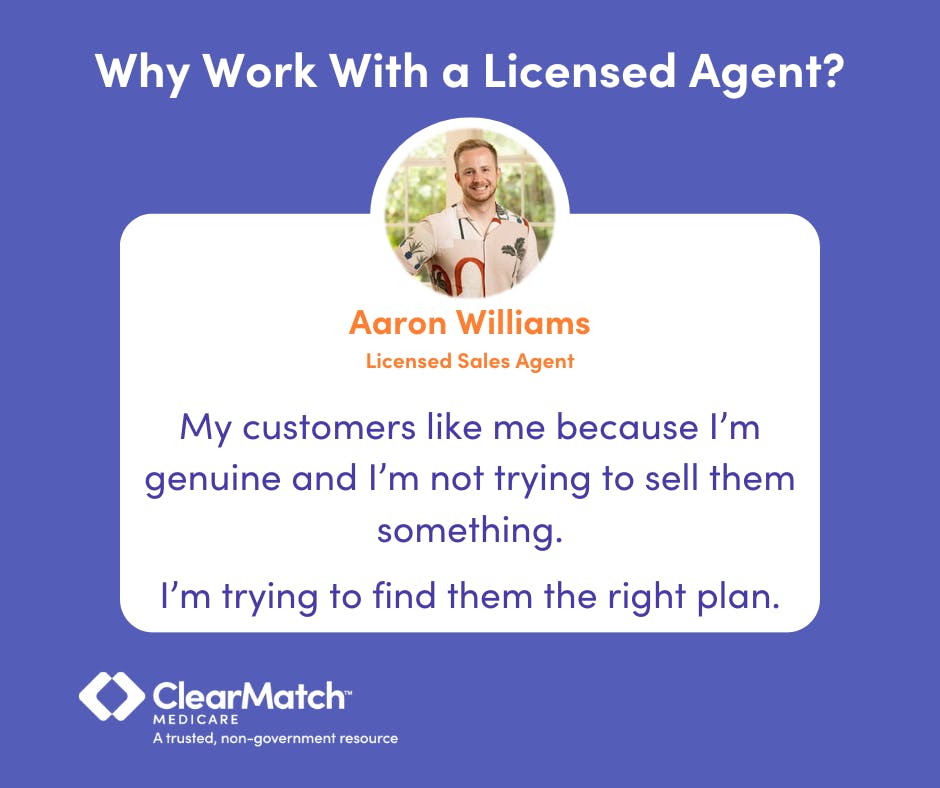 What does Medicare Part A cover?
Medicare Part A covers hospital care. If you receive any medical care in a hospital, it will be covered by Part A. Most people will not pay any premiums for Part A, but you may have to pay a premium if you have paid Medicare taxes for under 40 quarters.
There are also additional coinsurance fees that you may be responsible for under Part A. Part A also covers skilled nursing facility care, and this is subject to a different rate from ordinary hospital care.
Medicare Part B: What does it cover?
Medicare Part B covers your outpatient care. Part B covers many types of outpatient medical care, but notably does not cover dental or eye care. The Part B monthly premium is $174.40 in 2024, and the yearly deductible is $240. It's important to note that your Part B premium will vary depending on your income, and can be as high as $593.70 per month if you earned over $500,000 in the relevant tax year. However, fewer than 5% of Medicare beneficiaries owe a higher premium.
Prescription drug coverage with Part D
Medicare Part D covers prescription drugs and functions very differently from Part A and Part B. Medicare Part D is a private plan, so it is offered by private insurance companies but is regulated to some degree by the government. The cost of this plan can vary widely, but there are increases to the monthly premiums based on income, and these are set by the federal government and don't vary.
Part D is not part of Original Medicare. For that reason, Medigap plans do not cover fees associated with Part D; they apply only to Part A and Part B. Some Medicare Advantage plans also cover prescription drug coverage, and if yours does, you cannot be enrolled in a Part D plan at the same time.
Medicare Advantage: How does it work?
Medicare Advantage, also known as Part C, allows you to receive your Original Medicare (Part A and Part B) benefits from a private insurance company. The main benefit to this is that plans are priced more competitively, and often come with additional benefits that go beyond Original Medicare. The main downside is that plans are more limited geographically, and are subject to more change than ordinary Medicare plans.
What to keep in mind when picking a Medicare Advantage plan
When you're shopping around for a Medicare Advantage plan, there will be a lot of information for you to look through. Going into the process knowing what to look for can help make the entire experience less overwhelming, and help you make the best choice for you.
Medicare Advantage: What are the pros?
Medicare Advantage comes with many pros that can be very enticing for many Medicare beneficiaries. Although the additional benefits will vary, many Advantage plans will cover things that Original Medicare does not, like dental benefits, vision, and prescription drugs. Some plans may also offer additional perks, like fitness and wellness benefits.
If there is a specific form of coverage that you are looking for, make sure to compare several Medicare Advantage plans before you buy. Because these plans are private, each plan's coverage will vary and some plans may end up being much cheaper or more fitting for your specific needs.
The cons of Medicare Advantage
Medicare Advantage plans have some distinct cons as well. Chief among these is the fact that, like most private insurance plans, Medicare Advantage plans are subject to coverage networks and other limitations. Your Medicare Advantage plan will be either an HMO or a PPO, and you have to be mindful of your coverage so that you do not go out of network. This is in contrast to Original Medicare, which will always be accepted.
This is especially important to keep in mind if you are moving. Medicare Advantage plans are local, not federal, so make sure that you'll be covered in your new location if you plan to move. Additionally, make sure that your preferred care providers are in the network of your Medicare Advantage plan if you already have someone you like to work with.
April Scow, Licensed Sales Agent with ClearMatch Medicare
Should you get a Medigap plan?
Unlike Medicare Advantage and Original Medicare, Medigap plans don't cover medical care directly. Instead, these plans cover fees that your Original Medicare coverage leaves you to pay out of pocket. Medigap plans cover things like your deductibles, coinsurance, copayments, and excess charges.
How does Medigap work?
Like Medicare Advantage plans, Medigap plans are offered by private companies. However, their coverage is standardized, so you always get the same coverage no matter who you buy from. The price will vary, but the coverage won't.
There are many Medigap plans available, so you can expect to find the exact set of coverage options that work for you. For a full and comprehensive chart detailing which plans cover which fees, check out this page.
The full list of categories that are covered by Medigap Plans are:
Part A coinsurance and hospital costs
Part B coinsurance or copayment
Blood (first 3 pints)
Part A hospice care coinsurance or copayment
Skilled nursing facility care coinsurance
Part A deductible
Part B deductible
Part B excess charges
Foreign travel exchange
Some plans also have a specific out-of-pocket limit
There are ten plans in total: A, B, C, D, F, G, K, L, M and N. Each plan covers a different combination of the categories listed above, but all contribute to lowering your overall out-of-pocket costs.
Pros to Medicare Supplement plans
If you purchase Medigap plans, you must have Original Medicare as well. So, keep in mind that discussing the pros of Medigap plans assumes that you already have Original Medicare.
One of the central perks to having Original Medicare plus a Medigap plan is that you'll seldom have to think about insurance fees anymore if you find the right plan. You'll be able to receive medical care without ever worrying about deductibles or any other out-of-pocket fees. Medigap plans will follow you wherever you go and can make having Original Medicare a hassle-free process.
Some Medigap plans, Like Plan G and Plan D, are offered by many insurance companies. Although prices vary, these plans tend to be quite cheap each month and provide a lot of coverage for their price.
Cons to Medigap plans
While Medigap plans are very helpful to some, they may not be exactly what you are looking for. Medicare Advantage will offer many unique perks, like dental and vision coverage, which Medigap plans won't offer. In addition to this, Medigap plans won't help you out at all without prescription drug coverage, meaning that you'll still have to deal with Part D plans.
Medigap vs. Medicare Advantage: Which should you choose?
Everybody's healthcare needs are different, so there is no straightforward answer here. The important thing is to understand what you are looking for and explore your options. Even within one state, prices may vary widely, meaning that even people looking for the same type of coverage can end up needing to choose different plans due to price variation in their area.
However, here are a few general things to keep in mind:
If you want dental and vision coverage, then a Medicare Advantage plan may be the cheapest way to get it.
If you are happy with your Part D plan, then a Medigap plan may be a simpler option to help you cover Original Medicare fees without losing your prescription drug plan.
If you plan on moving or leaving your service area, it may be difficult to find a Medicare Advantage plan that works for you.
So, where do you go from here?
While we can't tell you which plans will work for you, understanding how these plans work will make your choice much easier. The best thing to do from the beginning is to think about what you want out of your health insurance, what your expectations are for the future, and what financial resources you have available. With that in mind, you should be in a great place to evaluate whether a Medigap plan works for you, or whether you should find a Medicare Advantage plan in your area.
Our Find a Plan tool makes it easy to find the right Medicare plan for your unique needs and budget. Just enter your zip code to start looking for Medicare plans in your area.
Additional resources
Find a Medicare Plan in your area
It's FREE with no obligation
Speak with a Licensed Insurance Agent
M-F 8:00am-10:00pm | Sat 9:00am-6:00pm EST