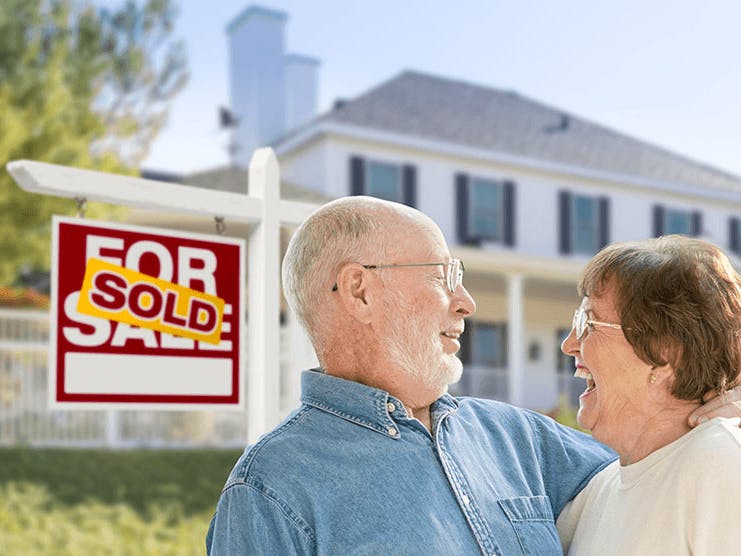 All communication from Medicare and Social Security is via U.S. mail. It's vital you keep your address up-to-date.
If you've recently moved or changed addresses and you are currently enrolled in or receiving benefits from Medicare, you can request an address change with the Social Security Administration (SSA). Doing this can help prevent service interruptions, issues with billing, or other complications with coverage.
Here's what to do if you need to report a change of address.
Changing your Medicare address
Medicare, managed by the Centers for Medicare and Medicaid Services (CMS), works with the SSA to help maintain eligibility and enrollment information. Therefore, if you need to update your address with Medicare, you would do so through the SSA.
There are a few ways you can contact the SSA in order to change your address:
Online: Visit https://www.ssa.gov where you can submit an address change notice online. According to the U.S. Department of Health and Human Services, updating your address online is the fastest way to get assistance.
Log into your My Social Security account
Navigate to "My Profile"
Click "Update Contact Information"
If you don't already have an account, you can create one for free in just a few minutes.
You cannot update your address online if you receive Supplemental Security Income (SSI) or do not have a U.S. mailing address. If this applies to you, call or visit your local office.
Phone: Call 1-800-772-1213 (TTY 1-800-325-0778), Monday through Friday, 8 a.m. to 7 p.m.
In Person: Visit your local SSA office in person. Visit https://www.ssa.gov/locator/ to find the office nearest you. (Most offices are still closed due to COVID-19, so call ahead.)
If you receive a SSA statement with an incorrect address, you must contact the Internal Revenue Service (IRS) and report your address change to them as well. Download a Medicare Change of Address form from https://www.irs.gov, visit your local office, or call 1-800-829-3676.
What If I Get Benefits from the Railroad Retirement Board?
If you are a Railroad Retirement Board (RRB) beneficiary,
Call 1-877-772-5772 (TTY 1-312-751-4701), Monday through Friday, 9 a.m. to 3:30 p.m.
Visit https://www.rrb.gov to find your local RRB office
If you receive both RRB and SSA benefits you must also contact SSA.  
When Should I Report My Change of Address?
Because Medicare needs an up-to-date address to send you important information, you should report your address change as soon as you have the new address and effective date. Doing so as soon as possible helps prevent any delays in receiving important information and notices.
How Long Does it Take for the Change to Happen?
Typically, once you've submitted your address change to SSA and/or RRB, it may take 7 to 14 days for the change to appear on your statements. You will then receive a new Medicare card within about 30 days.
Why Do I Need to Report My Address Change?
It's important to report your change in address so that Medicare can:
Send you your Medicare card, or a replacement card if yours is lost
Send you quarterly Medicare Summary Notices
Mail you your annual "Medicare and You" handbook
Send you important information applicable to your billing and coverage
What If I'm Moving to an Assisted Living Facility or Nursing Home?
First, check that the facility or home can take care of your mail before you change your address to the facility's. If they can, you can update your address to be the one at the facility. Or, consider changing the address to one of a trusted friend or family member who will make sure you get your mail.
What If I'm Enrolled in a Medicare Advantage or Medigap Plan?
In addition to updating your address with the SSA for Medicare, you should also contact your Medicare Advantage or Medigap plan directly and report your change of address, as well as request a new card. Your plan's information can be found on the back of your Medicare membership card, or on the plan's website.
What Is Medicare?
Medicare is a form of health insurance for those ages 65+, or those who have a qualifying disability. Medicare is primarily made up of two parts: Part A and Part B. You can also enroll in Part C, or a Medicare Advantage Plan, and Part D, prescription drug coverage.
Part A (hospital insurance)
Inpatient hospital care
Skilled nursing facility care
Nursing home care (inpatient care in a skilled nursing facility)
Hospice care
Home health care
Part B (medical insurance)
Medically necessary services or supplies needed to diagnose or treat a medical condition, including:
Doctor visits
Lab tests
Diagnostic screenings
Durable medical equipment
Outpatient services
Preventive health care, such as screenings and tests to prevent diabetes, cancer and other chronic medical conditions
Part C (Medicare Advantage)
This is another type of health plan offered by private insurance companies and approved by Medicare. MA Plans cover everything Medicare would cover, including Part A and Part B coverage, and they also offer extra coverage such as:
Hearing
Vision
Dental
Gym memberships
Other health and wellness programs
Prescription drug coverage
These plans often have different out-of-pocket costs, and sometimes have a monthly premium you must pay in addition to deductibles, copays, and coinsurance.
Part D (prescription drug coverage)
This helps cover the cost of your prescription drugs. You must purchase Part D coverage separately, though sometimes it's included with Medicare Advantage plan coverage.
How to Sign Up for Medicare
To enroll, you can:
Apply online at www.ssa.gov.
Visit your local Social Security office.
Call Social Security.
Call the RRB (if you worked for a railroad).
If you already have Part A and want Part B, you must complete an Application for Enrollment in Part B.
You do not have to sign up for Medicare each year. However, you will have the opportunity each year to review your coverage and make changes to your plan, such as enrolling in a Part C (Medicare Advantage) plan or adding Part D drug coverage.
To enroll in Part C or Part D, you must also actively enroll in those plans. You can do so in each of the enrollment periods listed above.
Medicare Late Enrollment Penalty
If you do not enroll in Medicare on time, you may have to pay a late enrollment penalty. This is to help prevent people from not purchasing the coverage they need for hospital and medical services.
If you're eligible for premium-free Part A coverage you will not have to pay a late enrollment penalty, even if you decide to enroll after you first become eligible. However, if you aren't eligible for free Part A coverage, you will have a penalty if you don't enroll when you're first eligible.
If you don't sign up for Part B when you're eligible, you will most likely have to pay a late penalty. This penalty will last for as long as you have Part B.
Find a Medicare Plan in your area
It's FREE with no obligaton
Speak with a Licensed Insurance Agent
M-F 8:00am-10:00pm | Sat 9:00am-6:00pm EST