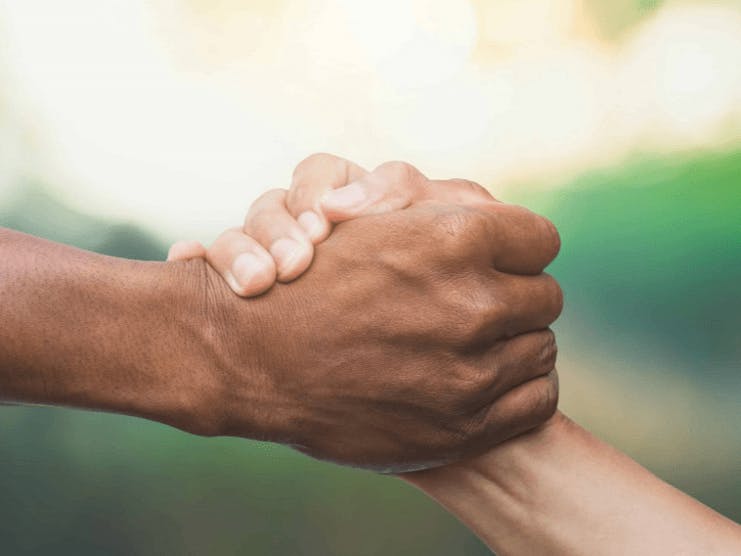 Medicare Savings Programs offer help paying your Part B premiums and other Medicare costs.
Most people who enroll in Medicare Part B will have to pay a monthly premium, just like they do with private healthcare plans. However, those with limited financial resources have access to certain programs that can reduce this burden by helping them pay the Part B premium each month, as well as possibly covering a variety of other costs.
This article will cover the types of costs associated with Medicare Part B, and the programs available for helping you pay your monthly premiums if you have limited financial means.
How much does Medicare Part B cost each month?
The standard Medicare Part B premium is $164.90 per month, as of 2023. This may be higher if you're what Medicare considers a "high earner," which is based on your modified adjusted gross income (MAGI) as reflected on your tax return from two years prior(in this case, 2020).
If your adjusted gross income is higher than $97,000 per year (filing singly) or $194,000 per year (married filing jointly), you may owe this Income-Related Monthly Adjustment Amount (IRMAA). Fewer than 5% of Medicare beneficiaries owe the IRMAA surcharge.
Under Part B, you also have an annual deductible of $226, as well as a 20% co-insurance that you pay for most doctor services, outpatient therapy, and durable medical equipment (DME). Part B premiums and deductibles usually go up slightly each year, but the co-insurance percentage stays the same.
How can Medicare Savings Programs help?
Medicare Savings Programs(MSPs) are intended to help individuals with limited income and resources pay their Medicare premiums and other out-of-pocket costs while retaining their Medicare coverage. For the purposes of MSPs, countable resources include financial accounts such as checking and savings, stocks, and bonds. Resources that don't count include:
Your home
One vehicle
Burial plot and up to $1,500 in funds put aside for burial expenses
Furniture
Household and personal items
MSPs are administered by at the state level but are federally funded. There are several programs available, and each one has different income and asset limits that you need to meet in order to qualify. Please note that all limits are slightly higher in Alaska and Hawaii.
A brief summary of programs that pay the Part B premium is as follows:
Qualified Medicare Beneficiary Program (QMB)
The QMB program helps you pay for your Part A and Part B premiums, deductibles, and co-insurance. The monthly income limit to qualify is $1,153, or $1,546 for a married couple. Resources are limited to $8,400 (single) and $12,600 (married couples).
Specified Low-Income Medicare Beneficiary Program (SLMB)
This program only targets Part B premiums. The income limit is $1,379, or $1,851 for a couple. Resource limits are the same as for the Qualified Medicare Beneficiary program.
The SLMB program covers a bit less than the QMB program, so you should opt for QMB if you are eligible for both.
Qualifying Individual Program (QI)
This program also only targets your Part B premiums. It has a monthly income limit of $1,549 or $2,080, and resource limits of $8,400 or $12,600 for single and married couples respectively.
Qualifying Disabled and Working Individuals Program (QDWI)
The QDWI program doesn't help with Part B premiums, but it will cover your Part A premium if you meet any of the following requirements:
Are under age 65, have a disability, and work
Returning to work caused you to lose your Social Security disability benefits and premium-free Part A
Do not receive state-level medical assistance
Meet income and resource requirements
Monthly income amounts are higher: $4,615 for singles and $6,189 for married couples. Resource limits, however, are lower: $4,000 (single) or $6,000 (married).
To apply for one of the Medicare Savings Programs, you can contact your state Medicaid Program. They will help you understand if you meet the guidelines, and will give you instructions about which forms to fill out to apply. You should try to apply for these programs even if your income level is slightly higher than what has been indicated here.
What is the Extra Help program?
Extra Help is one of the most well-known programs that helps pay for Medicare prescription drug coverage. Although very useful, this program only helps cover your Medicare Part D prescription drug plan costs. Otherwise, it functions in a similar way to Medicare Savings Programs. In fact, if you are eligible for the QMB, SLMB, or QI programs, then you will automatically qualify to receive Extra Help.
You can enroll in Extra Help by contacting the Social Security Administration, rather than Medicare directly.
What if I'm also enrolled in Medicaid?
If you are enrolled in both Medicare and Medicaid at the same time, then Medicaid will pay your Part B premiums. If you are enrolled in Medicaid and Medicare, you will also automatically be eligible for enrollment in some Medicare Savings Programs.
Medicaid can also provide other forms of assistance aside from the Part B premium, including help with Part D and secondary insurance coverage. To coordinate these benefits and make sure that you are getting as much coverage as you can, you should contact your local Medicaid office.
If you are already enrolled in Medicaid before you enroll in Medicare, you should contact Medicaid as early as you can to make sure that your premiums are covered before you are billed. This also ensures proper billing and payment of your Medicare claims.
When is the best time to apply for a Medicare Savings Program?
You can enroll in a Medicare Savings Program at any time during the year. Enrolling during your Initial Enrollment Period will make things easier because it ensures that you don't have to pay premiums at any point during your Medicare coverage. Initial Enrollment lasts for seven months. It includes three months before your birthday month, your birthday month itself, and three months after. You should try to enroll in a savings program as early as possible during this period.
Need help understanding your Medicare plan options?
If you'd like help understanding your Medicare plan options, one of our licensed insurance agents can help. We're available Monday through Friday from 8 AM until 5 PM. You can also review plans in your area with our Find a Plan tool. Just enter your zip code to get started.
Find a Medicare Plan in your area
It's FREE with no obligation
Speak with a Licensed Insurance Agent
M-F 9:00am-9:00pm | Sat 9:00am-3:00pm EST