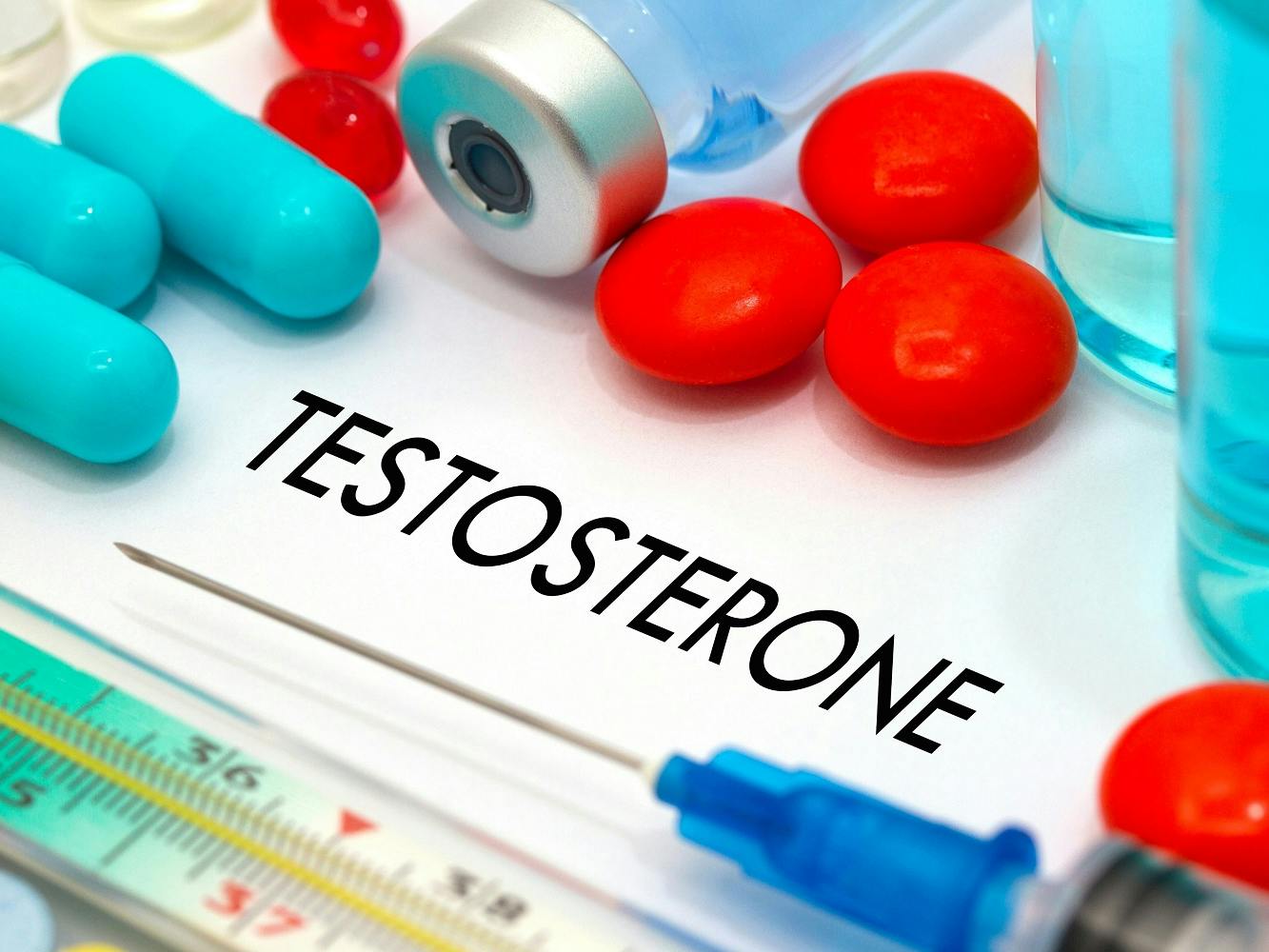 The hormone testosterone is present in both men and women and plays an important role in a variety of bodily functions.
Testosterone levels peak in men around age 19, decreasing slightly over time as men age. However, some men may experience drastically lower testosterone levels at different points in their lives, which may require diagnosis and treatment from a physician since low testosterone can cause a variety of symptoms.
Read on to understand your Medicare coverage for diagnosis and treatment of low testosterone.
What is testosterone?
Testosterone is an essential hormone for both men and women (though levels are higher in men). The production of testosterone increases significantly during puberty, and then begins to decrease around age 30. It is primarily associated with sex drive and sperm production, but also affects bone and muscle mass, the way men store fat in their body, red blood cell production, and even mood.
A simple blood test can determine testosterone levels: Normal adult male testosterone levels range between 280 and 1,100 nanograms per deciliter. Levels below 300 ng/dL may require additional testing to determine the cause.
Symptoms of low testosterone
Men may experience a variety of symptoms that can indicate they are experiencing low testosterone levels, including erectile dysfunction or low sex drive, hair loss, weight gain, muscle and bone mass loss, breast tissue growth, fatigue, memory impairment, and mood irregularities.
Causes of low testosterone
Low testosterone levels can be caused by injury or illness, genetic conditions that negatively impact hormonal regulation in the body, or certain lifestyle choices.
Some examples of conditions that may cause low testosterone include high blood pressure or cholesterol, depression and anxiety, stress-related issues, thyroid issues, diabetes, obesity, or pituitary gland problems. Alcohol and tobacco use and testicular damage can also be causes.
Common treatments for low testosterone
There are a variety of treatments your doctor may explore if you have low testosterone. In most cases, the treatment depends on what is causing the low levels.
For example, if low levels are caused by a primary medical condition, the treatment will focus on relieving symptoms associated with that medical condition (vs. treating the low testosterone directly).
Another option is hormone replacement therapy (HRT), which can be done through methods like a skin patch or gel, an oral gel (which is rubbed on the gums and absorbed into the blood stream), or testosterone pellets, which are tiny implants that contain crystallized testosterone that dissolve slowly in the body, giving a person a steady dose for up to six months. They are placed just under the skin by a physician and can be quite an easy and effective treatment.
Injections are also common and often preferred, but your physician or urologist will help determine which treatment is best for you.
Medicare coverage for testosterone treatments
Medicare coverage for testosterone treatments depends on the type of treatment prescribed. For example, Medicare Part B (medical insurance) will cover testosterone treatments that are administered directly by an approved physician. This may include testosterone injections or testosterone pellets.
In order for benefits to cover these treatments, certain requirements must be met. This includes testosterone levels being below a certain level, having a confirmed medical diagnosis that is causing low levels, and suffering from additional effects of low testosterone. Additionally, you'll likely not be able to take any other supplements that may boost or lower testosterone levels.
Part B would also cover any diagnostic testing deemed medically necessary, such as lab work to check your testosterone levels.
Testosterone supplements and other HRTs that are fulfilled by a pharmacy to be taken at home are not covered by Part B.
Some Medicare Advantage plans (Part C) and Part D prescription drug plans may also provide coverage for testosterone treatments or supplements. Because these plans are offered through Medicare-contracted private insurers, the formularies may be different and include coverage for treatments not covered by Original Medicare.
However, note that some brand-name drugs may not be covered by your Part C or Part D plan, so if there's a particular medication you want to take, review the plan's formulary and talk to your doctor about whether it's covered and if there's a generic version that is covered.
How much does testosterone treatment cost?
If your treatment is covered by Part B, you must first meet the Part B deductible ($226 in 2023). Then, you'll owe 20% of the Medicare-approved amount. Medicare will pay the other 80%.
If the treatment is not covered, you'll likely owe 100% of the cost. The costs associated depend on factors like the type of treatment, how severe your symptoms are, your dosage and how long you need treatment, your location and pharmacy, and others. You may pay as low as $100 per month for treatment, or up to $3,200 or more per year.
Medicare beneficiaries who are dual eligible for Medicaid may have more cost-saving options available to them. Some medications may also be covered by a prescription discount program, so check online or with your pharmacy to learn about options available to you.
If you're dual eligible for Medicare and Medicaid, you should qualify for a Special Needs Plan, which may give you additional benefits. Call us toll-free at 888-992-0738 to learn more from one of our licensed Medicare agents.
Additional resources
Find a Medicare Plan in your area
It's FREE with no obligation
Speak with a Licensed Insurance Agent
M-F 9:00am-9:00pm | Sat 9:00am-3:00pm EST