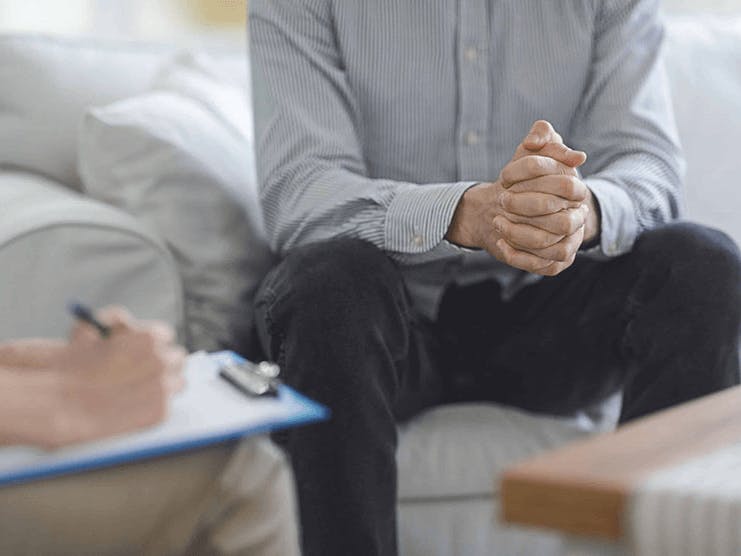 Medicare Part B covers a variety of mental health services, including psychotherapy.
Yes, Medicare does generally cover psychotherapy. Each person's mental health needs are different, and Medicare covers a wide variety of therapeutic options. In most cases, getting your mental healthcare needs covered will be very simple. However, there are many things to keep in mind as you begin the process. We'll go through all of the details you should know if you plan on starting psychotherapy or another form of mental healthcare treatment.
Which Mental Health Services Does Medicare Cover?
Medicare covers a wide variety of mental health treatments. This includes psychotherapy and counseling services provided by a clinical psychologist or psychiatrist, clinical social worker, nurse practitioner, clinical nurse specialist, or physician assistant. Group psychotherapy and family counseling are often covered in most cases as well.
Medicare also covers a variety of diagnostic tests and psychiatric evaluations. This includes an annual depression screening, alcohol misuse screening, and testing for other mental health conditions. These tests may be performed by a psychologist or your normal physician -- they should be covered either way.
Does Medicare Cover Mental Health Medications?
Under Original Medicare, prescription drugs form a unique category and are usually not covered if they are self-administered. This is also the case when it comes to psychiatric medications, such as antidepressants, anticonvulsants, and antipsychotic medications. To get prescription psychiatric drugs covered, you will need to have a Medicare Part D prescription drug plan.
These plans are offered by private insurance companies, not by the U.S. government. For this reason, you'll need to shop around and find a Medicare prescription drug plan that works for you. Each plan will usually cover slightly different drugs, so make sure that the plan you choose covers everything you need.
Medicare Part A: What Mental Healthcare is Covered?
Part A, often referred to as "hospital insurance", covers your healthcare costs in an inpatient setting. This could be a general hospital or a psychiatric hospital. In either case, Original Medicare will cover you in the same way.
Medicare Part A will cover your room, meals, nursing care and therapy, lab tests, medications, and other forms of care that are necessary for your condition.
There is one central difference between being admitted to a psychiatric hospital and a general hospital: Medicare will only cover 190 days of psychiatric hospital stays over your lifetime. This is distinct from general hospital stays, which will renew in each benefit period.
Understanding Part A Benefit Periods
The cost for Part A is determined by where you are in your benefit period. A benefit period begins the day that you are admitted to a hospital (general or psychiatric), and ends when you've gone 60 days without any inpatient care.
Once you are admitted again, a new benefit period begins. You can go through multiple benefit periods in a psychiatric hospital, but only 190 days will be covered total in your lifetime. There is no lifetime limit to covered days or benefit periods for general hospital care, even if you receive psychiatric care in a general hospital.
How Much Does Part A Cost?
Part A has a deductible which you have to pay during each benefit period. If you are admitted to a hospital, you will begin paying your deductible. Once it is fully paid, then your coverage will begin. If you enter a new benefit period, even in that same year, then you will have to pay your deductible again. The Part A deductible for 2023 is $1,600.
For the first 60 days of your hospitalization during a benefit period, you will pay $0 after your deductible has been paid. For days 61-90, you will pay $400 per day in 2023. For days 90 and beyond, you will pay $800 for each lifetime reserve day, after which you will have to pay the full cost of your care.
You have 60 lifetime reserve days total, and they do not renew in each new benefit period. If you reach day 90 and have no lifetime reserve days left, then you will have to pay the full cost for the remainder of that benefit period. Once a new benefit period begins, you will again pay $0 until you reach day 60.
Medicare Part B: Psychotherapy and More
Medicare Part B covers your outpatient care. Most forms of psychotherapy and group therapy will fall under Part B. Basically, Part B covers care that you receive from a healthcare provider while not admitted as an inpatient, and this includes most testing and therapy you will get done at a doctor's office, therapist's office, or mental health center.
Part B will generally cover any necessary outpatient care, including tests, preventative care, and outpatient therapies. Part B will also usually cover partial hospitalization programs. These programs involve treatment plans where you receive intensive care that may take most of the day, but you do not stay the night and are not actually admitted as an inpatient.
The Part B deductible is $226 in 2023. You will also need to pay a 20 percent coinsurance for most services.
Part B and Medicare Assignment
If you are receiving care under Part B, you should make sure that your healthcare provider accepts Medicare assignment. This means that they accept the price that Medicare will pay them, and won't charge more than this.
If they do not accept Medicare assignment, they will be able to charge 20 percent more than what Medicare allows, and you will have to pay this in the form of "excess charges". You should be able to easily find out if your doctor or therapist accepts Medicare assignment by asking them.
Medicare Part C: A Better Option?
Medicare Part C, also known as Medicare Advantage, refers to a way of receiving your benefits through private health insurance companies. This has the advantage of sometimes conferring additional benefits or a lower cost, but it can also be more complicated to find a plan that works well for you.
Although Part C plans can vary in coverage to some degree, they all must at least match Medicare coverage. For this reason, you will never have less cover under a Medicare Advantage plan than you do under Original Medicare.
However, in some cases, you may have more coverage. This will vary from plan to plan, but some plans may cover more forms of mental healthcare or have a lower coinsurance or copay for mental healthcare than Original Medicare does.
Because Medicare Advantage must cover the same things as Original Medicare, you can rest assured that your psychotherapy and other mental healthcare will be covered. Medicare Advantage plans may work out better for some patients, but they are not for everyone.
Medicare Supplement Insurance: Can It Help?
Medicare supplement plans, also known as Medigap plans, are plans that help to pay for your out-of-pocket costs associated with Medicare. While Medicare pays for your healthcare costs, they do still leave some of it for you to pay out-of-pocket. As the name implies, Medigap plans fill that gap.
Medigap plans will cover things like your copayment, coinsurance, and excess charges. If your mental healthcare provider doesn't accept Medicare assignment, Medigap Plan G or Plan F can help cover these fees. It will depend on your specific situation and costs to determine if this is worth it for you. You can find a full comparison of Medigap plans at medicare.gov.
Key Things to Remember About Medicare Benefits and Psychotherapy
Overall, Medicare treats mental healthcare in a very similar way to more conventional healthcare. Most of your care will be covered in a very straightforward way. The key things to keep in mind are:
Make sure you have prescription drug coverage if you need it
Keep in mind that you have a limited 190 days of inpatient care in a psychiatric hospital
Remember to make sure you know whether your mental healthcare provider accepts Medicare assignment
Find a Medicare Plan in your area
It's FREE with no obligation
Speak with a Licensed Insurance Agent
M-F 9:00am-9:00pm | Sat 9:00am-3:00pm EST