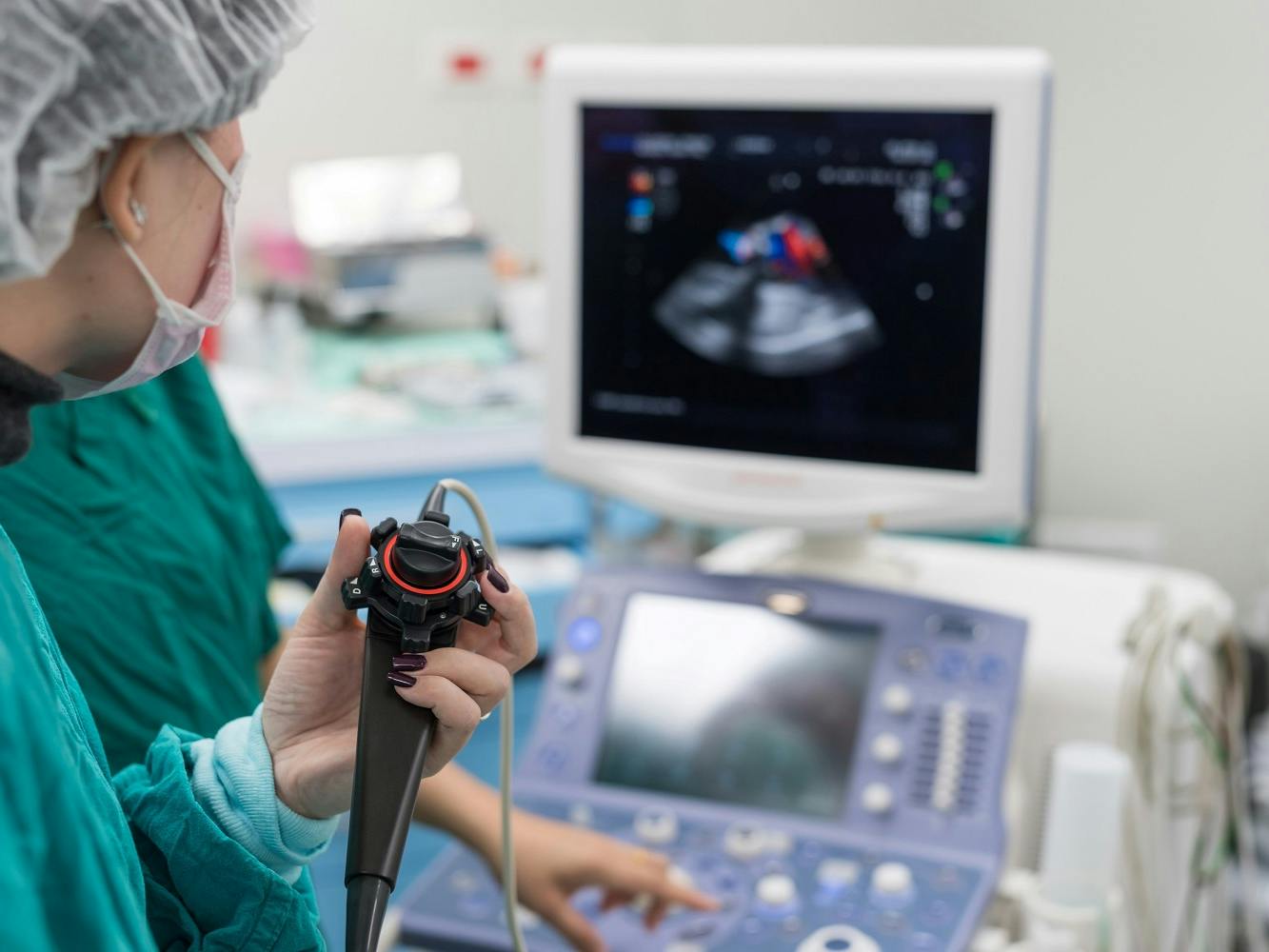 Your doctor may order an echocardiogram to gauge how well your heart functions. But will Medicare pay for it?
Echocardiograms, also referred to as an ECG or echo test, are an invaluable diagnostic tool for physicians, with 20% of Medicare beneficiaries receiving an echocardiogram every year. If your doctor has recommended an ECG, it may be covered by your Medicare plan.
What is an echocardiogram?
An echocardiogram is an ultrasound of the heart, producing real-time images of the organ by bouncing sound waves off it. It is a noninvasive procedure that allows your doctor to monitor your heart's function as it pumps blood.
You may also hear it called by its scientific name: transthoracic echocardiogram. A physician can see your heart's size, the amount of pressure exerted on the heart and valves, the individual chambers, heart function, and the strength of the heartbeat.
An echo test also shows issues such as blood clots, fluid in the pericardium, leaking valves or valves that have difficulty closing, and any problems with the aorta. ECGs are also especially useful in figuring out whether the muscle tissue of the heart has been damaged after a heart attack.
When will your doctor order an echocardiogram?
Any of the following symptoms may lead your health care provider to order an echocardiogram:
A heart murmur is detected or becomes more serious
Chest pain or discomfort
Dizziness or fainting
Fluttering, irregular, or racing heartbeat
Shortness of breath or trouble breathing
Swelling in the lower extremities
Unusual fatigue
As stated above, an ECG is a noninvasive procedure, so there are no preparations you need to make before having one. Just like with any other type of ultrasound, an examiner simply applies gel to your chest and uses an ultrasound wand to produce the image.
How does Medicare cover echocardiograms?
An echo test is typically covered by Medicare through Part B, which covers most of your outpatient care.
For an echocardiogram to be covered, it must be deemed medically necessary by your healthcare provider and ordered to gain information to treat a medical issue you have or that provider suspects you have. In addition, the provider doing the exam must accept Medicare assignment for the procedure to be covered. Otherwise, you may have to pay out of pocket for your ECG.
How much does an echocardiogram cost?
Without Medicare or other health insurance coverage, an echo test can cost anywhere from $500 to $3,000. Your location impacts the cost, with the procedure generally costing more in larger cities.
Medicare Part B covers 80% of the cost for any Medicare-approved services, including echocardiograms, with the beneficiary paying 20% of the approved amount. You would also still be responsible for the Part B deductible, which is $226 in 2023.
If you have a Medicare Advantage plan (Part C), you would at the very least have the same type of coverage for an echo test. Advantage plans are required by federal law to include the same level of coverage as Original Medicare (Part A and Part B), so you would still be covered as long as you meet the requirements listed above.
However, Part C plans are sold by private insurers, and most include a multitude of additional benefits. Some plans include additional coverage for certain tests and may even provide coverage if an ECG was not directly ordered by your physician. You can compare Medicare plan costs and benefits with our Find a Plan tool. Just enter your zip code to get started.
Regardless of whether you have an Advantage plan or Original Medicare, the final approved cost of an echo test comes down to what that specific doctor charges, where you live, and where you have the test done.
If you want to know whether an echocardiogram is covered by your Medicare plan, the best thing to do is contact your health care provider or your plan provider to go over the specifics of your coverage. It is important to have these details settled before you have the test done. And don't forget to make sure your doctor accepts Medicare!
Additional resources
CMM: Find a Medicare Plan
Mayo Clinic: Echocardiogram
Find a Medicare Plan in your area
It's FREE with no obligation
Speak with a Licensed Insurance Agent
M-F 9:00am-9:00pm | Sat 9:00am-3:00pm EST