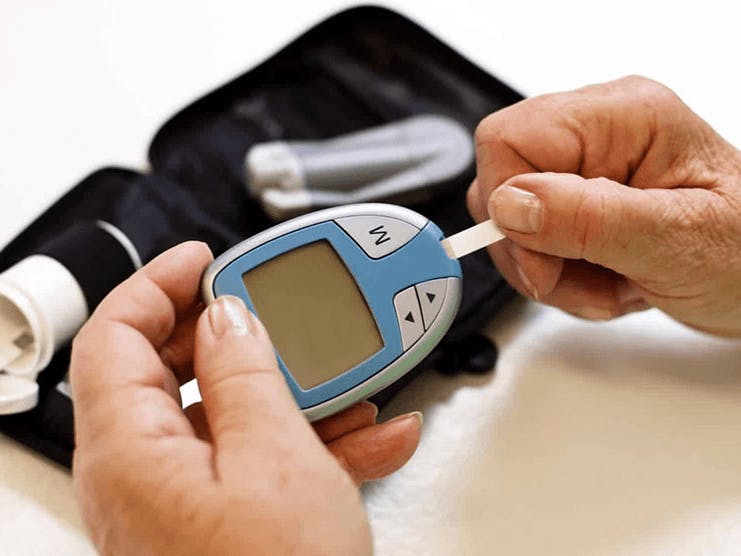 With blood sugar monitors and test strips, lancets, and more, the costs to manage a chronic condition like diabetes can add up quickly.
Nearly $300 billion is spent every year on medical costs associated with diabetes. And if you're living with the condition, you already know that those costs extend beyond what you spend on insulin every month.
If you have diabetes or are pre-diabetic, it's important to understand Medicare coverage for diabetic supplies, especially what is and isn't covered and at what cost, to help ensure you get what you need to stay healthy.
How much do testing supplies cost?
If you've met your Part B deductible (which is $226 in 2023), you will pay 20 percent of the Medicare-approved amount for diabetic testing supplies. Medicare pays the other 80 percent.
Depending on the type of equipment or supplies you need, you may need to:
Rent the equipment
Buy the equipment
Choose whether to rent or buy the equipment
Additionally, your durable medical equipment will only be covered if your doctors and DME suppliers are enrolled in Medicare. You must also purchase your testing supplies from a supplier who accepts assignment. In this case, they can only charge you the coinsurance and Part B deductible.
Accepting assignment means the supplier agrees to be paid directly by Medicare and accepts the payment amount Medicare approves for the service. The Medicare-approved amount is the amount a supplier can be paid by Medicare, and you pay the rest.
To ensure your supplier is enrolled in Medicare, ask if they participate in Medicare before you order the supplies.
How much you will specifically pay for supplies depends on a variety of factors such as:
Other insurance you may have
How much your doctor charges
Where you get your supplies
Whether your doctor and supplier accept assignment
Medicare Part B-covered diabetes testing supplies
Part B covers a number of blood sugar (or blood glucose) self-testing supplies and equipment, even if you don't use insulin. These include:
Blood sugar monitors
Blood sugar test strips
Lancet devices and lancets
Glucose control solutions
These supplies are considered durable medical equipment, and the actual amount of supplies that are covered varies depending on whether or not you use insulin. For example, if you use insulin, you may be able to get up to 300 test strips and 300 lancets every three months, but if you don't use insulin you may only be able to get up to 100.
If your doctor says it's medically necessary, Medicare will cover additional test strips and lancets.
Test strips can be used to help monitor certain substances in the blood. They are small, single-use pieces of paper-like substance that you place one or two drops of blood on, and insert into a testing device. These devices provide results within seconds, and you can address any concerns regarding blood glucose levels.
What brand of diabetes supplies is covered by Medicare?
There are a number of brands of diabetes supplies that are covered by Medicare, specifically:
OneTouch
Accu-Chek
Abbott's (Freestyle)
Bayer (Contour)
However, not all brands are covered by Medicare, so check your coverage before purchasing any supplies. You can ask your doctor, pharmacist or supplier to check for you, or contact Medicare directly.
How do I make sure these supplies are covered?
The good news is that, if you have Original Medicare, some diabetic supplies are covered by Medicare Part B (medical insurance), including blood sugar testing strips, blood sugar monitors, lancet devices and lancets, and other durable medical equipment (DME).
In order for your blood sugar testing strips for diabetes, equipment, and other supplies to be covered by Medicare, you must have a prescription from your doctor that outlines:
Your diabetes diagnosis
What kind of blood sugar monitor you need and why
Whether you use insulin or not
How often you should test your blood sugar
How many test strips and lancets you need for one month
In addition, it's important to not accept any supplies you did not order because Medicare will not pay for or reimburse you. For example, if a supplier automatically sends you items, you cannot get reimbursed by Medicare.
How do I get my Medicare diabetes supplies?
You can order and pick up supplies from your pharmacy, or you can order them from a DME supplier.
If you order from a supplier, you must place the order yourself, meaning a doctor cannot call it in for you. However, you will still need a prescription from your doctor to place the order.
When you go to the pharmacy or supplier, show your red, white and blue Medicare card and your prescription.
You can also order supplies through the Medicare National Mail-Order Program, including test strips, lancets and lancet devices. If you want your supplies mailed to your home, you must use a Medicare national mail-order contract supplier. You can visit www.Medicare.gov or call Medicare for a list of contracted suppliers.
You need a new prescription from your doctor for lancets and test strips every 12 months, so don't forget to ask for refills for your supplies every year.
Does Medicare cover diabetes?
In addition to the diabetes services and supplies covered by Medicare Part B (medical insurance), others are covered by Part D (prescription drug coverage).
Typically, Medicare Part B covers the services that may be needed by people who have diabetes, as well as preventive services for people who may be at risk or are pre-diabetic, including:
Diabetes screenings
Medicare Diabetes Prevention Program
Diabetes self-management training
Medical Nutrition Therapy (MNT) services
Foot exams and treatment
Hemoglobin A1c tests
Glaucoma tests
"Welcome to Medicare" preventive visit
Annual wellness visit
Insulin pumps
Therapeutic shoes or inserts
Medicare Part D (prescription drug coverage) covers a number of medical supplies you may need to help treat or control your diabetes. Coinsurance or copayments may apply to these supplies, as well as a Part D deductible. Covered supplies may include:
Insulin
Anti-diabetic drugs
Diabetes supplies such as syringes, needles, alcohol swabs, gauze, and inhaled insulin devices
How to sign up for Medicare
If you are close to turning 65 and are not getting Social Security or Railroad Retirement Board (RRB) benefits, you must sign up for Medicare. Even if you are eligible for premium-free Part A coverage, you still must enroll.
If you aren't getting Social Security benefits, you will not automatically receive any information from Medicare. You must call Social Security at least three months before the month you turn 65 to avoid any late penalties.
To be eligible for Medicare, you must meet these requirements:
You are turning 65 or have a qualifying disability
You or your spouse worked and paid Medicare taxes for at least 10 years
You are a U.S. citizen or permanent legal resident who has lived in the U.S. for at least five years
You are receiving Social Security or RRB benefits or have worked long enough to be eligible for those benefits but are not collecting them yet
You can sign up for Medicare during:
Your Initial Enrollment Period (three months before the month you turn 65, the month you turn 65, and three months after the month you turn 65)
A Special Enrollment Period
The General Enrollment Period (January 1 through March 31)
To enroll, you can:
Apply online at www.ssa.gov
Visit your local Social Security office
Call Social Security
Call the RRB (if you worked for a railroad)
If you already have Part A and want Part B, you must complete an Application for Enrollment in Part B
Once you sign up for Medicare, you're ready to add a Part D prescription drug plan, Medicare Advantage, or Medigap plan to help round out your coverage. You can review your Medicare plan options with our Find a Plan tool. Just enter your zip code to see Medicare plans in your area.
Find a Medicare plan that covers diabetic test strips
It's FREE with no obligation
Speak with a Licensed Insurance Agent
M-F 9:00am-9:00pm | Sat 9:00am-3:00pm EST