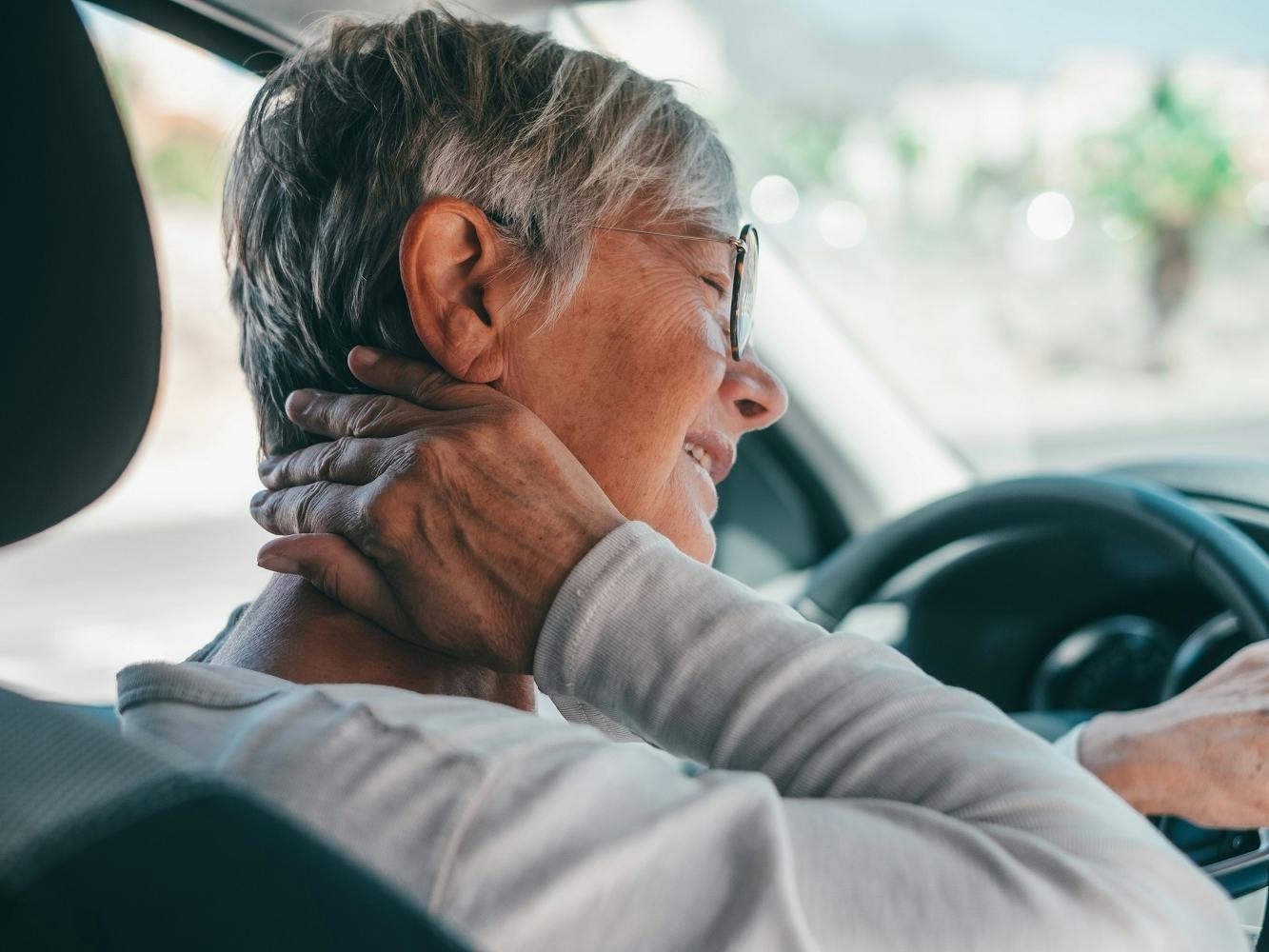 Auto injuries are not excluded from Medicare coverage. Certain treatments for auto injuries, however, are not covered.
Thankfully, the vast majority of automobile accidents don't involve any type of personal injury. Of course, even a small percentage of injuries still represents a significant number of people. For example, close to 200,000 older adults were injured in traffic crashes in 2020, according to the Centers for Disease Control and Prevention (CDC).
Medicare covers most medically necessary treatment, assuming you meet other guidelines, like going to a provider who accepts assignment and the prescribed treatment being FDA approved. How you were injured plays little role in determining Medicare coverage. However, Medicare may not pay for some recommended treatments because they don't meet that second qualification: FDA approval. Let's break it down.
Types of injuries often associated with auto accidents
There are two main classifications of non-lethal auto injuries: impact and penetrating.
Also known as blunt injuries, impact injuries are caused by impact or other force applied from or with an object. A head hitting the side window is an example of an impact injury.
Penetrating injuries are caused when an object pierces the body.
While cuts and scrapes are common following an auto accident, let's further break down injuries that often occur from an auto accident.
Soft tissue injuries
The most common injury from a car accident, soft tissue injuries occur when there is damage to a person's muscles, ligaments, or tendons. These soft tissue injuries can take many forms, such as whiplash, mid-to-low-back muscle sprains, or serious back injuries.
Head injuries
Head injuries are common in auto accidents, ranging from minor cuts and scrapes to concussions or severe brain damage.
Chest injuries
Chest injuries are also common. They range from painful bruises to broken ribs and other internal injuries.
It's important to note that while seat belts sometimes cause chest bruising and injuries, they are one the most effective ways to save lives and reduce injuries in crashes.
Arm and leg injuries
In an auto accident, your limbs might be bruised, scraped, sprained, or broken.
Treatment following an auto accident
Please note that some injuries take longer for symptoms to appear. So if you're in an auto accident, it is best to seek medical treatment immediately if you feel any discomfort.
However, if you choose not to seek medical treatment, follow up with a healthcare provider if you develop the following symptoms in the next days, weeks, or months:
Neck pain or stiffness
Fatigue
Tingling or numbness in the limbs
Dizziness
Blurred vision
Ringing in the ears
Difficulty concentrating
Memory problems
Depression
How does coordination of benefits apply?
In the world of health insurance, coordination of benefits determines which insurance company will pay first (the primary payer) and which pays second (the secondary payer). And if you're injured in an auto accident, it's likely your auto insurance carrier (or the carrier of the at-fault driver) is the primary payer and Medicare is secondary.
In this case, your car insurance company will pay any medical bills first and then Medicare will pay its share of covered services. You would then pay the remainder on any services not covered by Medicare and/or your coinsurance or deductible, if applicable.
Medicare coverage of injuries occurring from auto accidents
Medicare will cover most of a person's medical expenses that result from an auto accident that the auto insurance company doesn't cover. Here's how the coverage typically works.
Medicare Part B (medical insurance)
If a first responder suspects serious injury, you may be transported by ambulance to the hospital. Medicare Part B covers the allowable charges for emergency ambulance transportation to the closest appropriate facility. Medicare Part B will also pay allowable charges for emergency room treatment, including x-rays or diagnostic tests, IV medications, or injectable prescription drugs.
Related reading: Medicare Ambulance Coverage
Medicare Part B will also cover outpatient physical, occupational, and speech-language therapy for car accident injuries. As with most types of health insurance, there may be a cap for these services. Part B also helps pay for durable medical equipment (DME) needed to treat your injuries, including arm, leg, back, and neck braces.
Medicare Part B generally covers outpatient mental health care, including visits with a psychiatrist, psychologist, or social worker following an auto accident.
Please note that Medicare only covers chiropractic care if used to treat chronic low back pain or correct a subluxation of the spine following a car accident. In addition, Medicare does not cover X-rays ordered by a chiropractor, massage therapy, or acupuncture.
While Medicare Part B may cover the preceding charges, you are responsible for 20% coinsurance as well as your Medicare Part B deductible if it has not been met.
Medicare Part A (hospital insurance)
Medicare Part A generally covers allowable charges for hospital inpatient care, including medications, if required following your auto accident. This may also include inpatient cosmetic surgery needed to correct a defect caused by car accident injuries.
You will be responsible for your Part A deductible and co-insurance amounts.
Medicare Part D (prescription drug plans)
Your Medicare Part D plan will cover self-administered medications given in the ER or urgent care facility and medications you take at home, such as prescription pain relievers, muscle relaxers, and antibiotics.
You will be responsible for your Medicare Part D plan's deductible, copayment, or coinsurance.
Does Medicare Advantage cover auto accidents?
Medicare Part C, more commonly known as Medicare Advantage, includes your Parts A and B benefits in a single plan that resembles the health insurance you likely had through an employer at some point.
All Medicare Advantage plans must provide the same benefits you get with Original Medicare. They are not limited to that coverage, though, and most (99%) provide additional benefits as well – like chiropractic services and acupuncture. Check with your plan provider or Summary of Benefits and Coverage for details.
What about Medigap?
Medicare Supplement Insurance, more commonly known as Medigap, doesn't provide additional benefits to Original Medicare. Instead, it helps pay your out-of-pocket costs. How much it covers depends on the plan you choose. But, at a minimum, every Medigap plan pays your Part A coinsurance and at least half of your Part B coinsurance (most cover it at 100%).
It's important to know that Original Medicare does not have an out-of-pocket maximum. Only Medicare Advantage plans (and some Medigap policies) have an annual out-of-pocket maximum. Take this into consideration when you choose a Medicare plan.
Our Find a Plan tool makes it easy to compare Medicare plan costs and benefits. Just enter your zip code to start reviewing Medicare plans in your area. Or, call us toll-free at 888-992-0738 and one of our licensed agents will answer your questions and help you determine the right Medicare coverage for your unique needs.
Additional resources
Find a Medicare Plan in your area
It's FREE with no obligation
Speak with a Licensed Insurance Agent
M-F 9:00am-9:00pm | Sat 9:00am-3:00pm EST