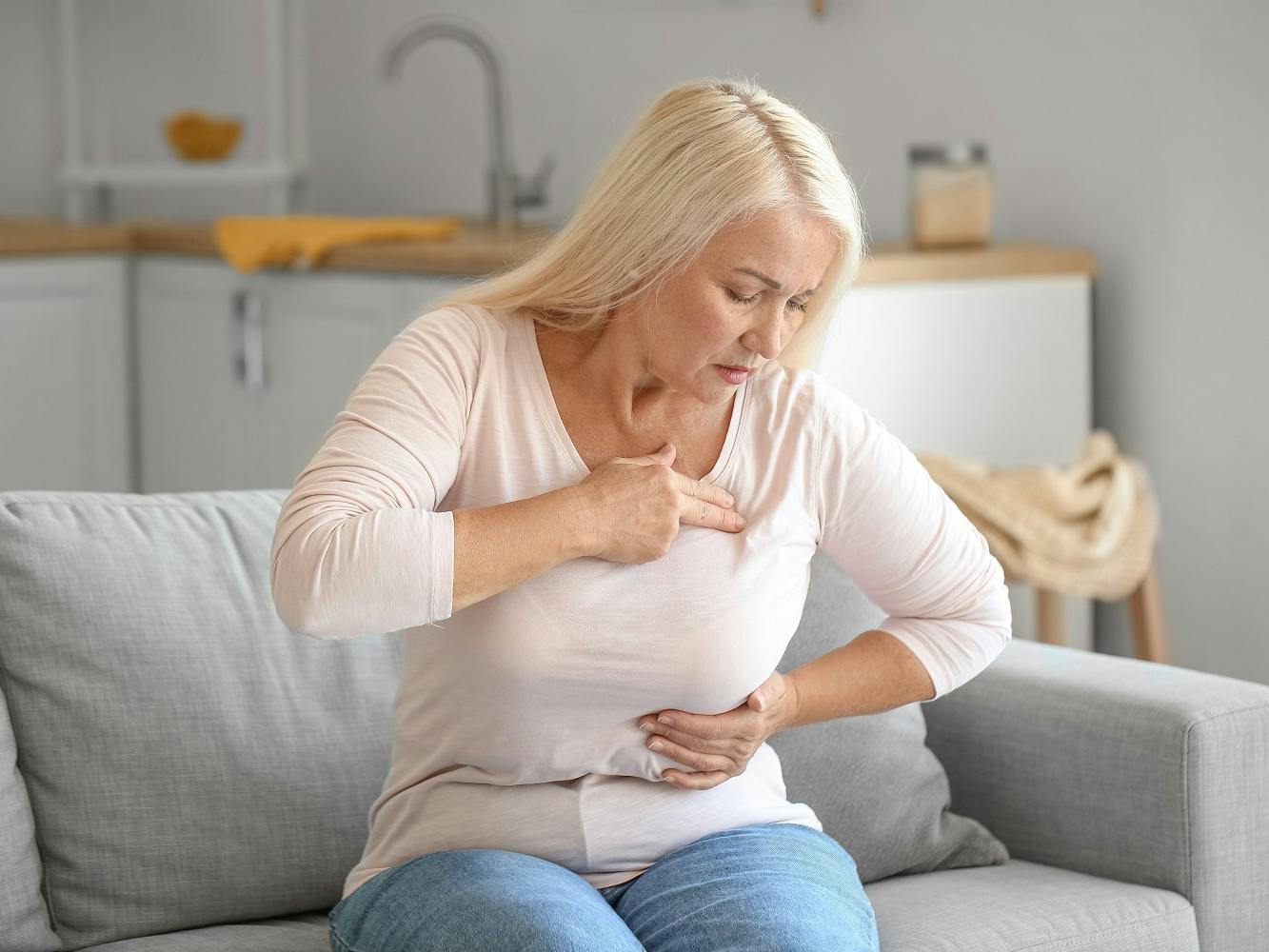 Your doctor may recommend breast reduction surgery to treat a medical condition. Whether Medicare pays for it depends on a variety of factors.
Large breasts can cause physical symptoms like chronic back pain, prevent people from performing routine physical activities, and impact someone's physical and mental health and self-image. That's why some patients choose to get breast reduction surgery, an operation designed to reduce breast size to relieve and improve health issues.
Breast reduction surgery can cost thousands of dollars without insurance. Prices vary depending on the location, surgeon, tests and other services required, after-care and prescriptions, and other factors. If your provider recommends breast reduction surgery, knowing more about the surgery itself and whether it's covered by Medicare can help give you peace of mind.
What is breast reduction surgery?
Breast reduction surgery, also known as reduction mammaplasty, removes fat, breast tissue, and skin from the breasts, therefore reducing their size. Those with large breasts may experience eased discomfort and improved appearance. It can also help improve self-image and the ability to take part in certain activities.
The method to reduce breast size can vary but can include surgery through incisions and/or liposuction to remove excess fat in the breasts. Surgery can take two to four hours to complete and is often done on an outpatient basis.
A successful surgery can help relieve pain in the upper back, neck, and shoulders, and increase the ability to participate in physical activities. Results will show right away, but it may take months for swelling to go down completely and scars to fade.
Who may need breast reduction surgery?
Breast reduction surgery is often meant for patients with large breasts that cause chronic back, neck, and shoulder pain, chronic rash or skin irritation, nerve pain, shoulder grooves from bra straps, trouble fitting into bras and clothing, poor self-image, and/or the inability to participate in some activities.
It can also be recommended to patients who have had a mastectomy for breast cancer as a way to reconstruct the breast(s) and/or improve symmetry.
Breast reduction surgery is not recommended for people who smoke, are very obese, or don't want scars on the breasts. It's recommended to postpone surgery if you're planning to have children or losing weight.
Medicare coverage for breast reduction surgery
Whether or not Medicare will cover breast reduction surgery depends on why you're getting the surgery.
Typically, Medicare does not cover cosmetic procedures or plastic surgery (except for certain circumstances), so if you're electing to get the surgery to improve your overall appearance or because you're unhappy with the size of your breasts, the surgery will not be covered.
However, breast reduction is generally not considered cosmetic surgery when ordered by your doctor to treat a condition like neck pain. Medicare will likely cover breast reduction, including breast reconstruction after a mastectomy for breast cancer (if you choose reconstructive surgery) or if you have pain caused by a large chest.
If you're admitted as an inpatient, the surgery will be covered by Medicare Part A (hospital insurance). If it's done as outpatient surgery, it will be covered by Medicare Part B (medical insurance). Additional services like visits to your doctor, lab work, imaging, and others would also be covered by Part B.
In order for the surgery to be covered, it must be considered medically necessary, and you must meet additional requirements. For example, if you are getting the surgery after a mastectomy, your provider must certify you're having the surgery because of the mastectomy.
Or, if you're getting the surgery for pain, your doctor must verify that the surgery is necessary to treat your pain, nonsurgical procedures have not worked for you, and your symptoms have lasted at least six months.
You will also need to get your breast reduction surgery at a facility that accepts Medicare.
Note that Medicare will likely not cover the removal of more breast tissue than clinically necessary to provide symptom relief, so it may not achieve a desired cosmetic effect. How much is covered depends on each individual person.
Medicare Advantage plans (Part C) must provide at least the same coverage as Original Medicare, so your plan will cover breast reduction surgery after a mastectomy or if you meet other criteria. However, make sure the plastic surgeon and facility are in your plan's network; otherwise, it may not be covered or you may owe more out-of-pocket costs, like higher co-pays for going out of network.
Any medications your provider may prescribe for pain or symptom relief may be covered by your Part D prescription drug coverage.
If you have Medicaid coverage, breast reduction surgery may be covered in some cases, such as to the unaffected breast if the other breast lacks or has lost tissue due to a genetic condition, accident, or cancer treatment. Medicaid breast reduction criteria for coverage varies by state, so check with your state program to learn more.
How much does breast reduction surgery cost?
How much you'll pay out-of-pocket depends on the type of Medicare plan you have and the facility where you have surgery, but as long as the surgery is medically necessary and you meet other criteria, you'll have coverage.
If you have Original Medicare and are admitted as an inpatient for your surgery, you'll be responsible for the Part A deductible ($1,600 in 2023). You must pay this amount before Medicare coverage kicks in. Then, until you reach your 60th day in the hospital, you won't have any co-pay or co-insurance costs.
If your procedure is done as an outpatient, you would first owe the Part B deductible ($226 in 2023). Then, you'd be responsible for 20% of the Medicare-approved amount for any services or procedures.
If you have a Part C plan, your costs will differ depending on your plan. You may have a deductible, co-pays, and/or co-insurance. Talk to your plan about costs and coverage.
For people who are dual eligible, meaning they have both Medicare and Medicaid, Medicaid may help pay for the deductible and co-insurance costs (depending on the level of Medicaid they receive). Medicare would pay for all covered expenses first, and Medicaid would pay the other remaining costs.
A Medigap plan (Medicare Supplement Insurance) may also help cover the costs of breast reduction surgery, including the Part A deductible and certain co-pays or co-insurance (depending on the plan).
You can compare Medicare plans, including Advantage, Part D, and Medigap, quickly and easily with our Find a Plan tool. Just enter your zip code to get started. Or, call us toll-free at 888-992-0738 and one of our licensed insurance agents will answer your Medicare questions and help you find the right coverage for your unique needs.
On the other hand, if you choose to get cosmetic breast reduction surgery and it is not covered, expect to pay an average of about $6,000 out-of-pocket.
Additional resources
Find a Medicare Plan in your area
It's FREE with no obligation
Speak with a Licensed Insurance Agent
M-F 8:00am-10:00pm | Sat 9:00am-6:00pm EST