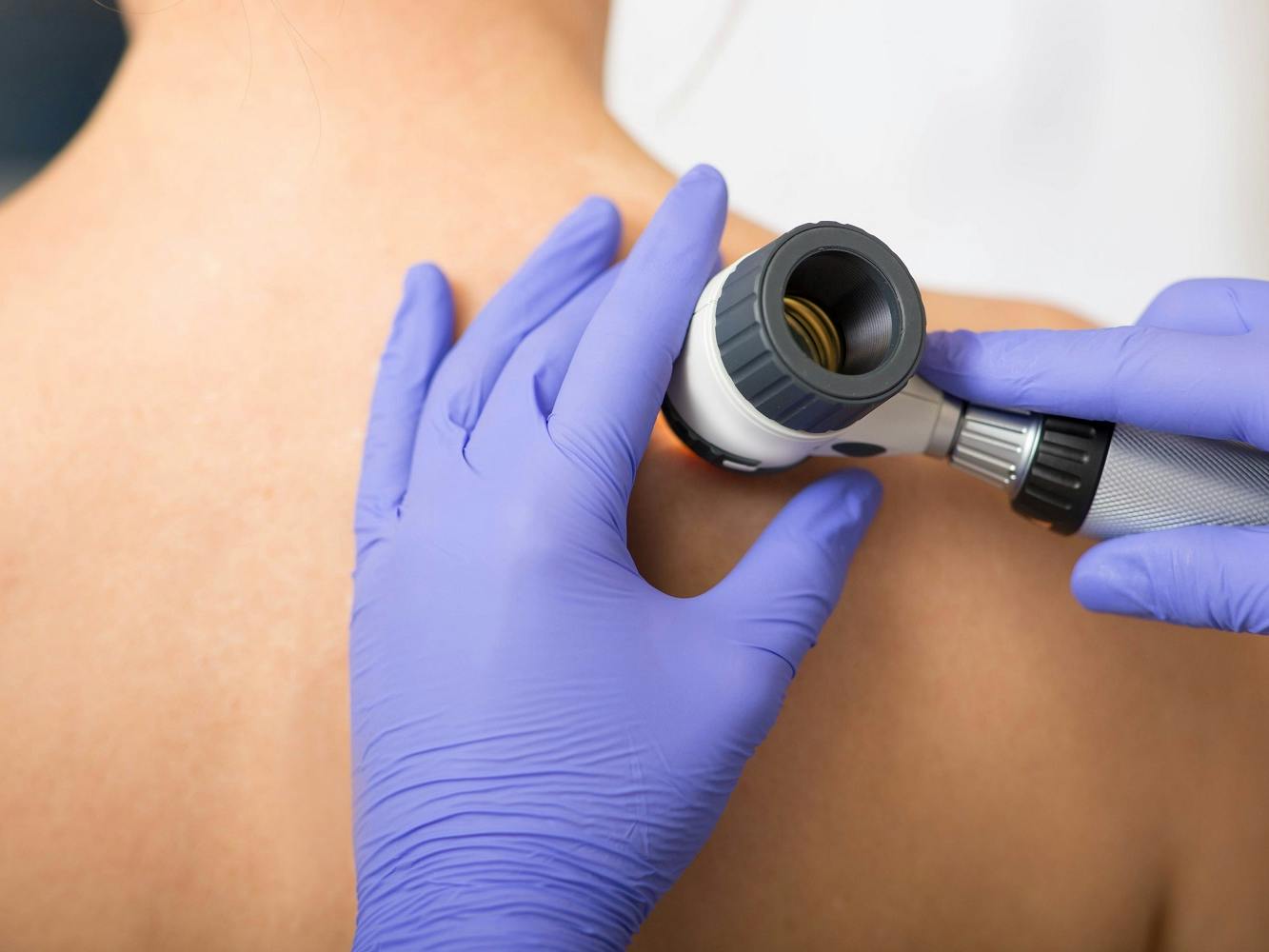 Skincare and healthcare are often intertwined, from unexplained rashes to that worrisome mole. But does Medicaid cover dermatology?
There are two types of Medicaid benefits: Mandatory and Optional.
Because most of the funding for Medicaid programs comes from the federal government, accepting those tax dollars comes with some guidelines. In the case of Medicaid, that includes mandatory benefits that every state must provide for Medicaid enrollees.
Optional benefits are those that the state can elect to include. Dermatology is not a mandatory benefit, so whether Medicaid coverage includes it comes down to where you live.
When does Medicaid cover dermatology?
Dermatology is an important part of detecting skin conditions, both severe and cosmetic. Even if your state Medicaid program covers dermatology, you will most likely need a referral from your primary care physician stating that treatment from a dermatologist is medically necessary.
Medicaid is much less likely to cover conditions such as simple acne, because it is not considered medically necessary to treat. However, more serious conditions, such as eczema, psoriasis, skin cancer, or certain types of birth marks, may be eligible for coverage because treatment is usually a necessity.
If your state does cover dermatology services, you still need to see a dermatologist that accepts Medicaid. Otherwise, you risk being charged more or even not getting the coverage you need.
How do I find a dermatologist who takes Medicaid?
The best way to find out if your state covers dermatology is to contact your state Medicaid program. They will be able to let you know if dermatology is a covered benefit and answer any other coverage questions you may have. Some state programs have a search that allows you to find doctors in your area that accept Medicaid, including specialists such as dermatologists.
Does Medicare cover dermatology?
Much like Medicaid, Medicare typically covers healthcare services that are considered medically necessary. So, in this case, coverage would also depend on whether the dermatology services are considered cosmetic or a matter of medical necessity. Removing a cancerous growth would most likely be covered, but having a healthy mole removed for cosmetic purposes would most likely not be covered.
Generally, a dermatology appointment for a medically necessary outpatient checkup or procedure will be covered by Medicare Part B, which also covers a full-body skin exam to detect skin cancer and other skin conditions.
You pay 20% of the Medicare-approved cost for the appointment. If you have a Medicare Supplement Insurance plan (Medigap), it may cover part or all of any coinsurance or copay. Remember that a Medigap plan only covers the same services as Original Medicare (Part A and Part B), so if Medicare is not covering the services, Medigap cannot step in to help.
If you have a Medicare Advantage plan (Part C), you might have dermatology services included in your benefits. Advantage plans are legally required to have the same level of coverage as Original Medicare, but usually include multiple additional benefits.
Part C plans are sold by private insurers, so cost and coverage options vary; if you want your Medicare Advantage plan to include dermatology coverage, you need to make sure it's a part of the specific plan you choose.
Do Dual Eligible Special Needs Plans cover dermatology?
Some Medicaid beneficiaries also qualify for Medicare, which is known as dual eligibility. If you're eligible for both Medicare and Medicaid, you may be able to enroll in a type of Medicare Advantage plan called a Dual Eligible Special Needs Plan (D-SNP).
These are plans designed specifically for those who qualify for both Medicaid and Medicare. Much like other Advantage plans, they often include benefits not offered by Medicaid or Medicare. Depending on the plan, additional benefits can include dermatology services or even over-the-counter dermatology products such as creams or other medications.
Requirements for dual eligibility depend on the state you live in, so the best way to find out if you qualify for Medicaid is to contact your state Medicaid program. And the best way to learn more about your Medicare plan options is to call us toll-free at 888-992-0738. One of our licensed Medicare agents will answer your questions and help you understand your coverage options.
Additional resources
Find a Medicare Plan in your area
It's FREE with no obligation
Speak with a Licensed Insurance Agent
M-F 9:00am-9:00pm | Sat 9:00am-3:00pm EST