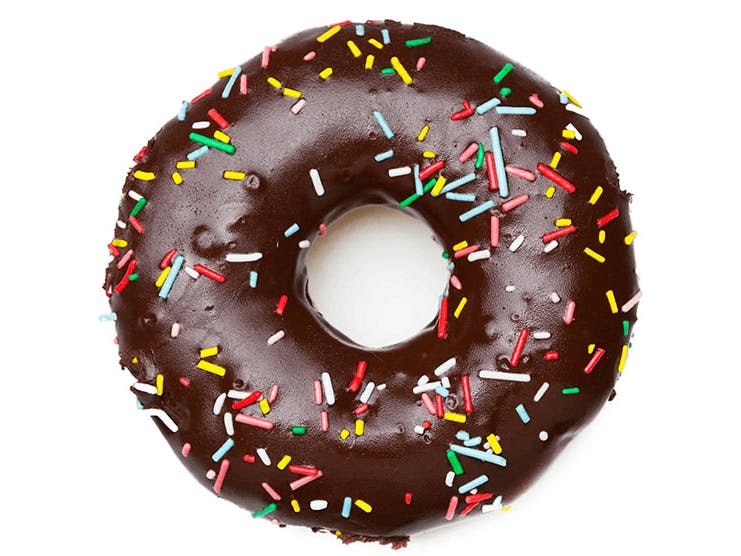 Your out-of-pocket prescription drug costs while in the donut hole are the same as before entering the coverage gap - around 25% of your plan's cost for covered medications.
The Medicare Part D coverage gap – better known as the donut hole – may be the most misunderstood part of the Medicare program. Most of this comes down to people not realizing what "closing the donut hole" actually meant.
If you didn't know how Part D worked before the Affordable Care Act (ACA) passed, then you likely thought "closing the donut hole" meant the end of the coverage gap phase. Instead, it refers to how cost-sharing works while in the coverage gap. Let's dive in.
What Is Medicare Part D?
Original Medicare includes two parts.
Medicare Part A is sometimes called hospital insurance, because it covers inpatient services received in a hospital or skilled nursing facility (SNF). Part A also helps pay for hospice care.
Medicare Part B is sometimes called medical insurance, because it helps pay for outpatient services like doctor visits, mental health care, durable medical equipment, and lab work.
You will notice that neither of those include prescription drug coverage. This is because Original Medicare does not cover prescription medications (with the exception of certain drugs that are provided in a medical setting, such as injections).
Enter Medicare Part D, which is the result of the Medicare Modernization Act of 2003. This legislation sought to reduce healthcare and prescription drug costs for America's seniors and is why we have Medicare Part D today.
Beneficiaries have two options when it comes to Medicare prescription drug coverage:
You may join a standalone Medicare Part D prescription drug plan (PDP) if you have either Original Medicare or a Medicare Part C plan (more commonly known as Medicare Advantage) that doesn't cover prescriptions
You may enroll in a Medicare Advantage Prescription Drug plan (MA-PD)
Please note that you cannot have both an MA-PD and a standalone Part D plan.
Private insurance companies sell both standalone and Medicare Advantage Prescription Drug plans. That means that coverage and costs vary according to the plan and provider you choose.
How Does Medicare Part D Work?
Whether your prescription drug coverage is through an MA-PD or a standalone Part D plan, there are four coverage phases:
During the Deductible Phase, you are responsible for 100 percent of your prescription drug costs. In 2023, the maximum Part D deductible is $505, although some plans set a lower deductible. Review your plan's information to determine your yearly Part D deductible.
In the Initial Coverage Phase, you pay 25 percent of the cost for covered prescription medications. Your Part D plan pays the remaining 75 percent. Check your PDP's drug formulary to determine whether it includes your prescriptions.
You continue paying 25 percent of costs in the Coverage Gap Phase. But now your plan's share drops to 5 percent for brand-name drugs with the manufacturer picking up the remaining 70 percent of the cost. For generic medications, you still pay 25 percent with Medicare covering the 75 percent your Part D plan paid during the initial coverage stage.
The final stage is Catastrophic Coverage, which you reach when your total out-of-pocket spending equals $7,400 in 2023. Few Medicare beneficiaries ever reach this stage. If you do, though, expect your Part D coinsurance or copayment for covered prescriptions to be either 5 percent or $3.95 for generic drugs or $9.85 for name brand drugs, whichever amount is higher.
If you qualify for Extra Help, you will never enter the coverage gap phase.
Why Is There Still a Coverage Gap Phase?
So, the big question many Medicare beneficiaries have is, why is there still a coverage gap phase if the donut hole closed in 2020?
It's important to note that, until ACA passed, Medicare beneficiaries were responsible for 100 percent of their prescription drug costs once they reached the coverage gap. The Affordable Care Act included provisions that, over time, reduced beneficiaries' out-of-pocket costs to the same 25 percent they paid during the initial coverage phase. At the same time, it shifted the Part D providers' costs to either Medicare (for generic drugs) or the drug manufacturer (for brand-name drugs).
Understanding this cost-sharing model is vital to understanding how you leave the coverage gap to enter catastrophic coverage.
Cost-Sharing While in the Coverage Gap Phase
You enter the coverage gap once you and your plan spend a combined total of $4,660. (The majority of Part D beneficiaries never reach this phase.) However, you only leave it when your total out-of-pocket spending – not including what your plan pays – totals $7,400.
This is what's included in your Medicare Part D total out-of-pocket:
100 percent of the amount you spend on covered prescriptions, including your copays and dispensing fees
The 70 percent drug manufacturer discount for brand-name drugs
So, when you're calculating costs to leave the donut hole to enter catastrophic coverage, it looks like this:
You pick up a prescription for a brand-name drug that costs $60, plus a dispensing fee of $2, bringing the total to $62. Your share is $15.50 ($62 x 0.25). The drug manufacturer's share is $42 ($60 x 0.70), since they aren't responsible for any portion of the dispensing fee. That means that $57.50 counts toward getting you out of the coverage gap instead of your actual out-of-pocket of $15.50.
For generic drugs, though, only your 25 percent goes toward your total cost. If you have a generic prescription that costs $20 and has a dispensing fee of $2, your out-of-pocket would be $5.50 ($22 x 0.25).
Are Your Part D Costs the Same in the Coverage Gap?
This one doesn't have a simple answer. It all depends on the type of Part D plan you have. Although 25 percent is the standard copay until you reach catastrophic coverage, some Medicare drug plans include coverage while you're in the donut hole that lowers your cost. This may be true for both generic and brand-name drugs. The only way to know for sure is to talk to your plan provider.
If you thought your plan provided a discount while in the coverage gap but you haven't seen it yet, review the Explanation of Benefits (EOB). You should get this statement monthly (assuming you filled a prescription in the previous month). Always review it for errors and contact your plan if you notice any discrepancies.
Find more information on Medicare.gov here. Or, you can call 1-800-MEDICARE (633-4227) or TTY 1-877-486-2048.
What Costs Don't Count Toward the Coverage Gap?
Not all of your out-of-pocket costs count toward the coverage gap or for getting you out of it. Exclude the following items:
Monthly Medicare premiums
Over-the-counter medications
Prescription medications that aren't in the drug formulary – even if your plan granted an exception
Prescriptions filled by an out-of-network pharmacy
Costs covered by a secondary insurance plan
Drugs that Medicare doesn't cover
Again, it's always best to take any coverage questions directly to your Part D plan provider.
Compare Your Medicare Plan Options
It's easy to find the best Medicare plan for you with our Find a Plan tool. Just enter your zip code to compare Medicare Supplement, Part D, and Advantage plans in your area.
Find a Medicare Plan in your area
It's FREE with no obligation
Speak with a Licensed Insurance Agent
M-F 9:00am-9:00pm | Sat 9:00am-3:00pm EST