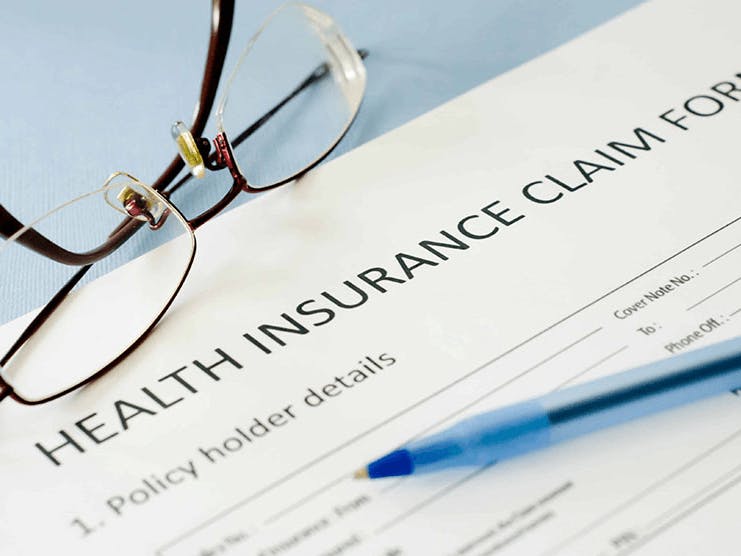 Although you'll rarely need to (if ever), you can submit claims directly to Medicare.
Yes, you can submit a claim directly to Medicare. There are varying conditions under which this will be necessary, but submitting a Medicare claim is an issue that most people never have to deal with. Usually, Medicare providers will submit the claim for you, but we'll go through the situations in which you may be required to submit a claim, how you can submit a claim, and other details that you should know if you find yourself in this situation.
Why Would I Need to Submit a Claim?
The basic rationale behind submitting a claim on your own is that your physician is unable to submit it to your health insurance for some reason. This can happen if your healthcare provider doesn't accept Medicare assignment, even when considering covered services. This doesn't necessarily mean you will have to submit the claim on your own, but it does make it possible.
When you submit a claim, you are basically just requesting that Medicare pay your health care fees. If you are covered by Medicare, then they will pay; it's just a matter of making sure that you submit the claim correctly and promptly.
What Does it Mean When a Doctor Doesn't Accept Medicare Assignment?
When we say that a doctor doesn't accept Medicare assignment, this means that they don't agree to Medicare's payment terms and aren't part of the Medicare program. Most doctors will agree to the full list of Medicare reimbursement amounts, known as a "fee schedule", but some will not. These doctors will charge a rate higher than what Medicare agrees to pay, and some of this may end up being paid by you, out-of-pocket.
These additional fees are known as excess charges. Notably, some Medigap plans will pay your excess charges for Part B, but otherwise you will have to pay them out-of-pocket. For this reason, it's important to know beforehand if your doctor accepts Medicare assignment. They should be able to tell you if you ask.
What Does This Have to do with Submitting a Claim?
Only doctors who don't accept Medicare assignment will require you to submit a claim to Medicare. Not all doctors who fall into this category will do this: most of them will submit the claim on their own. However, some doctors may send the bill directly to you or may notify you that they aren't able to file the claim on their own.
Whenever this happens, make sure that you inquire with your doctor's office about them filing the claim directly to Medicare. In some cases, it may simply be a mixup in the system, which they will be happy to correct.
Do this as quickly as you can, since submitting a claim to Medicare is a time-sensitive process. Only go forward with submitting a claim to Medicare if your doctor definitively tells you that they will not submit the claim and that you must do it on your own. You should also proceed if you're simply running out of time: all claims must be submitted within twelve months of the services rendered.
Will I Ever Have to Submit a Claim for a Doctor Who Accepts Assignment?
No, if your doctor accepts Medicare assignment, they will never require you to submit a claim to Medicare on your own. These doctors will always be able to submit claims directly to Medicare. If you know that your doctor accepts assignment and they still sent you a bill directly, or told you that you have to submit a claim on your own, get in touch immediately, since this is most likely a mistake.
You will still have other out-of-pocket costs associated with doctors who accept assignment, such as your coinsurance or copayment, but you should not receive a bill for the medical services directly.
When Do I Need to Submit a Claim?
When you submit a claim, it means that you are requesting that Medicare pay a specific fee that you have incurred. Doctors usually do this for you: they will send a claim to Medicare requesting payment, along with a lot of details about the procedures that you had done and how much they are charging.
These details usually come in the form of a document known as an explanation of benefits, which you may receive if you need to file the claim on your own. Most of it is coded and difficult to understand, so don't be alarmed if you aren't sure what it means. It essentially functions as an itemized bill.
How do I Know if I Need to File a Claim?
You can check up on your claims by checking your Medicare Summary Notice (MSN) or logging into MyMedicare at mymedicare.gov. This will notify you about all services or supplies (including durable medical equipment) that your doctor has billed for during the past few months. If you don't see the services on that list, this means that the claim has not yet been submitted.
As soon as you notice this, reach out to your doctor to see why they haven't submitted a claim. If they notify you that they can't or won't submit the claim, or if it's near the twelve-month time limit, you should submit the claim yourself with the supporting documentation.
So, How Do I Submit a Claim to Medicare?
Submitting a claim to Medicare is fairly easy. You will need to fill out a claim form, known as the Payment Request for Medical Payment, or CMS-1490S, which you can find a link to at medicare.gov. This form must be submitted along with other documentation like your bill or explanation of benefits, and after that, it will work exactly like a normal insurance claim.
These forms are submitted to CMS (Centers for Medicare & Medicaid Services.) You may have additional questions regarding the specific documentation you need or regarding the status of your claim, so that is who you should reach out to.
What Parts of Medicare Does This Apply To?
Most often, submitting a claim will be something you have to do for services related to Original Medicare. This refers to Medicare Part B and Part A.
Part C plans, also known as Medicare Advantage plans, will almost never require you to submit a claim due to the way that they are structured. Part D prescription drug plans are the same way. This is because Part D and Part C plans are private, so the claim will have to go from the provider to the private insurance company, not to Medicare.
What Happens Once My Claim is Submitted?
After your claim has been submitted, it's just a matter of waiting for Medicare to pay it. They will notify you if you have exceeded the time limit, or of any other documentation or information is needed. Most of the time, submitting a claim will be a fairly straightforward process.
Due to the confusing documentation involved, as well as the rarity of the process, submitting a claim to Medicare can seem overwhelming. However, it's a simple process overall, and most people don't have to deal with it at any stage. Both Medicare and your doctor's office should be available to help you along the way, and the main thing to remember is to stay on top of your claim and make sure it is submitted within one calendar year.
Find a Medicare Plan in your area
It's FREE with no obligation
Speak with a Licensed Insurance Agent
M-F 9:00am-9:00pm | Sat 9:00am-3:00pm EST