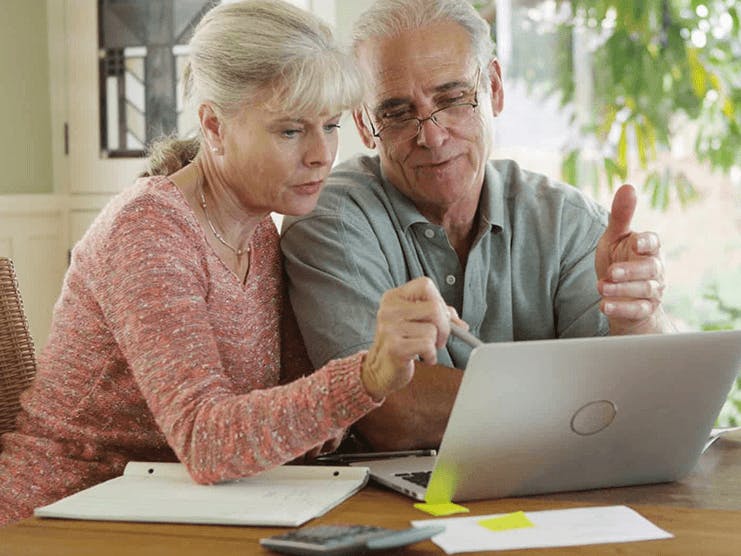 If you need help paying your Medicare costs, there are numerous state and federal programs available.
Although Medicare offers very affordable health insurance to those who apply, you do still have to pay monthly premiums. These tend to vary, from nothing at all for most people who receive Part A hospital insurance to an income-adjusted monthly payment for high earners covered under Part D. If you need additional assistance covering your monthly Medicare premiums, there are many options for you to look at. Here, we'll go over everything you need to know to start getting help covering your monthly payments.
How Do Medicare Premiums Work?
Medicare premiums can vary quite a lot. Medicare is divided into Parts A through D, and each part will have its' own premiums and payment rules. As a general summary:
Medicare Part A premiums aren't paid at all by most people. If you haven't paid the Medicare tax for a long enough period of time, Part A premiums can be as high as $506 per month. For more information, see Medicare.gov.
Medicare Part B premiums start at $164.90 per month. However, around 5% pay an additional fee due to being what Medicare calls a "high earner". Known as the Income-Related Monthly Adjustment Amount (IRMAA), it only applies to people whose yearly modified adjusted gross income exceeds $97,000 ($194,000 if you're married and file a joint tax return). For more information, see here.
Medicare Part C, more commonly known as Medicare Advantage, is offered by private insurance companies. For this reason, the premiums will vary depending on your plan, your location, and many other factors.
Medicare Part D is also offered by private insurance companies. High earners who owe IRMAA may have an additional income-adjusted amount that you pay to the federal government. See here for more information.
As you can see, Medicare premiums may vary considerably. Because of this, your options for additional help will vary as well.
Medicare Savings Programs (MSP)
There are many types of Medicare Savings Programs, and they are a common and versatile way to get financial assistance for your health care if you have a limited income. Medicare Savings Programs are mostly offered at the state level, so they are allocated in a similar way to Medicaid, by the Center for Medicare and Medicaid Services (CMS). These assistance programs are based on specific income limits and will apply to different people and cover a variety of Medicare costs, including Medicare deductibles and coinsurance payments.
Understanding Income and Asset Limits
Before we get into the details of these savings programs, it's important to understand income and asset limits. Like many assistance programs, you won't be able to qualify for some of these programs if your monthly income is too high. However, you may also not qualify due to having certain assets.
For the purpose of these programs, assets essentially include money in savings or checking accounts, as well as stocks and bonds. Things like houses and cars won't count towards your asset limits. Social Security benefits will usually count. Some plans give an additional allowance, usually $1,500, for burial expenses and burial plots. Some states vary in their asset limits, and your income limit can also be higher if you're still working. Limits will vary for individuals and married couples. However, the following information is true for the vast majority of states. In general, limits tend to be higher for Alaska and Hawaii.
Qualified Medicare Beneficiary (QMB) Program: Comprehensive Financial Assistance
QMB programs help you pay for Part A and Part B premiums, as well as deductibles, coinsurance, and copayments. If you are part of a QMB program, then providers won't be allowed to bill you for anything that Medicare covers, aside from commercial prescription drugs, which have a price limit imposed. When you're part of a QMB program, you receive a special card that you can show to providers that will ensure that they don't bill you directly for any of your care which should be covered by Medicare.
To be eligible for a QMB, the following monthly income limits apply:
Individual: $1,153
Married: $1,546
As well as the following resource limits:
Individual: $8,400
Married: $12,600
Overall, the QMB provides a lot of assistance if you are able to qualify.
Specified Low-Income Medicare Beneficiary (SLMB) Program: Help with Part B Premiums
SLMB is a state-level program that pays for Part B premiums. In order to apply, you have to be covered under Part A and have the relevant income requirements. The SLMB program only pays for Part B premiums.
The income limits for the SLMB program are:
Individual: $1,379
Married: $1,851
Additionally, the following resource limits apply:
Individual: $8,400
Married: $12,600
Although the SLMB program is more limited, it covers many people and is useful to look into if you need help with Part B premiums.
Qualifying Individual (QI) Program: More Help with Part B Premiums
QI is another state program that only helps with Part b premiums. QI is unique in that it functions on a first-come, first-serve basis. Priority is also given to those who received QI help during previous years. If you qualify for Medicaid, you won't be able to get QI help in addition to it.
The monthly income limits for the QI program are:
Individual: $1,549
Married: $2,080
And the resource limits are:
Individual: $8,400
Married: $12,600
Qualified Disabled and Working Individuals (QDWI) Program: Help with Part A Premiums
The QDWI program provides financial help to qualifying individuals, but only for Part A Medicare plans. Most people receive Part A premium-free, but for those who have to pay the monthly premiums, additional help is very sought after, as the premiums are quite expensive.
The eligibility criteria for QDWI vary a bit more. In order to qualify, you need to fulfill any of the following:
You're working, under 65, and disabled
You lost premium-free Part A status when you returned to work
You don't get any state-funded medical assistance
You meet the relevant income and resource requirements for your state
For this program, the monthly income limits are:
Individual: $4,615
Married: $6,189
The resource limits are:
Individual: $4,000
Married: $6,000
As you can see, the income limits are a bit higher for this program. That's because Part A premiums are much higher than other parts of Medicare, so it's easier to need extra assistance, even with a higher income.
How Do I Apply for Medicare Savings Programs?
Because Medicare Savings Programs are run at the state level, you have to contact your state's Medicaid program to apply. This can be done here. Because the requirements and eligibility can vary somewhat from state to state, you'll be able to walk through the process in more detail once you get in contact with the relevant people.
State Pharmaceutical Assistance Programs (SPAPs)
There are additional types of programs that can help pay premiums in addition to those listed above. One of these, which functions at the state level, is State Pharmaceutical Assistance Programs. These programs help you pay only for Part D plans, which are private HMO or PPO plans that cover prescription drug costs for Medicare beneficiaries.
The exact coverage that these plans offer can vary. Some plans will cover your fees in the coverage gap that Plan D plans have. They can also pay for your Part D premiums, deductibles, and prescription drug copays.
Eligibility for enrollment in these plans can vary a lot, so it's important to look at the options for your plan. You can find a list of SPAPs for each state here. Many plans have specific requirements, like certain medical conditions or financial requirements in order to apply. Application and enrollment will also vary for each SPAP, so you'll have to investigate the details individually.
Extra Help for Part D
Extra Help, also known as the Low-Income Subsidy, is a program that can provide you with financial assistance for prescription drug plans. These plans only provide help with Part D. Benefits vary but will be in the ballpark of $5,000 per year for most who are eligible.
The annual income limit for Extra Help is:
Individual: $20,385 (per year)
Married: $27,465 (per year)
In addition to this, the resource limits are as follows:
Individual: $15,510
Married: $30,950
In order to apply for Extra Help, you need to fill out a form called the Application for Extra Help with Medicare Prescription Drug Plan Costs (Form SSA-1020). You can get this form by calling Social Security, or by going to your local Social Security office. Once you fill this form out, Social Security will contact you with more information about how to receive your benefits.
You can find more comprehensive information about Extra Help here.
Programs of All-Inclusive Care for the Elderly (PACE)
PACE programs are unique in that they involve coordinated care that is tailored to you. The goal of PACE is to offer all-inclusive care to eligible patients without requiring them to check in to a nursing home or other long-term care facility. Instead, you'll be able to receive care in your own home, or as an outpatient.
PACE offers care that is coordinated and tailored to your specific case. This is why it's known as "all-inclusive" care -- it's intended to take care of all of your medical needs. One restriction with PACE is that you may have to use a PACE-approved doctor for your care.
In order to qualify for pace, you have to be 55 or older, live in the PACE organization service area, need a level of care consistent with a nursing home, and be able to live safely in the community with help from PACE.
If you join a PACE program, you'll be able to get prescription drug coverage outside of a Part D plan. PACE covers prescription drugs, emergency services, home care, physical therapy, and many other things. You can read more about the specific benefits provided here.
In order to apply to PACE, you'll have to contact your local Medicaid office. You can be eligible for PACE if you have either Medicaid, Medicare, or both.
Supplemental Security Income (SSI)
Supplemental Security Income refers to a wide variety of government and state benefit programs. While these don't directly relate to medical coverage much of the time, they can help free up your finances if you aren't able to receive additional Medicare resources for the moment.
In most states, if you qualify for an SSI program, you're automatically eligible for Medicaid. In addition to Medicaid, other forms of SSI include the Supplemental Nutritional Assistance Program, formerly known as "Food Stamps", as well as Temporary Assistance for Needy Families.
Eligibility for these programs will vary widely depending on what they are. However, many people who are eligible don't know it, so it's important to check. You can find more information here.
Final Thoughts on Assistance Programs
As you can see, there are many ways to get help paying Medicare premiums, as well as help that can free up your finances to pay for the premiums you can't get covered. Many of these programs are very specific or vary state by state, so it's important to make sure to look into what is available in your area. Many people don't know that they're eligible, and finding additional help can be a great way to lift that financial burden. Because there are so many options available, it's likely that you'll be able to find something to cover your needs.
Find a Medicare Plan in your area
It's FREE with no obligation
Speak with a Licensed Insurance Agent
M-F 9:00am-9:00pm | Sat 9:00am-3:00pm EST