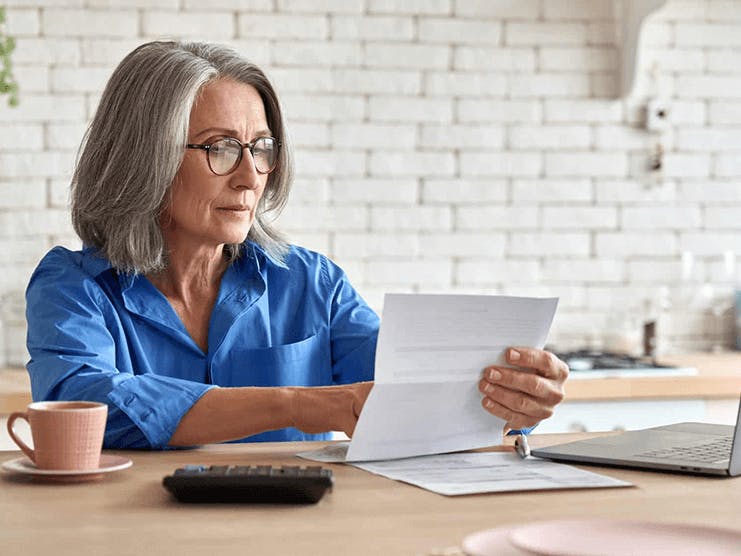 The best time to join a Medigap plan is when you have guaranteed issue rights, because your application won't go through medical underwriting.
While you may be able to purchase a Medicare Supplement policy, or Medigap, at any time, the best time is during your Medigap Open Enrollment Period (OEP). This is a 6-month period that automatically starts the month you are both enrolled in Medicare Part B and age 65 or older.
After this enrollment period ends, your options for purchasing a Medigap policy may be more limited, or it could cost more due to your current health or pre-existing conditions.
When is open enrollment for Medicare Supplement plans?
Medigap Open Enrollment begins automatically once you're enrolled in Medicare Part B and age 65 or older. It lasts for 6 months. For example, if you enroll in Part B and turn 65 in January, the best time to buy a Medigap policy is between January and June. This helps ensure you qualify for the policy and get the best rate because your application won't go through medical underwriting.
Medical underwriting involves answering a series of health-related questions about age, personal habits, and medical history. Depending on your answers, you may be denied a Medigap policy or have to pay a higher monthly premium. But during your Medigap OEP, your application doesn't go through this process. You'll never be denied coverage or charged a higher rate, even if you have pre-existing conditions.
If you delayed enrollment in Medicare Part B because you or a spouse was working, you're still eligible for the 6-month Medigap enrollment period once you do choose to sign up for Part B.
The most important thing to note is, when you're in your Open Enrollment Period, you're guaranteed the right to buy a Medigap policy.
Can I enroll in a Medicare Supplement plan if I'm not 65?
Federal law does not require insurance companies to sell Medigap policies to people under 65. So, even if you qualify for Medicare due to a disability, you may not be able to purchase a supplement policy. This is because the plan may consider your disability or serious health condition, compare it to the cost to insure you, and reject your application.
Some states do provide Medicare Supplement Open Enrollment Periods for people who are under 65. As with the OEP for those over 65, Medigap insurers in these states must offer policies even to those younger than 65. However, they may be able to charge a higher rate. Check with your state insurance department for more information or guidelines.
What are guaranteed issue rights?
Outside of your open enrollment period, there are other situations when insurance companies must offer you certain Medigap policies and they cannot deny you coverage. These are known as guaranteed issue rights. When you have a guaranteed issue right, Medigap insurers also can't charge you more because of health problems. In addition, they must cover all of your pre-existing health conditions.
Situations when you have guaranteed issue rights include:
You're in a Medicare Advantage plan and the plan leaves Medicare or stops providing care in your area, or you move out of the plan's service area.
You have Original Medicare and an employer group health plan, and that plan is ending.
You have Original Medicare and a Medicare SELECT policy and move out of that policy's service area.
You joined a Medicare Advantage Plan or Programs of All-Inclusive Care for the Elderly (PACE) when you were first eligible for Part A, and within the first year of joining, decide you want to switch to Original Medicare.
You dropped a Medigap policy to join a Medicare Advantage plan and want to switch back after less than one year.
Your Medigap insurance coverage ends through no fault of your own.
In most cases, you have to buy the supplement policy within 63 days of losing other coverage or leaving another plan.
If your situation has changed and you're unsure if you qualify for a Medigap policy, contact Medicare or the insurance company that sells the policy.
What is a free look period?
If you switch from one Medicare Supplement plan to another, you get 30 days to determine if you like the plan and want to keep it. Sometimes called the free look period, it starts when you get your new plan. If you decide you don't like it, you can switch back to your old plan without penalty.
Keep in mind that during this time, you'll have to pay the premiums for both your new plan and your old plan for 1 month.
Can I buy Medigap after open enrollment?
While you can buy Medigap after open enrollment, there are a few things to note.
You'll likely be subject to medical underwriting requirements, which means any current or pre-existing medical conditions may affect your eligibility and monthly premium.
You aren't guaranteed a policy. Some insurance companies may choose to deny your application based on current or pre-existing health conditions.
Even if your application is approved, you may be charged a higher premium.
Also keep in mind that in some cases, if you sign up for Medigap after Open Enrollment, the insurance companies can refuse to cover your out-of-pocket expenses for pre-existing conditions for up to 6 months, which is known as the pre-existing condition waiting period. After those 6 months you'll be covered, but you may have expenses related to those pre-existing conditions that you'll have to pay for yourself until then.
What is Medicare Supplement?
Medicare Supplement plans are a type of insurance sold by private insurance companies to cover some of your out-of-pocket Medicare costs. They got the name Medigap because they're said to help fill the "gaps" in Original Medicare.
When you have Original Medicare Part A (hospital insurance) and Part B (medical insurance), many of your healthcare services and supplies are covered. However, Medicare typically only pays around 80% of the pre-approved amount for these services (although Medicare pays 100% of the cost for some preventive screenings). The remaining 20% is your out-of-pocket cost. This can include:
Co-payments
Co-insurance
Deductibles
A Medigap policy helps cover those costs. Original Medicare pays its share of the Medicare-approved costs and your Supplement plan would typically pay the remainder. (How much and what it covers depends on which Medigap plan you choose.)
Typically, Medigap policies do not cover services that aren't provided by Original Medicare. One exception is medical care received while traveling outside of the U.S. Six Medigap plans – C, D, F, G, M, and N – provide this benefit.
Medicare supplement plans are guaranteed renewable each year, so the insurance company can't cancel your policy as long as you pay the premium.
Medicare Supplement eligibility
You're eligible for a Medicare Supplement plan if you:
Have Medicare Part A and Part B
Are 65 or older*
*Not all insurance companies sell Medigap policies to those who are younger than 65, even if they qualify for Medicare. However, some states require Medigap insurance companies to sell policies even to those younger than 65, but it may cost you more.
How to change Medigap plans
To change plans, first call the insurance company that's selling the new plan that you want. Apply for the policy and wait until your application is accepted. Then, call your existing plan's insurance company and ask how to end your coverage.
In most cases, you'll have to cancel the old policy in writing, and you'll have to do it yourself. Your insurance agency or agent can't cancel the policy for you.
You can also cancel a policy within the first 30 days of enrollment for a full refund. After those 30 days, you can still cancel the policy at any time, but you may not be able to purchase another policy depending on your health.
Find a Medicare Plan in your area
It's FREE with no obligation
Speak with a Licensed Insurance Agent
M-F 9:00am-9:00pm | Sat 9:00am-3:00pm EST