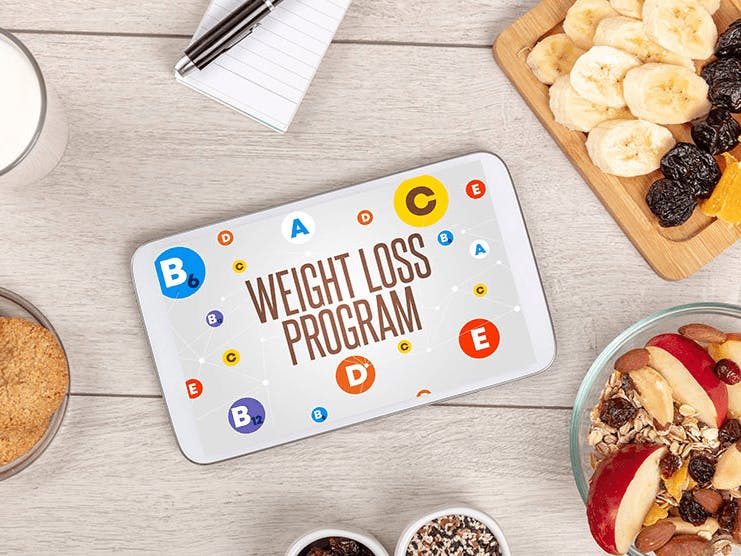 The right weight loss program can help you make healthy lifestyle changes.
Original Medicare covers a variety of services intended to help you maintain a healthy weight, but it generally does not cover weight loss programs. It does, however, cover a variety of services designed to help you live a healthier, longer life. Medicare may also help pay for bariatric weight loss surgery if you qualify.
Many Medicare Advantage plans include a number of health and wellness benefits, including gym memberships and fitness programs. In this article, we look at Medicare coverage for a variety of weight loss services.
What Weight Loss Services Does Original Medicare Cover?
Original Medicare includes:
Medicare Part A, which covers inpatient care received in a hospital or skilled nursing facility (SNF) as well as hospice care
Medicare Part B, which helps pay for outpatient services like doctor visits, durable medical equipment (DME), lab work, mental health care, and much more
As pertains to weight loss, Medicare Part B also covers a variety of preventive services and screenings designed to help beneficiaries maintain a healthy weight. Parts A and B may even help pay for bariatric weight loss surgery. Gym memberships and similar fitness programs, however, are not covered by Original Medicare.
If you meet the qualifications, Medicare Part B may cover the following services designed to help beneficiaries with diet, exercise, and weight loss. Unless otherwise noted, you have no out-of-pocket costs for the following services and the Part B deductible does not apply.
The Welcome to Medicare and Yearly Wellness Visits
Medicare beneficiaries are highly encouraged to take advantage of two screenings, both covered 100 percent:
Welcome to Medicare
Annual Wellness Visit
The Welcome to Medicare visit is available to all new beneficiaries once during their first 12 months with Medicare. After your first year with Medicare, you qualify for a yearly wellness visit, which is also provided at no cost to you.
Both visits include a variety of metrics (height, weight, blood pressure, etc.). You will also complete a Health Risk Assessment that helps your healthcare provider provide personalized health advice and develop a treatment plan.
Your Welcome to Medicare and annual wellness visits are the perfect time to talk to your doctor about weight goals and healthy lifestyle changes you can make to meet them.
Obesity Behavioral Therapy
Medicare Part B covers obesity screenings and behavioral counseling for beneficiaries who have a body mass index (BMI) of at least 30. Counseling must be provided in a primary care setting by a qualified healthcare provider. The service also includes an assessment of your diet.
The goal of obesity behavioral therapy is helping you lose weight by making changes to diet and exercise.
Nutrition Therapy Services
Medical nutrition therapy (MNT) services are available to Medicare Part B enrollees who have diabetes, kidney disease, or have undergone a kidney transplant within the past 36 months.
MNT services may include:
An initial assessment of your nutrition and lifestyle
Individual or group therapy
Help managing any lifestyle factors contributing to your diabetes (if applicable)
Follow-up visits to track progress
You may only receive MNT services from a nutritional professional such as a registered dietician. Your primary care doctor can, however, provide the referral to such a specialist. MNT services also qualify for telehealth care if you live in a rural area.
Patients receiving dialysis treatments within a dialysis facility have MNT coverage as part of their overall care plan.
Cardiac Rehabilitation
If you had/have at least one of the following, Medicare Part B covers cardiac rehabilitation:
Coronary angioplasty (to open a blocked artery)
Coronary artery bypass surgery
Coronary stent (to keep an artery open)
Current stable angina (i.e., chest pain)
Heart attack in the past 12 months
Heart transplant
Heart valve repair or replacement
Lung transplant
Stable chronic heart failure
Cardiac rehabilitation programs include counseling, education, and exercise. Medicare covers you whether you receive services in a doctor's office or hospital outpatient setting.
The standard Medicare costs apply, including the Part B deductible and coinsurance. Services received as a hospital outpatient may also include a copayment. Ask you healthcare provider for specific cost information.
Weight Loss Surgery
If your doctor deems it medically necessary and you meet other requirements, Original Medicare covers three types of weight loss surgery:
Gastric bypass: Also known as Roux-en-Y, gastric bypass involves forming a new stomach from the existing stomach and "bypassing" the duodenal to link the new stomach to the small intestine. This creates a secondary weight loss method called malabsorption, meaning your body absorbs fewer calories from the food you eat.
Biliopancreatic diversion with duodenal switch: Also known as BPD/DS, this procedure is similar to gastric bypass. However, instead of creating a small, pouch-like stomach, the surgeon uses a gastric sleeve to remove 80 percent of the stomach. This procedure is usually reserved for patients with a BMI of 50 or higher.
LAP-BAND: Also known as gastric banding, the surgeon places an adjustable band around the stomach, creating the smaller pouch like gastric bypass but without permanently altering the stomach. There is also no "bypassing" that portion of the small intestine.
Whether Part A or Part B applies depends on if you undergo outpatient or inpatient surgery. Standard Medicare costs apply.
Our article, Does Medicare Cover Bariatric Weight Loss Surgery, provides complete details on coverage, eligibility requirements, costs, and more.
Do Medicare Advantage Plans Cover Weight Loss Programs?
Medicare Part C, commonly known as Medicare Advantage, combines your Medicare Parts A and B benefits in a single health insurance plan. Federal guidelines established by the Centers for Medicare & Medicaid Services (CMS) require all Advantage plans to provide the same benefits as Original Medicare. However, plans are not limited to that coverage and most – around 90 percent – provide additional benefits as well.
Prescription drug coverage is the most common of these extras, but more and more Medicare Advantage plans are adding health and wellness benefits like gym memberships and fitness programs. Costs and coverage vary widely, so you need to compare options carefully to pick the best Advantage plan for your unique needs.
The three most common Medicare Advantage fitness options are:
SilverSneakers: Includes live online classes and workshops, on-demand video workouts, a fitness app for your smartphone, and over 17,000 locations across the United States. Classes are designed specifically for seniors.
Renew Active: Includes a free gym membership, personalized fitness plan, Fitbit Community with premium content, online brain health program, and incentives to help keep you on track.
Silver&Fit: Members have access to free daily workouts online, video on-demand workouts, home fitness kits, and over 15,000 fitness centers.
Check plan details to see whether an Advantage plan covers a gym membership or weight loss program.
Finding the right Medicare Advantage plan is easy with our Find a Plan tool. Just enter your zip code to review Medicare plan options in your area.
Find a Medicare Plan in your area
It's FREE with no obligation
Speak with a Licensed Insurance Agent
M-F 8:00am-10:00pm | Sat 9:00am-6:00pm EST