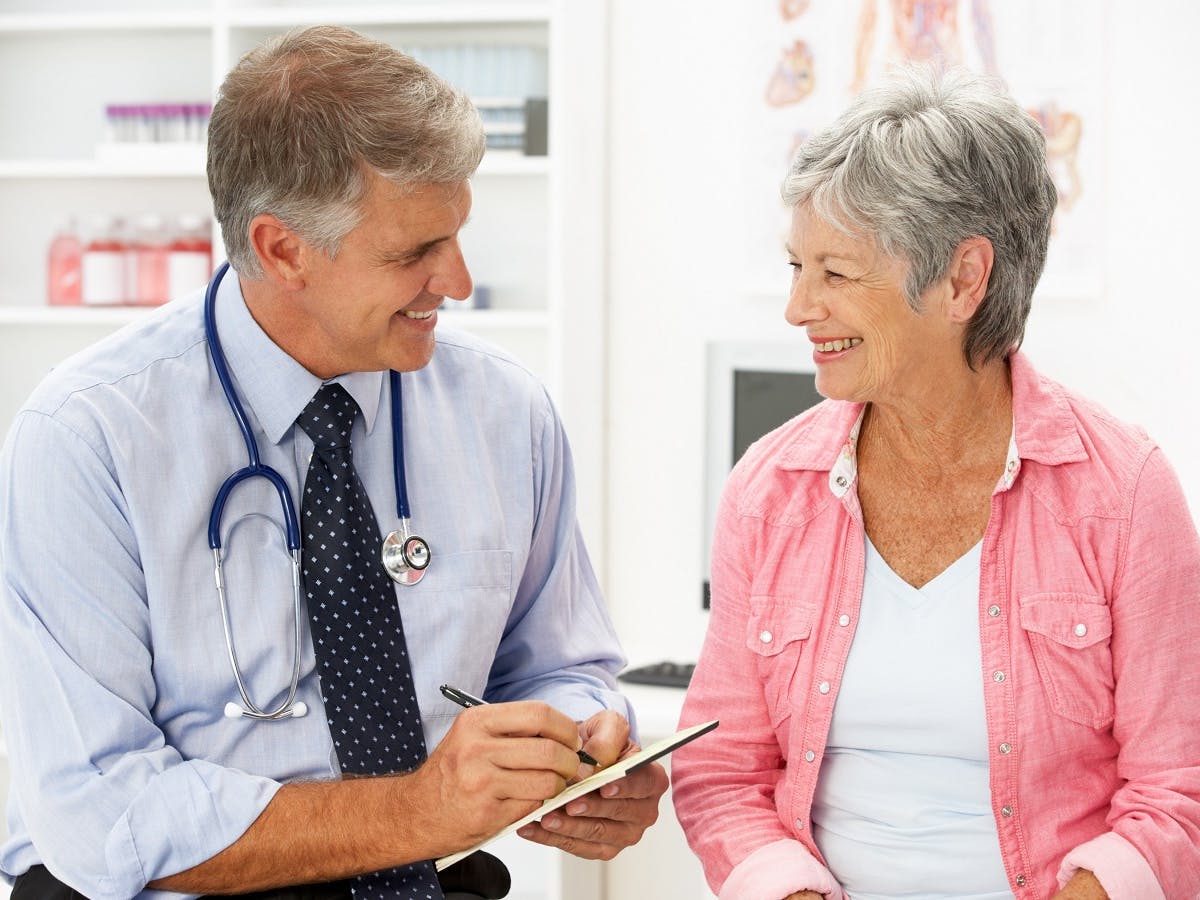 Your primary care provider is an important team player when it comes to your health. If you need to switch, here's how to find one..
Your primary care provider (PCP) is an important part of your healthcare team. If you've had the same PCP for years, you've probably developed a trusting relationship with them. If the time comes that you have to find a new one, it can be challenging and stressful.
There are many reasons why you might need to find a new PCP. You may move, and need a doctor who lives in your area. Your doctor could retire or go "concierge," which means they won't take your insurance anymore. A change in your Medicare plan may mean your current PCP is no longer in your network.
Or maybe you just never liked your doctor: They may not listen to you or take your concerns seriously. It's okay to switch then, too.
"It's a mistake to stick with a doctor you don't trust, for whatever reason," Kevin Fiscella, MD, MPH, a professor of family medicine and public health sciences at the University of Rochester Medical Center in New York, told Consumer Reports.
Unfortunately, there's a real primary care provider shortage that's only going to get worse with time. In fact, research by the Association of American Medical Colleges says there could be a shortage of up to 124,000 physicians by 2034. Many of those vacancies will be in primary care.
But there are still good PCPs out there. Here's how to go about finding the right one for you.
Think about your needs
What's important to you in a doctor? Questions you can ask yourself include:
How far are you willing to travel?
It's best to find a PCP in a city or town that's close to you, so you can get there quickly if you don't feel well.
Do you have any underlying health issues?
If you have type two diabetes, for example, you might want to choose a practice that has diabetes educators or nutritionists on staff.
What kind of primary care provider do you want to see?
There are several different kinds. Here's a quick breakdown:
●      Family practitioner. These are doctors who see people of all ages, from childhood to adulthood. They could be a good option if, say, you wanted to be in the same practice as your kids (or grandkids).
●      Internists. These doctors focus specifically on adults. They usually have a lot of experience with chronic health conditions you might have, like high blood pressure or type two diabetes.
●      Geriatrician. These are doctors who have specialized training for older adults. They can be a good option, especially if you have some complex health issues. Research has found people over the age of 65 who use geriatricians are less likely to end up in the hospital or to take risky meds. They also tend to spend less overall on their health care. Unfortunately, with only about 8,200 in the United States, geriatricians can be harder to find.
●      Nurse practitioners (NP) and physician assistants (PA). They don't have as much training as MDs, but these medical professionals can serve as your primary care provider. Both are able to diagnose, prescribe, and perform many of the functions an MD does.
How to find a new doctor
Once you've narrowed down what you're looking for, you can begin your search.
Check your Medicare plan
If you have a Medicare Advantage plan, you will most likely need to choose from a list of doctors in the plan's network. (Sometimes, plans do let you choose a PCP outside of your network. Just check the policy carefully, because you'll usually need to pay more out-of-pocket costs.) Call your plan or search its website for names of in-network PCPs.
If you have Original Medicare, it will cover any accredited doctor who accepts Medicare. There's no network to worry about.
Ask around
Find out what PCPs your friends, neighbors, and coworkers use and if they'd recommend them. If you are choosing a new PCP because you're moving, or your doctor is retiring, ask your current physician to make a recommendation. If you see other specialists that you really like, you can ask them for a referral, too.
Use online tools
One helpful tool is the American Medical Association's DoctorFinder. It provides information about every licensed physician in the United States. You can also find local doctors who accept Medicare here.
Call their office
Once you have a list of names, call each PCP directly to get some more information. Questions to ask staff include:
●      Is the PCP taking new patients?
●      Who sees you if they aren't available?
●      What hospitals do they use?
●      Does the PCP have experience with your particular medical conditions?
●      Does the doctor offer telemedicine, or will they only see you in person?
●      How long does it take to get an appointment?
●      Can you get bloodwork and x-rays done there?
Request an appointment
Some PCPs will allow you to have a get-to-know-you visit for the cost of a co-payment. This lets you get a sense of the doctor in person and see if you "click."
How to make the move
It's very important not to change PCPs until you have a new one lined up.
Once you've found your new PCP and confirmed they are taking new Medicare patients, call your current PCP's office. You don't have to explain why you are leaving. Just put in a request for your medical records. You have the right to either a paper or electronic copy of your records within 30 days of your request (although your doctor can request a 30-day extension).
Ask if your doctor is part of the Medicare and Medicaid Electronic HealthCare Record Incentive Program. If they are, they must get records to you within four business days.
Keep in mind that your doctor can charge a small fee to copy and mail records. If you want them quickly, it may be faster (and cheaper) to pick them up in person.
Finally, if you have Original Medicare which doesn't require a referral to see a specialist, you might be tempted to forego a PCP. Don't. PCPs catch small health problems early, before they become big ones. People with PCPs are less likely to end up in the hospital and spend less overall on medical costs. It's worth it to take a little extra time to find one who fits your personality and needs.
Does your Medicare plan cover your new doctor?
Need a new Medicare plan as well as a new doctor? Find the plan that best fits your needs with our easy-to-use plan finding tool!
Find a Medicare plan in your area
It's FREE with no obligation
Speak with a Licensed Insurance Agent
M-F 9:00am-9:00pm | Sat 9:00am-3:00pm EST