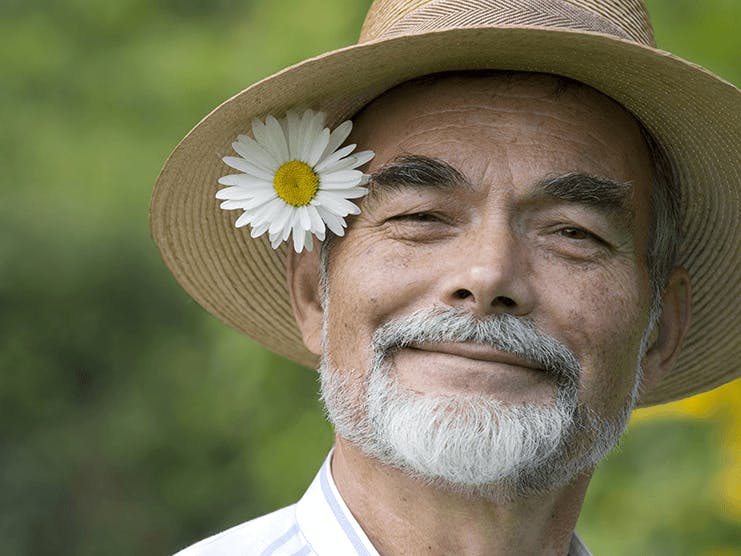 Do you know which of the 50 states are the most retirement-friendly?
Retiring is an exciting time in life when people have more time to relax, do what they enjoy, and spend more time with loved ones. Part of retirement planning is deciding where to live, and there are so many questions to ask and factors to consider when deciding where to settle down.
For example, east coast or west coast? Beach, mountains, or somewhere in-between? Close to family or hobbies? Condo or lots of property? Spending part of the year in one place and part in another, or living somewhere full-time?
There is a lot to consider, but in this article, we've complied information about the top five best states for retirement (according to a recent WalletHub study), as well as information about factors to consider and compare while making a decision.
Metrics to calculate the best states for retirement
WalletHub recently did a study of all 50 states using 47 key indicators of "retirement-friendliness" falling into three categories: Affordability, quality of life, and health care.
Examples of affordability metrics include:
Cost of living
General tax-friendliness (including on inheritance tax, estate tax, property taxes, and state income tax)
Cost of in-home services
Examples of quality-of-life metrics include:
Share of population ages 65 and older
Elderly-friendly labor market
Access to public transportation
Weather
Shoreline
Museums, theaters, golf courses, and bingo halls per capita
Access to adult volunteer activities
Crime rates
Air quality
Examples of healthcare metrics include:
Vaccination rates
Physicians, dentists, nurses, health care facilities, and home health aides per capita
Top-rated geriatrics hospitals
Well-being index for those ages 55 and older
Share of population ages 65 and older with good or better health
Life expectancy
The full list of metrics can be found within the "Methodology" section of the report.
Top 5 best states for retirement
Here are the overall top five best states for Americans to retire to according to WalletHub's findings.
1. Florida
Florida seems like an obvious choice when it comes to retirement, especially if you love a warm climate and living close to a beach. In fact, 21% of the population in Florida is 65 and older, so there are plenty of other retirement-age folks to interact with.
With a score of 59.41 out of 100, Florida ranks 4th in affordability and 5th in quality of life, meaning the cost of living is affordable and there is a variety of things to do in the area. Plus, Florida is a tax-friendly state for retirees with no state income tax.
If you're looking for outdoor recreation, sunshine, shoreline, and numerous activities designed for retirees, Florida may be a great place for you.
2. Virginia
Virginia's overall score of 59.32 out of 100 puts it close to Florida as one of the top places to retire. Ranking 7th in quality of life, 9th in affordability, and 13th in health care metrics, Virginia is a tax-friendly state for retirees, which helps keep money in your pocket.
This state is a great option for those who love the outdoors and want to stay active, as the state is home to a number of national parks and has seemingly endless miles of hiking and climbing. There are also several museums and monuments to visit for the history buffs.
3. Colorado
Colorado, which is also nearly tied with the first two states, has an overall score of 59.27 out of 100. Ranking high in health care at 4th place, it also ranks 11th in affordability.
Colorado is another state that offers tax breaks for retirees, including a deduction on all retirement income and low property taxes. And, if you want to remain active, you'll find no shortage of hiking, skiing, and epic scenery to enjoy throughout four national parks and several ski towns.
This state has several nationally ranked hospitals (and over 100 to choose from), and also has the second lowest obesity rate in the country, drawing retirees with an active lifestyle and who prioritize their health and care.
4. Delaware
With an overall score of 56.34 out of 100, Delaware's overall affordability metrics are what keeps this state at the top of the list. Ranking 6th in affordability, Delaware doesn't have sales tax, waives taxes on Social Security income, and has lower property taxes. Anyone above age 60 also qualifies for retirement income tax exclusions, making this an ideal place to protect your finances later in life.
Delaware is home to a number of beautiful beaches with a variety of attractions, which can be both entertaining and therapeutic. And, with a rich heritage and culture, it's home to dozens of historical landmarks, estate homes, and gardens.
5. Minnesota
Minnesota has an overall score of 54.44 out of 100, but ranks 1st in health care metrics. It also ranks high in quality of life, placing 3rd. It may surprise you to know Minnesota has the highest number of theaters per capita, and also ranks 4th in the country for the highest life expectancy.
This state is considered one of the healthiest states for older people, with retirement assistance and easy access to health care services and senior living. In fact, there are more than 260 independent living facilities in the state, and more than 800 assisted living facilities.
Plus, with more than 10,000 lakes and other natural wonders within state and national parks, this beautiful state is an ideal place to enjoy the fresh air and remain active.
How to decide where to retire
When determining where you may want to live once you retire, experts recommend visiting several areas before making your final decision. By actually going to and touring the location, you can get a great feel of whether it's a place you could imagine yourself living.
Additionally, ask yourself questions like:
How important is it to live close to family?
What types of activities am I interested in doing or participating in?
What type of climate and weather is ideal?
Do I prefer to live in a larger city, small town, or in the country?
What amenities are important (such as arts, entertainment, shopping, dining, etc.)?
What type of lifestyle can my finances support?
Other factors to consider include:
Affordability, especially the cost of living
Access to transportation, such as airports, subways, or rideshares
Quality of life, such as walkability, activities available, and volunteer opportunities
Crime rates
Locations of health care facilities
Independent or assisted living faculties in the area
Taxes, such as taxes on Social Security, income taxes, property taxes, sales tax, and others
Average population age, and percentage of those who are 65+
Start by making a list of things that are important to you or places you can imagine yourself living in. Using the internet or talking to friends, research some of the pros and cons of living in these places to start to narrow down spots that are ideal for you and that support the lifestyle you want to lead.
Then, once you have a smaller and more focused list, start digging into the details of each location. For example, read about the taxes, health care facilities, and general information about the activities, lifestyle, and quality of life there. You should also start researching the cost of purchasing a home there.
Once you've explored all of these aspects, your list should only have a few spots left. Now is the time to visit each place and stay for a few days, exploring the town and surrounding areas, to get a feel for whether you'd enjoy living there or not.
Ultimately, the choice is going to be a mix of logic and emotions. Choose the place you feel most comfortable, is most affordable, and where you can imagine yourself spending and enjoying your retirement.
Find a Medicare Plan in your area
It's FREE with no obligation
Speak with a Licensed Insurance Agent
M-F 9:00am-9:00pm | Sat 9:00am-3:00pm EST