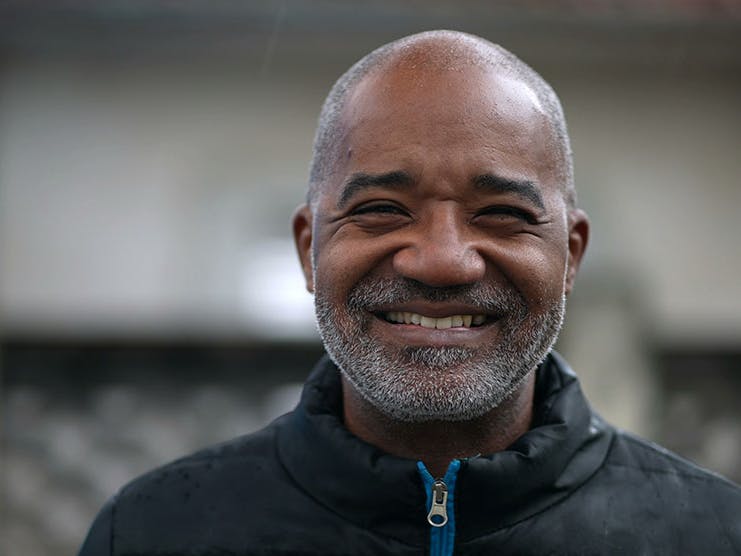 For most people, Medicare coverage begins when they turn 65.
Medicare is America's health insurance program for seniors and those who have certain disabilities or illnesses. It was signed into law in 1965 by President Lyndon Johnson, with the program changing frequently in the past 55 years. But after more than half-a-century, there is still a lot of confusion about the Medicare program. This post answers the question when does Medicare start, including whether you're enrolled automatically or sign up through Social Security.
What is included in your Medicare coverage?
First, we need to explain what your Medicare coverage entails, so you understand what we mean by Parts A, B, C, and D.
Original Medicare includes two parts:
Medicare Part A is sometimes called hospital insurance. It covers inpatient services received in a hospital or skilled nursing facility (SNF).
Medicare Part B is also known as medical insurance. It covers outpatient services such as doctor visits, lab work, and durable medical equipment (DME).
Prescription drug coverage is not included in Original Medicare. To get that, you need to sign up for Medicare Part D. Once you enroll in Part A and/or B, you can join a Part D prescription drug plan (PDP).
Medicare Part C is more commonly known as Medicare Advantage (MA). All Advantage plans must provide the same benefits you get with Original Medicare, but most offer additional coverage. Common add-ons include prescription drug coverage, fitness programs, and routine vision and dental care.
An MA plan that covers prescription medications is called a Medicare Advantage Prescription Drug plan (MA-PD). These all-in-one plans combine your Parts A, B, and D benefits in a single Medicare policy. Around 90 percent of Medicare Advantage plans provide prescription drug coverage.
When does Medicare begin?
For most people, their Medicare eligibility date is their 65th birthday. If you are an American citizen or permanent legal resident and aged 65 or older, you're eligible for Medicare. If you collect Social Security benefits for at least 4 months before turning 65, Medicare enrollment is automatic. Everyone else has to apply for Medicare through the Social Security Administration (SSA).
Please note that you can only be automatically enrolled in Parts A and B. No matter how you qualify for Medicare, you must choose to sign up for Medicare Part D.
Can you get Medicare before turning 65?
You may qualify for Medicare before you turn 65 if you collect Railroad Retirement Board (RRB) or Social Security disability benefits or have certain health conditions.
If you have a disability and collect Social Security or RRB benefits for 24 months, you will be automatically enrolled in Parts A and B in your 25th month.
People who have amyotrophic lateral sclerosis (ALS, or Lou Gehrig's disease) are automatically enrolled in Original Medicare in their first month of collecting disability benefits.
If you qualify for Medicare due to end-stage renal disease (ESRD), signing up for Medicare is optional.
Please note that, if you have ESRD, you must enroll in both Parts A and B to get full dialysis and kidney transplant benefits.
When does Medicare kick in if you're enrolled automatically?
If you are automatically enrolled in Medicare – whether due to age or disability – your Medicare benefits kick in on the first day of the month you become eligible. So, if your birthday is on April 22, your Medicare benefits begin on April 1. The same is true if April marks your 25th month of collecting disability benefits.
The only exception is if your birthday is on the 1st of the month. In that case, your Medicare benefits begin the preceding month. So, if your birthday is April 1, your Medicare coverage starts on March 1.
When can you apply for Medicare?
You can first apply for Medicare during your Initial Enrollment Period (IEP). This begins 3 months before your eligibility month and lasts for 7 full months. So, if your birthday or 25th month of disability is in June, your Initial Enrollment Period begins on March 1 and ends on September 30.
If your birthday falls on June 1, though, your IEP opens on February 1 and closes on August 31.
How long does it take to get Medicare Part B after applying?
If you aren't automatically enrolled, your Medicare Part B coverage start date depends on when you sign up.
Signing up for Medicare Part B during your IEP:
Signing up months 1 through 3: The first day of the month that you turn 65 (or the month before you turn 65, if your birthday is on the 1st)
If you sign up the month you turn 65: 1 month after you apply
Signing up 1 month after you turn 65: 1 months after you apply
Signing up 2 to 3 months after you turn 65: 3 months after you apply
If you join Medicare Part B during the General Enrollment Period (January 1 through March 31), your Part B coverage begins on July 1.
Can Medicare Part B be backdated?
Although Part A coverage can be backdated by 6 months (if you qualify for premium-free Part A), the same is rarely true of Medicare Part B.
However, you may be able to appeal the Medicare Part B late enrollment penalty IF you can prove that a federal employee supplied incorrect information and that this misinformation is why you delayed enrolling in Part B when you were first eligible. If you can prove this, you will be granted retroactive enrollment in Medicare Part B (known as equitable relief).
You do not qualify for equitable relief if the reason you did not sign up for Part B on time was due to misinformation received from an employer or group health plan.
Can I get Medicare if I retire at 62?
No, the only ways to qualify for Medicare are by being age 65 or older, collecting RRB or Social Security disability benefits for 24 months, or having ALS or ESRD. If you take early retirement through Social Security, you must find health insurance outside of Medicare.
Find a Medicare Plan in your area
It's FREE with no obligation
Speak with a Licensed Insurance Agent
M-F 9:00am-9:00pm | Sat 9:00am-3:00pm EST