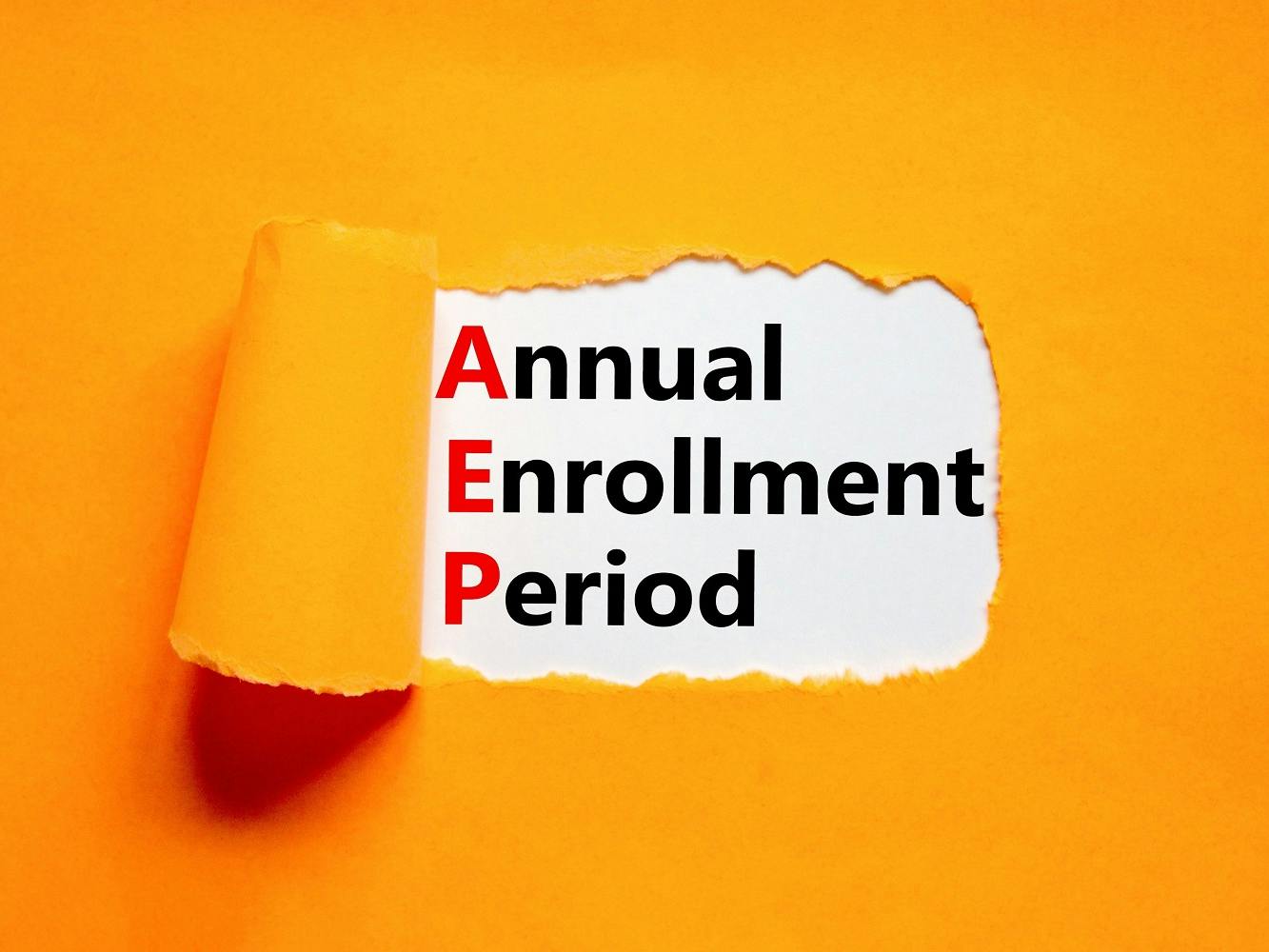 Medicare AEP is your yearly chance to review your Medicare coverage and make any necessary changes to your health insurance.
Also called the Medicare Annual Election Period and Medicare Open Enrollment Period (OEP), the Annual Enrollment Period (AEP) allows Medicare beneficiaries to make changes to their existing Medicare coverage. It occurs every year.
While you are not required to make a change if you are happy with your current coverage, these enrollment periods ensure beneficiaries have the coverage they need and want at a cost that works for their budget, and the ability to make changes if they find their current coverage no longer works for them.
Read on to learn more about the Medicare AEP.
When is the Medicare Annual Enrollment Period?
The Medicare AEP takes place each year from October 15 through December 7.
If you make changes to your coverage during this time, your new coverage will begin on January 1.
What can I do during the Annual Enrollment Period?
Beneficiaries can make a variety of changes during AEP:
If you currently have Original Medicare…
You can join a Medicare Part C plan (better known as Medicare Advantage) with or without drug coverage. (Note if you choose a plan without drug coverage, you must enroll in a standalone Medicare Part D prescription drug plan or risk owing a late enrollment penalty.)
You can also change from one standalone Medicare Part D plan to another. Or, you can make no changes and stick with your current coverage.
If you currently have a Medicare Advantage plan…
You can do several things, such as switching from your current MA plan to another one, with or without drug coverage. You can also drop your current MA plan and return to Original Medicare. Again, note that you must have creditable drug coverage to avoid a penalty. Creditable means that it provides the same benefits as Medicare for a similar cost. In other words, discount prescription clubs do not count as creditable.
Or, you can make no changes.
How do I know if I have to change plans?
If you are enrolled in an MA plan or Part D plan, you will receive an Evidence of Coverage (EOC) and Annual Notice of Change (ANOC) each year before October 1. When you receive these items, review them carefully to make sure the plan's coverage and costs work for you. If not, you can make a change during AEP.
This Annual Enrollment Checklist is a good place to start:
Even if you don't want to make changes to your coverage, you should at least review the ANOC and EOC. They detail every way your plan will change next year, including costs, benefits, and any changes to the drug formulary or provider network. Learn more about the ANOC and EOC here.
How do I enroll in a plan during the Annual Enrollment Period?
First, compare plans in your area. Consider the benefits and coverage they provide, their provider network, list of covered drugs (called a formulary), and costs. Pay particular attention to monthly premiums, deductibles, copays, and coinsurance. If you choose a Medicare Advantage plan, look also at the maximum out-of-pocket (MOOP). That tells you the most you'll have to pay for healthcare during the year. Please note that Original Medicare has no annual out-of-pocket max.
If the plan meets your needs, meaning it provides the coverage options you need and want, your current providers are in-network, your existing prescriptions are covered, and the costs fit your budget, you may choose to join the plan.
Reviewing plans is easy with our Find a Plan tool. In it, you'll see the costs and benefits associated with the plan, as well as any limitations or restrictions, like provider networks. If all that research feels a bit overwhelming, you can also call us toll-free at 888-992-0738 and one of our licensed Medicare agents will answer your questions and help you find the coverage that best fits your needs and budget.
Are the Annual Enrollment Period and Open Enrollment Period the same?
AEP and OEP are often used interchangeably, even though they are not the same thing.
The Medicare Advantage Open Enrollment Period (MA OEP) is only for people who are currently enrolled in a Medicare Advantage plan as of January 1. It occurs each year from January 1 through March 31. During this time, you can switch to a different MA plan or return to Original Medicare. If making that change causes you to lose your prescription drug coverage, you may also enroll in a standalone Part D plan.
If you enroll during the MA OEP, your coverage begins on the first day of the month after you enroll. For example, if you enroll January 20, your coverage begins on February 1.
Are there other times during the year that I can make changes to my Medicare plan?
There are some instances when you may qualify for a Special Enrollment Period (SEP). For example, if you move to a new address, lose your current coverage, have new plan options, or your plan changes its contract with Medicare. During this time, you can make changes to your MA plan and/or prescription drug coverage. We describe 15 ways to qualify for an SEP here.
Otherwise, if you don't qualify for an SEP and don't make any changes during AEP or the MA OEP, you will have to keep your current plan until the following year.
When else can you sign up for Medicare?
Know that you also have the opportunity to enroll in Medicare as well as a Medicare Advantage, Medigap, or prescription drug plan during your Initial Enrollment Period (IEP), which happens when you first become eligible for Medicare upon turning 65 or if you have a qualifying disability.
Who is eligible to enroll in a Medicare Advantage plan?
Generally, to join an MA plan, you must have Medicare Part A (hospital insurance) and Part B (medical insurance), live in the plan's service area, and be a U.S. citizen or lawfully present in the U.S. You'll likely need your Medicare Number and Part A and/or Part B coverage start dates, which you can find on your red, white, and blue Medicare card.
Additional resources
Find a Medicare Plan in your area
It's FREE with no obligation
Speak with a Licensed Insurance Agent
M-F 8:00am-10:00pm | Sat 9:00am-6:00pm EST