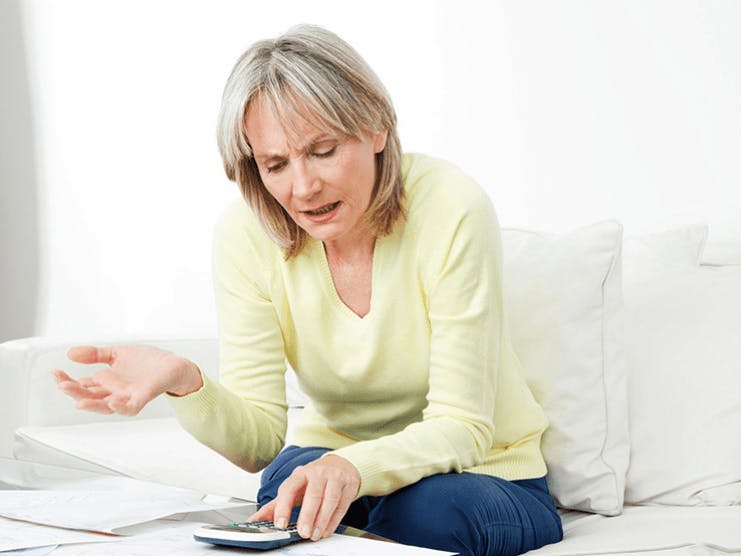 In addition to costing taxpayers billions of dollars, Medicare fraud also lowers the quality of healthcare.
Medicare processedmore than $909 billionin Medicare benefits in 2020. That's millions of claims, and sifting through that data to find examples of fraud can be a challenge.
However,recognizing, preventing, and reporting Medicare fraudcan save billions of dollars each year and protect the health and wellbeing of beneficiaries. The good news is there are several agencies and programs in place to find examples of fraud and bring justice to those who knowingly commit it.
Medicare fraud can be committed by anyone, and there are different types of fraud you need to be aware of. However, there are also steps you can take to protect yourself and others, including reporting suspected fraud to Medicare or the government.
What is Medicare fraud?
Medicare fraud is when someone knowingly does something to deceive Medicare in order to receive a payment when they shouldn't be paid, or to get a higher payment than they are supposed to.
Anyone can commit fraud, including doctors, providers, hospitals, or even other Medicare beneficiaries.
Examples of fraud include if a provider:
Bills Medicare for services you never received
Bills Medicare for services that are different from those you received
Continues to bill Medicare for rented durable medical equipment after you've returned it
Performs services you do not need in order to charge for more
Uses another person's Medicare number or card to receive payment
The key to the incident being fraud is if the provider committed the act knowingly, meaning they knew what they were doing was illegal and they did it anyway.
Sometimes you may see a billing error, such as if the doctor used the wrong medical code. One-time or accidental mistakes are not Medicare fraud because the provider did not knowingly or intentionally try to commit fraud. If you do suspect a mistake, talk to your provider or insurance company immediately.
How much does Medicare fraud cost the government?
In 2020, CMS estimated that improper payments to Medicare cost billions of dollars each year. While improper payments don't necessarily mean fraud, they are payments that did not meet statutory, regulatory, administrative, or other legally applicable requirements.
Part A and Part B: More than $25 billion (in 2020)
Part C: More than $16 billion (in 2020)
Part D: Nearly $1 billion (in 2020)
However, there are programs and partnerships in place to help detect health care fraud and recover some of the funds.
In fact, the Health Care Fraud and Abuse Control (HCFAC) Program, formed in 1997, has recovered more than $31 billion to the Medicare Trust Funds as a result of health care fraud judgements, settlements, and additional administrative impositions.
The Medicare Fraud Strike Force, a part of the Health Care Fraud Prevention and Enforcement Action Team, has charged more than 3,018 individuals involved in more than $10.8 billion in fraud since 2007.
Other agencies involved in fighting health care fraud include the Health Care Fraud Prevention Partnership (HFPP), the Office of the Inspector General (OIG), the U.S. Department of Justice (DOJ), the U.S. Department of Health and Human Services (HHS), and more.
How does Medicare fraud impact beneficiaries?
Medicare fraud can impact beneficiaries both physically and financially.
If a beneficiary sees a provider who is committing fraud, they may:
Receive a false diagnosis
Be given misinformation about a diagnosis
Have records showing incorrect lab results, treatments that never occurred, or other incorrect medical information
Be denied services or coverage if Medicare believes those services were already provided
Research has also found that patients who receive medical care from providers who were then excluded from Medicare for fraud had significantly higher rates of mortality and emergency hospitalization.
Financially, Medicare fraud can result in immediate higher out-of-pocket costs, including co-pays and co-insurance for services. A beneficiary may have to pay for services that weren't provided, were excessive, or were medically unnecessary. Additionally, they may be responsible for 100% of costs if the service was denied by Medicare.
In the long run, fraud can affect Medicare costs because Medicare or private plans may have to raise costs to make up for spending on fraud.
How to help prevent Medicare fraud
One of the best ways to help prevent Medicare fraud is to know what it is and recognize when it happens.
Every time you receive a Medicare Summary Notice or bill from Medicare or your provider, review it carefully for errors and report anything suspicious. This notice identifies the product or service, lists the total amount billed, the amount Medicare paid to the provider, and the amount you owe.
Specifically pay attention to:
Dates of service. Make sure all dates reported are actually dates you went to the doctor.
Services or equipment you received. Everything listed on the bill should have been something you got or that was performed on you. Check that the details of those services are correct.
Check all receipts and statements you get when you leave the provider's office and compare them against your claims as soon as you get them.
You should also be aware if a provider:
Tells you that by performing more tests, they make more money
Calls you at home or tries to sell something to you
Charges co-pays, even if your plan doesn't have a co-pay for that service
Tries to give you medication, a product, or service you don't need or ask for
The second way to prevent Medicare fraud is by protecting yourself.
Never give your Medicare card to someone else to use.
Do not provide your Medicare number, Social Security Number, or other personally identifying information to someone who contacts you. Medicare will never contact you for this information.
Medicare will never call to sell you anything, so do not buy anything from someone claiming to be from Medicare.
Medicare will never visit you at home.
Medicare can't enroll you over the phone unless you called first.
Scammers may try to get your personal information to steal your identity and commit Medicare fraud, so guard this carefully. If you do suspect Medicare fraud, you should report it immediately.
How to report Medicare fraud
If you suspect Medicare fraud, you should report it right away. Medicare beneficiaries can call Medicare directly at 1-800-MEDICARE (1-800-633-4227). TTY users can call 1-877-486-2048.
If you're in a Medicare Advantage Plan or Part D prescription drug plan, you can call the Medicare Drug Integrity Contractor at 1-877-7SAFERX (1-877-772-3379).
You can also call the Office of the Inspector General (OIG):
Call 1-800-HHS-TIPS (1-800-447-8477) or TTY 1-800-377-4950
Fax 1-800-223-8164
Fill out a form online
Mail to:
U.S. Department of Health & Human Services
Office of Inspector General
ATTN: OIG Hotline Operations
P.O. Box 23489
Washington, DC 20026
When you report the fraud, you should have:
Your name and Medicare number
The provider's name and any identifying information you may have (such as their name and contact information)
The service or item you're questioning and when it was supposedly given or delivered
The payment amount approved and paid by Medicare
The date on your Medicare Summary Notice or claim
Having this information prepared ahead of time can help make the reporting process smoother and ensure Medicare has all the information they need to investigate and take action.
Find a Medicare Plan in your area
It's FREE with no obligation
Speak with a Licensed Insurance Agent
M-F 9:00am-9:00pm | Sat 9:00am-3:00pm EST