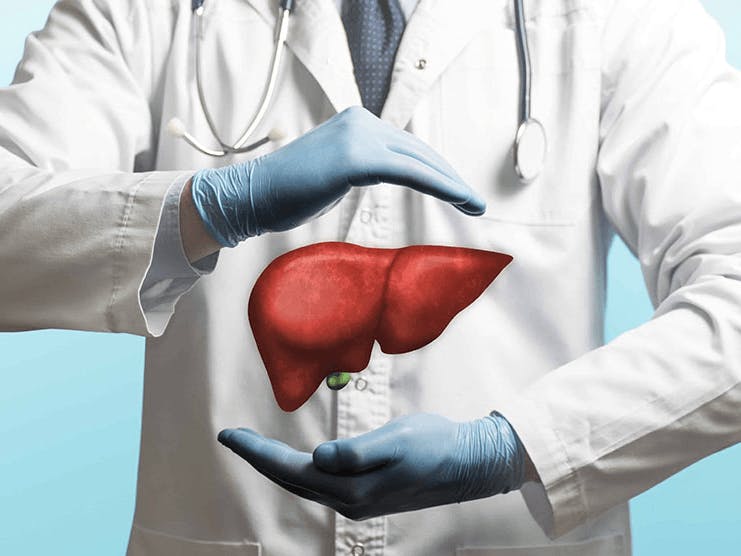 Medicare coverage typically comes down to medical necessity - including organ transplants.
Yes, Medicare covers liver transplants when deemed medically necessary by a qualified healthcare provider. In addition to the transplant surgery, Medicare coverage includes pre- and postoperative care, such as doctor visits and immunosuppressive drugs.
Other organ transplants covered by Medicare include heart, kidney, lung, and pancreas.
How does Medicare cover transplants?
There are two parts to Original Medicare:
Medicare Part A helps pay for inpatient services received in a hospital or skilled nursing facility (SNF). For this reason, it is sometimes called hospital insurance.
Medicare Part B covers outpatient services like doctor visits, mental health care, durable medical equipment, and lab work. It is sometimes called medical insurance.
If Medicare helps pay for your organ transplant, it will also cover related preoperative and postoperative services like lab work, tests and screenings, organ procurement, and follow-up care. Medicare Part B will also cover certain medications, such as transplant drug therapy and immunosuppressive drugs.
What about Medicare Part D?
Original Medicare only covers prescription medications in extremely limited circumstances – such as a liver transplant. Even then, Part B will not help pay for all of the medications you'll require before and after your surgery. For that, you need Part D.
Medicare Part D provides prescription drug coverage. You have two options: a standalone Part D prescription drug plan (PDP) or a Medicare Advantage Prescription Drug plan (MA-PD).
Your Medicare Part D plan should cover any transplant drugs not included with Medicare Part B. This is true even if Medicare did not pay for your liver transplant.
If your Medicare eligibility is due to end-stage renal disease (ESRD), you're eligible to join a Medicare Part D plan – even if you aren't yet 65. However, unless you turn 65 in the interim, your Medicare coverage will end 36 months after you receive a kidney transplant.
There is no time limit to your coverage if you are under 65 and qualified for Medicare due to a disability and were diagnosed with ESRD at a later date.
Common costs for a liver transplant
The following costs are common for a liver transplant:
Follow-up care after your surgery
Hospital stay
Lab tests and diagnostic imaging like x-rays and MRIs
Prescription medications
Transplant evaluation and testing
Transplant surgery
Ask whether your transplant doctor and/or primary care doctor offer the services of a care coordinator. This can help you plan for the costs of your surgery, including pre- and postoperative care.
Your costs with Original Medicare
Like most types of health insurance, Original Medicare costs include deductibles, premiums, and coinsurance or copayments.
Part A costs
You only owe the Medicare Part A premium if you or your spouse did not work and pay Medicare taxes for the required 10 years/40 quarters. If you don't qualify for premium-free, you'll pay up to $505 per month for Part A in 2024.
The Medicare Part A deductible is $1,632 per benefit period. A benefit period begins the day you're admitted as a hospital inpatient and ends once you go 60 consecutive days without receiving inpatient care. This means that you can have more than one Part A benefit period in a year.
Part A coinsurance is:
$0 per day for the first 60 days
$408 per day for days 61 through 90
$816 per day for days 91 through your 60 lifetime reserve days
You will be responsible for all costs once you reach your lifetime reserve days.
Part B costs
Over 95% of Medicare beneficiaries pay the standard Part B premium of $174.40 per month. In addition, you must meet the Part B deductible of $240 before Medicare will begin paying its share for most services. (Certain preventive screenings, like the Yearly Wellness Exam, are exempt from the Part B deductible.)
One way Medicare Part B differs from most health insurance plans is that, instead of a set copay, beneficiaries pay coinsurance. This is typically 20% of the Medicare-approved amount for covered services.
Does Medicare Advantage cover liver transplants?
Medicare Part C, more commonly known as Medicare Advantage, allows beneficiaries to purchase private health insurance plans that combine their Parts A and B benefits into a single policy.
With the exception of hospice care, which is still provided through Part A, Medicare Advantage plans must provide the same coverage you get with Original Medicare. They are not limited to this coverage, though, and most Advantage plans provide additional benefits as well. The most common is routine vision and dental coverage, found in over 98% of Part C plans. Other common extras are prescription drug coverage, hearing aids, and fitness programs.
Working under the guidelines set by the Centers for Medicare & Medicaid Services (CMS), private insurance companies provide Advantage plans. This is why costs vary depending on which insurance company and Advantage plan you choose. You still owe the Part B premium, though.
Other out-of-pocket costs are similar to Original Medicare and may include deductibles, copays, and monthly premiums. For specifics, please refer to your plan provider.
Does Medigap cover liver transplants?
Medicare Supplement Insurance, more commonly known as Medigap, helps cover some of your out-of-pocket costs when you have Original Medicare. Which services are covered depends on which Medigap plan you choose. At a minimum, though, all Medigap plans give you an additional 365 lifetime reserve days for inpatient care, cover the first 3 pints of blood in a transfusion, and pay the Part A deductible.
Out-of-pocket costs for a major surgery like liver transplantation can be fairly high – even with Medicare. And unlike Medicare Advantage, there is no annual out-of-pocket limit with Original Medicare. That's why most Medicare beneficiaries choose supplementary coverage.
Please note that you cannot have both a Medicare Advantage plan and Medicare Supplement plan.
What if you have secondary insurance?
If you have secondary insurance, you probably do not need a Medigap plan, since your second policy should cover any expenses after Medicare pays its share.
When Medicare is the primary payer, it pays first. Examples where Medicare is primary include if you have Medicaid or a group health plan through an employer with fewer than 20 employees. If you have an employer plan through a company with more than 20 employees, then your private plan is the primary and Medicare pays second.
It's a good idea to talk to your benefits coordinator if you have questions about which plan pays what. You can also call 1-800-MEDICARE (633-4227) with specific questions about costs and coverage. And to compare Medicare Advantage, Medigap, and Part D plans in your area, just enter your zip code in our Find a Plan tool.
Additional resources
Find a Medicare Plan in your area
It's FREE with no obligation
Speak with a Licensed Insurance Agent
M-F 8:00am-10:00pm | Sat 9:00am-6:00pm EST