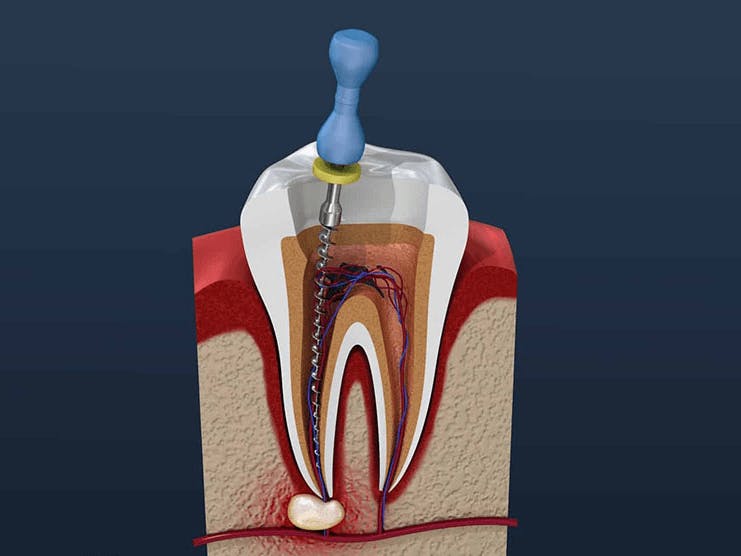 Medicaid coverage varies considerably depending on which state you live in.
Although most beneficiaries know that Medicare doesn't provide dental benefits, the situation with Medicaid is substantially more complex. The main reason for this is that Medicaid covers different dental services in different states. Medicaid does provide some level of dental care in many states, and will even cover root canals and other complex forms of dental care in some.
However, Medicaid still doesn't provide a lot of dental care in most states. While we can't go over the detailed dental treatment coverage structure for every single state, we'll go over some key distinctions you should understand as well as some general classification of state coverage limits.
Quick Note on Medicare Coverage
Although the bulk of this article will focus on Medicaid, it will be relevant to many to understand how Medicare health insurance approaches dental procedures as well. Simply put, Medicare doesn't provide dental benefits, only coverage for medical care.
The one exception to this is Medicare Part C plans, also known as Medicare Advantage. These plans won't always provide dental benefits, but most offer at least routine care (over 98%). More complex and costly services such as root canals tend to cost more and may not be covered, so make sure that you check all of the details with your insurance company.
What is Medicaid?
The structure of Medicaid is important to understand before you look at any covered services specifically. So, what is Medicaid?
Medicaid is a government program that provides healthcare coverage to people who qualify based on income. There are also other eligibility options -- for example, some pregnant women may qualify during their pregnancy, but not otherwise. The requirements will vary in each state.
This brings us to another key concept when seeking to understand Medicaid coverage: it varies by state, a lot. Each state administers its own Medicaid program, and it's more accurate to think of Medicaid as a set of similar programs, not as one federal government program that is uniform throughout the country.
For this reason, you should make sure to look at the specific Medicaid requirements in your state before you move forward with any healthcare or dental care decisions. Below, we'll go over a few different levels of coverage that some states fall into. However, even with that in mind, states can vary widely, and this is especially relevant when it comes to dental coverage.
Types of Dental Coverage
When it comes to dental coverage, there is a wide variety of procedures that can be discussed individually. The coverage for a checkup will be very different from oral surgery, for example. Let's take a look at a few details.
Preventive Care
Not every state covers preventive care, but it will be one of the easier types of dental care to get covered. Preventative care will usually refer to things that contribute to your overall oral health. This will include things like cleanings, fluoride, and possibly X-Rays and sealants.
Preventative care will usually have some annual limit, such as two cleanings per year, five cavities per year, etc. The details will vary by state.
Emergency Care
Emergency services for oral care are also covered by many states. This refers to a variety of conditions that require immediate attention to stop bleeding or alleviate extreme pain. This form of coverage will usually not apply to root canals. You may have to see a different type of dental provider for emergency care.
Restorative Services Care
Restorative care refers to care that restores part of the tooth. The most common part of restorative care is fillings and crowns. Some form of restorative care is offered by many dental plans, and this includes Medicaid in several states.
Root Canals fall under the banner of complex restorative care. While they are restorative, they will not be covered in the same situations that simpler things like fillings are covered. Unfortunately, root canals are covered by very few states. Even states that fall under the "comprehensive care" label below will not necessarily cover root canals.
When root canals are covered, they will often be in a limited amount, such as one or two per year. Some plans may also have a lifetime limit on root canal coverage. Root canals may also have different coverage guidelines for molars in comparison to front teeth.
Periodontal Care
Periodontal care refers to care that has to do with the gums. This type of care can involve things like root planing, scaling, and other forms of gum cleaning. It's covered by Medicaid in 19 states.
Dentures
Some form of partial or full dentures is covered by Medicaid in 26 states.
Which States Cover Which Treatments?
Unfortunately, this situation is too complex to go over in detail. However, there is a useful categorization of states into different levels of coverage. Note that even within one level of coverage, states will vary concerning the details. Some states may cover things that others don't, even while both are considered to offer comprehensive coverage.
Extensive Medicaid Dental Coverage
Alaska, California, Connecticut, Iowa, Massachusetts, Montana, New Jersey, New Mexico, New York, North Carolina, North Dakota, Ohio, Oregon, Rhode Island, Washington, Wisconsin
Limited Medicaid Dental Coverage
Arkansas, Colorado, Ilinois, Indiana, Kansas, Kentucky, Lousiana, Michigan, Minnesota, Montana, Nebraska, Pennsylvania, South Carolina, South Dakota, Vermont, Virginia, Wyoming
Emergency Medicaid Dental Care Only
Arizona, Florida, Georgia, Hawaii, Idaho, Maine, Maryland, Mississippi, Nevada, New Hampshire, Oklahoma, Texas, Utah, West Virginia
No Medicaid Dental Care At All
Alabama, Delaware, Tenessee
As you can see, many states only offer a limited amount of coverage or only offer emergency care. Even states that fall under extensive Medicaid dental coverage may not cover root canals.
Other Options if You Don't Qualify
If you don't qualify for dental benefits under Medicaid, but your income is still too low to purchase a private dental plan, the situation can be very stressful. Luckily, there are other options available. Again, it's important to remember that these will vary widely from state to state, but they are good things to keep in mind and to try out if you find yourself without other options.
CHIP Plans - CHIP Plans are expanded health plans that are available as a result of the Affordable Care Act. These plans are available for children from low-income families and can provide various types of dental care in different states.
Dentistry Schools - In some cases, dental schools may offer reduced costs or even free dental care to people who qualify.
Nonprofit Organizations - There are many state-specific and federal nonprofit organizations that work to provide accessible dental programs to low-income residents. United Way is a popular nonprofit that works throughout the country, but you should also try to find state-specific organizations if possible.
Medicaid During Pregnancy
Medicaid eligibility works a bit differently for patients who are pregnant. If you are pregnant, you may be able to receive Medicaid even if you don't normally qualify. This can also hold for dental benefits. In some states, you may receive some dental benefits while pregnant even if you do not receive them otherwise.
As usual, this varies a lot by state and income level. If you are pregnant and have Medicaid, make sure to investigate the details further to see what is available to you.
Retroactive Medicaid Coverage
In some states, you can get Medicaid to retroactively cover dental care that you received in the past. The maximum amount of time that this can cover is three months. For retroactive coverage to work, you must have been eligible for Medicaid during the time that is being covered.
You will be able to get coverage if you were eligible for Medicaid but not receiving it. Retroactive care isn't available in every state, so you will have to discuss the options with Medicaid in your state. If you are new to Medicaid, it's a good idea to check if you can receive retroactive coverage just in case, even if you don't think you were eligible.
Key Reminders About Medicaid and Root Canals
As you can see, root canal coverage under Medicaid leaves a lot to be desired. While some people may be covered, many won't be, and the coverage details for dental work can be confusing to understand.
If you can get a private dental insurance plan, this will be your best option. However, looking at other federal programs and nonprofit organizations can also be a useful way to get the coverage that you need. You can find more information from macpac.gov here.
Find a Medicare Plan in your area
It's Free with no obligation
Speak with a Licensed Insurance Agent
M-F 9:00am-9:00pm | Sat 9:00am-3:00pm EST