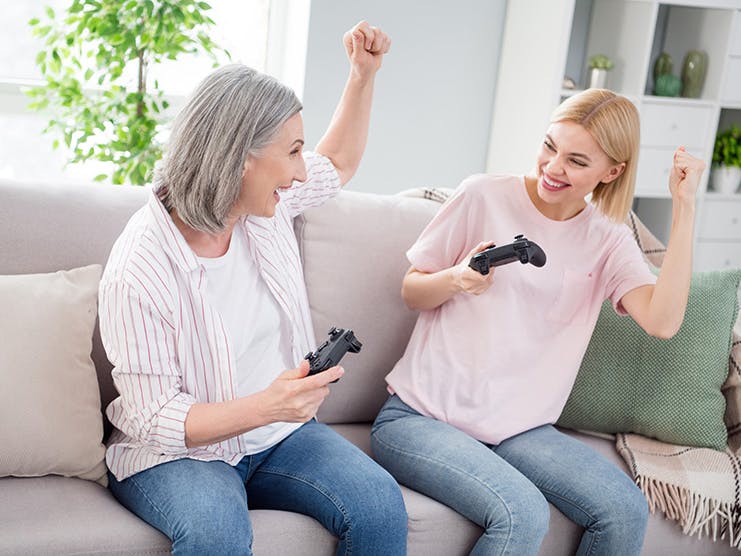 Studies show that playing video games can improve memory and balance, prevent dementia, and can help us bond with other gamers.
When you think of a "gamer," the first image that comes to mind probably isn't someone who's already retired. You also might not think of video games having many health benefits for, well, anybody. But video games actually have been shown to be rewarding in all sorts of ways for older gamers.
"There are a range of ways video games can positively impact older adults," Alison Bryant, senior vice president of research for AARP, told CBS News. "One is staying socially connected and active, and that's something we've seen continue to grow over time."
You might be surprised to learn a lot of older people are already aboard the video game train. According to the website Statista, 16% of people who play video games are over the age of 55. A study conducted by the Entertainment Software Association also found that 25% of men and 22% of women said they've been playing video games for more than 25 years.
Find a Medicare Plan in your area
It's FREE with no obligation
Speak with a Licensed Insurance Agent
M-F 9:00am-9:00pm | Sat 9:00am-3:00pm EST