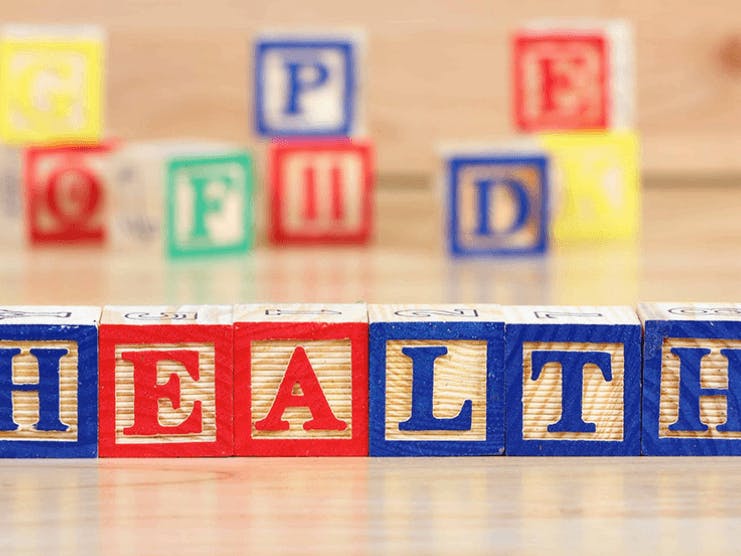 Improving your health literacy helps you advocate for the quality healthcare you deserve.
Health literacy is the ability for people to obtain, process, and understand basic health information that's needed to make decisions about their health and healthcare.
Healthcare, insurance, Medicare, and other medical terms can be confusing and complicated for everyone, of course, but can present more of a challenge for people with limited knowledge of the industry. Low health literacy is also more common under certain circumstances, such as in communities that are medically underserved.
However, having health literacy is important to ensure proper medical care. Read on for more information about what health literacy is, factors that can affect it, why it's important, and how to improve your health literacy.
Definition of health literacy
Health literacy helps you make the best decisions about your health. There are two parts:
Personal health literacy: How well a person can find and understand information and services that they need about their health. They can also use this information to make good choices for their health and care.
Organizational health literacy: How well organizations help others find the information and services they need for their health. This includes helping people use that information to make the best choices for their healthcare.
The definitions of health literacy emphasize the ability for people to actually use health information, not just understand it. They also must be able to make well-informed decisions because they have all of the information they need. Additionally, organizations have a responsibility to help address and improve health literacy in their communities and with their members.
Nearly everyone is at risk for misunderstanding health information depending on the topic. The important thing is providers and health professionals do their best at communicating accurate and easy-to-understand information.
Factors that can affect health literacy
There are a number of factors that can affect health literacy, including:
Knowledge of medical words and terms
Understanding how the healthcare system works
Ability to communicate with providers
Ability to find health information
Reading, writing, number, and computer skills
Age, income, education, language, culture, and other personal factors
Physical or mental limitations
When it comes to Medicare, those who are eligible but have a lower health literacy may have difficulty finding the plan and coverage that's right for them because there are so many options to choose from. That's why it's important to take the time to understand your Medicare options. It's also where working with a Medicare agent can benefit you. These licensed agents are well-versed in all things Medicare and can explain your options in language that's easy to understand. And if you've ever spent 5 minutes on the Medicare.gov website, you know how confusing that can be.
Why is health literacy important?
According to a study by the United Health Group in 2020, in the highest health literacy level counties, between 15 and 27% of the population is predicted to have limited health literacy. On the other hand, in the counties with the lowest levels, between 36 and 59% is predicted to have low health literacy.
By identifying areas of the country that need the most assistance, organizations can tailor resources to improve health literacy for those communities.
On average, Medicare beneficiaries in counties with high health literacy levels have better outcomes, including:
31% more flu shots
25% fewer avoidable hospitalizations
9% fewer hospital readmissions
18% fewer emergency department visits
13% lower costs per beneficiary
In fact, improving health literacy of those in the U.S. could prevent nearly one million hospital visits and save more than $25 billion per year.
Health literacy is important because it allows people to make good decisions about their health and get the medical care they need. It can help prevent disease, illness, injuries, hospitalizations, and other emergency care. High health literacy can improve medication adherence, keeping people healthier. It also helps people understand and manage chronic conditions they may have and lead an overall healthier lifestyle.
How to improve health literacy
One of the best ways to improve your own health literacy is to ask questions. When you see your provider, don't be afraid to ask them to clarify anything you don't understand or explain something differently. You can also ask your provider to write things down or give you additional information to take with you and read later. Or, ask them to speak slower or use graphics or pictures instead of written instructions.
If your provider or health insurance company offers any health literacy training or information, get involved. Call your insurance company if you have questions, and always read any information your plan sends you.
You can also spend some time reviewing the online resources your insurance provider offers.
Do you need help understanding your Medicare options?
Our licensed insurance agents can help you understand your Medicare plan options. Just call us toll-free to get started. Or, if you just want to see what types of Medicare plans are available in your area, you can enter your zip code in our Find a Plan tool and start reviewing your options.
Find a Medicare Plan in your area
It's FREE with no obligation
Speak with a Licensed Insurance Agent
M-F 9:00am-9:00pm | Sat 9:00am-3:00pm EST