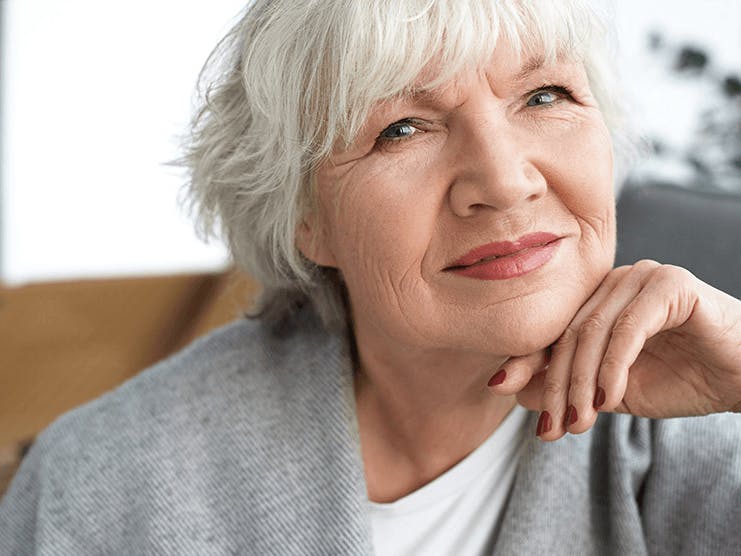 Experts recommend a monthly retirement income of around 80% of your pre-tax income prior to leaving the workforce.
A key part of retirement planning includes building a nest egg to help pay for expenses and fund your lifestyle once you leave the workforce. Estimating your retirement income can help you know how much you need to save in order to live comfortably, getting you closer to your long-term financial goals.
However, knowing how much you need to retire can depend on several different factors, and it's different for everyone. In this article, we will review the average retirement income in 2021 (the most recent year for statistics), talk about what a good retirement income is, and offer information on retirement income sources and how to best save for retirement.
Average retirement income in 2021
According to the U.S. Census Bureau, the median average annual income in 2021 for people age 65 and older was $46,360. The mean average was $71,446.
The median means that when you place all the incomes in order, the exact middle of the set would be $46,360, meaning 50% of the population would have a higher income and 50% would have a lower income.
The mean income is found by adding all the numbers together and averaging them. Using the mean can be slightly misconstrued, however, because retirees with higher incomes can skew the income to be higher.
Here is the median and mean retirement income in 2021 broken out by age:
| | | | | |
| --- | --- | --- | --- | --- |
| Age | Median | Mean | | |
| 65-69 | $57,992 | $87,920 | | |
| 70-74 | $50,231 | $74,139 | | |
| 75 and older | $36,925 | $57,550 | | |
What is a good retirement income?
Experts recommend a retirement income of at least 80% of your pre-tax income before you left the workforce. So, if you made $100,000 per year while working, a good retirement income would be about $80,000. However, the right retirement income for you can depend on a number of other factors such as:
Your current health and expected health care costs
The age you retire
Your anticipated retirement lifestyle
Your life expectancy
To get a better understanding of the retirement income you'll need, start by answering some of those questions. For example, do you plan to travel a lot? Downsize your home? Move to a new city? Pick up new hobbies? Or live the same lifestyle you do now? Also consider how healthy you are now or if you have any conditions that may require prescriptions, procedures, doctor visits, or even hospitalization in the future. Will you have Medicare, an employer sponsored health plan, or other type of insurance? What are those premiums, co-pays, and co-insurance?
This may seem overwhelming, but thinking through these answers and creating a plan for your retirement can help you determine how much income you'll need to support that lifestyle.
Retirement income sources
Even though you won't be getting a paycheck from your employer, there are several other sources of retirement income. It can be helpful to have several of these sources included in your retirement plan to help meet your financial goals.
Continued employment
According to recent surveys , 77% of today's workers expect to work for pay even after they retire. However, only 30% of those currently retired have actually continued employment after retirement. The good news is there are many ways retirees can continue to earn an income depending on the time and level of effort they want to invest.
Examples of continued employment after retirement include:
Starting a side hustle or freelance/consulting business using skills you learned throughout your career, or a favorite hobby
Getting a part-time job, such as an office manager, secretary, administrative assistant, bookkeeper, school bus driver, substitute teacher, or others
Some retirees even choose to go back to school and get additional education in their career path, or change completely to a new path, and earn income in new ways.
Social Security
Social security retirement benefits are meant to replace a portion of your pre-retirement income, and the amount you earn depends on factors such as the age you retire and the highest earning 35 years you worked. In 2022, the maximum benefit someone could earn:
At full retirement age: $3,345
At age 62 (early retirement): $2,364
At age 70 (delayed retirement): $4,194
The monthly retirement amount can vary each year due to the Social Security cost-of-living adjustment (COLA), which can adjust the benefit by a small percentage.
To maximize the amount you earn, you can delay drawing Social Security retirement benefits up to age 70. The longer you delay benefits, the more you can get each month.
Pensions
A pension is a type of retirement plan that provides monthly income after someone retires. As an employee, you may be able to contribute part of your wages to the plan, and your employer contributes as well. To be eligible for the pension, you must work for the employer for a certain number of years, which varies by employer.
Most American jobs no longer offer pensions, but some that may include teachers, state and local government employees, utility companies, insurance companies, nurses, military members, and unions. It's estimated that the median annual pension benefit ranges from $8,262 for private pensions, to $22,172 for a state or local pension, and $30,061 for federal pensions.
Financial Assets
Retirement income can also come from personal financial assets such as:
401(k) or 403(b) plans
Traditional or Roth IRAs
Annuities
Investments
Real estate
Checking or savings accounts
In fact, experts suggest contributing between 15-20% of your gross income to your 401(k) or IRA each year while working, especially if your employer participates in a match program. When it comes to savings and the total amount you need in these accounts, it's suggested to have at least 10-12x your pre-retirement salary. By age, this looks like:
1x salary by age 30
3x salary by age 40
6x salary by age 50
8x salary by age 60
10x salary by age 67
It can be helpful to work with a financial advisor or professional to make sure you're saving enough throughout the years to support your retirement lifestyle.
Calculating how much you need to retire
To do a quick estimate of how much you need to retire, start by calculating your estimated monthly expenses in retirement. This should include your mortgage or rent, car payment, utilities, groceries, travel expenses, health care and insurance costs, and any other regular expenses you expect to have.
Keep in mind that there are some expenses you currently have that may go away. For example, you may be spending less on gas or car repairs because you aren't commuting. Or, perhaps your mortgage will be paid off or you plan on downsizing to an apartment.
Then, calculate your "guaranteed income," which is how much you'll have saved in accounts like your 401(k) and IRA. You can then use your desired retirement age to estimate how much Social Security will provide as supplemental income.
Adding all these income sources together and subtracting your estimated expenses can help you understand if you need to save or invest more or retire later if your expenses are more than your income, or potentially retire earlier if your income covers these expenses.
You can also use tools like the Social Security Retirement Estimator or other retirement calculators to help you estimate how much you'll need and whether you're currently on track.
Find a Medicare Plan in your area
It's FREE with no obligation
Speak with a Licensed Insurance Agent
M-F 9:00am-9:00pm | Sat 9:00am-3:00pm EST