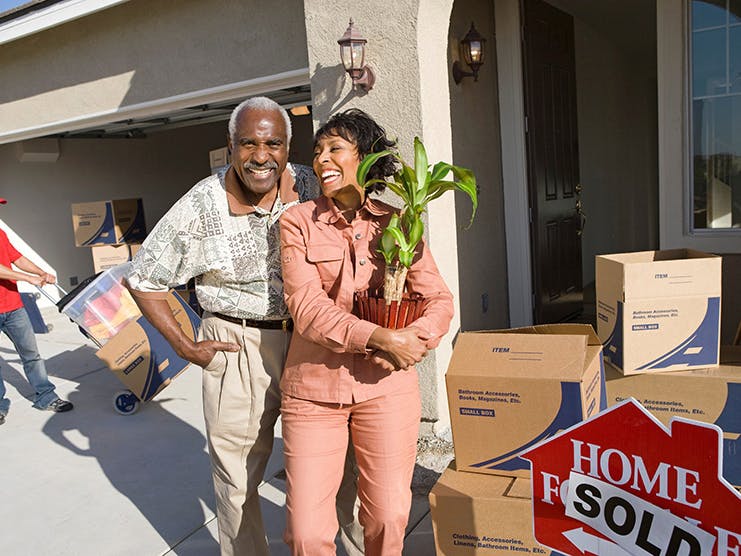 Since Social Security and Medicare always contact you by mail, it's important to keep your mailing address up to date.
Keeping your home address up to date with the Social Security Administration (SSA) is important. Not only do all communications from the SSA come through U.S. mail using the address it has on file for you, but all communications from Medicare come there as well.
If your address is incorrect with the SSA, you may not get important communications from either Social Security or Medicare, which could affect your retirement or disability benefits, Medicare coverage, or other items.
To ensure you get the most accurate and timely information from the SSA or Medicare, you'll want to complete a change of address any time you move. This is a process you will initiate yourself, so if someone calls you claiming to be with the SSA or Medicare, immediately hang up and notify the appropriate agency. No one from the SSA or Medicare will ever call you asking for information.
Here are more details about the importance of completing a change of address and how to do it.
When is a change of address necessary?
If you've recently moved or your address is incorrect, it's important to complete a change of address. You'll also want to ensure the change of address happens if you're receiving Social Security and/or Medicare benefits, since all communications related to these come via U.S. mail.
In fact, if the SSA doesn't have your correct address and can't contact you, they may stop your benefits.
Changing your address through your my Social Security account
The fastest and easiest way to change your address is on the Social Security website via your my Social Security account. You can do this at any time, 24/7, and the process is completed in just a few steps. You're also able to confirm the change immediately.
Go to www.ssa.gov/myaccount
Click "Sign In" or "Create an Account"
Enter your login information
Click on the "My Profile" tab
Click "Update Contact Information"
Enter your new address and click "next"
Review your information and confirm the address and phone number are accurate and click "submit"
If you don't have a my Social Security account, this article walks you through creating one: Creating Your Online Social Security Account
Other things you can do through your my Social Security account
Changing your address isn't the only thing you can do through your my Social Security account. Log in to:
Request a new Social Security card
Check the status of an application
Estimate future benefits
Manage your existing benefits
Get your Social Security Statement
Set up or change direct deposit information
Get a Social Security 1099
Creating an account only takes a few minutes, and the SSA is committed to protecting your information and ensuring it's secure. Plus, it's easy to use and offers personalized tools for those receiving benefits currently, or who will in the future.
Changing your address by phone
If you prefer calling, you can change your address over the phone by calling 1-800-772-1213 (TTY 1-800-325-0778), Monday through Friday, 7:00 a.m. to 7:00 p.m.
You can also call your local office instead, which may have a lesser wait time. Find your local office's number through the Social Security Office Locator tool.
Can you change your address in person?
Yes, you can change your address in person. Most local Social Security offices have reopened after being closed due to the COVID-19 pandemic, but it's recommended to call ahead and schedule an appointment to ensure you're able to be seen.
Find your local office here.
Social Security change of address forms
The SSA's resource library includes a number of forms to help you complete a variety of tasks. Some are downloadable while others you can fill out and submit online, including the "Change Address or Telephone Number" form.
Find the complete list of forms here.
All forms are free, but not all forms are listed. If you can't find what you need or have questions about completing a form, contact the SSA.
Forms that are downloaded, printed, and completed must be mailed or taken to your local Social Security office, or the office that requested it from you.
Find a Medicare Plan in your area
It's FREE with no obligation
Speak with a Licensed Insurance Agent
M-F 9:00am-9:00pm | Sat 9:00am-3:00pm EST