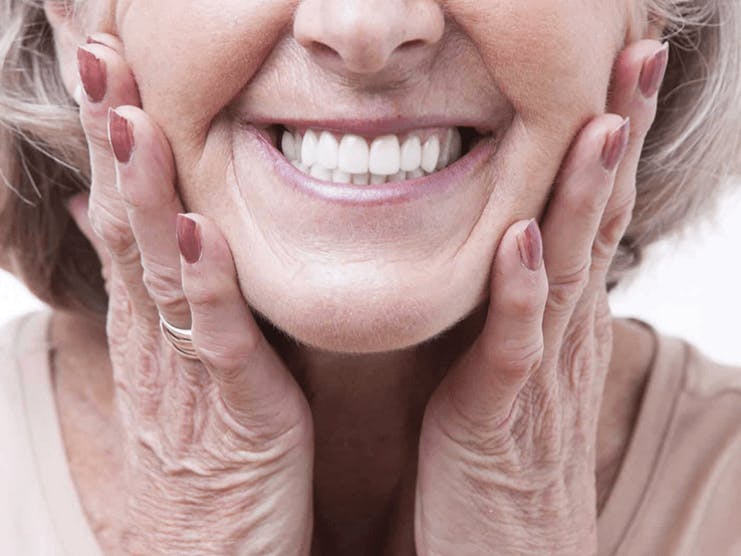 Original Medicare doesn't cover routine dental care or dentures, but a Medicare Advantage plan might.
As long as the surgery is deemed medically necessary by your doctor, hip replacement surgery is usually covered by Medicare.
According to the Agency for Healthcare Research and Quality, more than 450,000 total hip replacements are performed each year in the U.S. More than half of those are for patients ages 65 and older.
Hip replacement surgery, or arthroplasty, removes or replaces your hip with an artificial joint, typically due to damage from arthritis or an injury. After a hip replacement, patients can usually walk easier, with less pain, and lead a healthier life.
Typically, your surgery will be covered by either Medicare Part A or Part B. Part D prescription drug coverage will also provide coverage for prescription drugs you may need after surgery.
Even though Medicare covers hip replacements, you must meet certain eligibility requirements and you may still have out-of-pocket costs. Read to understand Medicare's coverage of hip replacement surgery, the cost of a hip replacement, and what the surgery involves for you.
Medicare hip replacement coverage
Both Original Medicare (Part A and Part B) and Medicare Advantage (MA) plans help with the cost of hip replacement surgery, and Part D prescription drug plans cover prescription drugs you may need during recovery.
Eligibility
In order to be eligible for coverage, your doctor must confirm the surgery is medically necessary. This typically happens after your symptoms have not responded to other treatments.
Medicare Part A
Medicare Part A (hospital insurance) will cover your inpatient hospital stay as long as it's at a Medicare-approved facility. Most hip replacement surgeries require you spend at least one night in the hospital, but length of stay can vary.
This coverage includes:
A semi-private room
undefined
Medications you need for pain relief, anti-inflammatory medication, or other prescription drugs while an inpatient
Meals
General nursing care
Inpatient physical therapy
If you need additional time to recover in a skilled nursing facility (SNF), the first 100 days will be covered by Part A if you have a qualifying inpatient admission of at least three days in a row. This also includes coverage for physical therapy received at the facility.
Medicare Part B
Typically, before your surgery, you'll have to see your provider and have minor outpatient procedures to prepare. For example, you may need a physical exam to make sure you're healthy enough for surgery. This would be covered by Part B (medical insurance).
Other things Part B may cover include:
Pre- and post-operation doctor visits
Blood tests
Radiology, such as X-rays or MRIs
Outpatient physical therapy
Durable medical equipment (DME), like a cane or walker
Other outpatient costs
Sometimes you may be able to get hip replacement surgery at an outpatient surgical facility and then go home the same day. In this case, Part B would cover those costs.
Part B may also cover a second opinion for surgeries, including hip replacements.
Medicare Part C
Because Medicare Advantage (Part C) plans are required to cover the same services and supplies that Original Medicare does through Part A and Part B, your hip replacement surgery will be covered by your MA plan. This includes doctors visits, X-rays, surgery costs, and physical therapy needs after surgery.
If your Medicare Advantage plan includes Part D coverage, your prescription medications needed would also be covered. You may have other benefits to your MA plan related to your hip replacement, such as meal delivery, an over-the-counter benefit, or a gym membership for assistance in recovery. Talk to your plan about coverage for your needs.
The difference is in the cost you'd pay out-of-pocket. One benefit, however, is that the costs are often copayments (a flat dollar amount) vs. coinsurance (a percentage). For example, instead of paying 20 percent of the cost to see a specialist, you may pay a flat copayment of $45 per visit. Keep in mind costs can vary based on your plan.
Medicare Part D
After surgery, your doctor will help create a pain management plan for your recovery, typically including prescription drugs. If you have a Part D prescription drug plan, the prescription drugs you need once you're home will likely be covered. These drugs can include:
Pain management medications
Blood thinners to prevent clotting
Antibiotics
Anti-inflammatories
If you receive any medications while an inpatient, including general anesthetic or spinal block, these would be covered by either Part A or Part B.
Medigap
Offered by private insurance companies, these plans help fill the "gaps" in Original Medicare coverage and costs. With a Medigap plan, you may get help with costs such as deductibles, coinsurance and copays that would be out-of-pocket costs with Original Medicare Part A and Part B.
You cannot have a Medicare Advantage plan and a Medigap plan at the same time, so be sure to compare coverages and costs when determining which plan is right for you.
Hip replacement surgery cost
Hip replacement surgery costs can be staggering, ranging from $30,000 to $100,000 or more, according to the American Association of Hip and Knee Surgeons. The average cost, however, is around $40,000.
To know the exact cost of your surgery, talk with your doctor or contact Medicare. However, in most cases, what you pay also depends on your deductibles and the plan you have for coverage. Costs can also vary on your provider and facility where you receive care.
How much does Medicare pay for hip replacement surgery?
For surgeries, it's difficult to know the exact costs in advance. However, you may be able to estimate how much you'll have to pay. In 2023, you must first meet your Part A deductible ($1,600) and Part B deductible ($226) before Medicare pays anything for your surgery.
After you meet your deductible, Part A will likely cover 100 percent of the costs remaining. Part B will pay 80 percent, while you pay the other 20 percent out-of-pocket.
To begin to estimate how much you'll have to pay, ask your doctor, hospital or facility how much you may have to pay for care both before, during and after surgery. Specifically ask if you'll be an inpatient or outpatient because those costs will be different.
If you have a Medicare Advantage plan, your deductible and out-of-pocket costs may differ. The benefit is you'll also likely have an out-of-pocket maximum, so if you reach this before or due to your surgery costs, you will not have to pay any more costs out-of-pocket. Contact your plan for more information.
If you have a Medigap plan, your out-of-pocket costs may be covered by your plan. Contact your plan to learn what costs will be covered.
What is hip replacement surgery?
A total hip arthroplasty, or total hip replacement, is surgery that replaces a damaged hip joint with an artificial joint to help provide pain relief and improve mobility.
You may need a hip replacement if you have:
Osteoarthritis
An injury
Rheumatoid arthritis
Avascular necrosis
Bone tumors
The surgery requires an incision at the hip joint, and then the surgeon will cut through the thigh bone and remove any damaged tissue as well as the damaged hip joint. They then attach an artificial joint to your thigh bone using surgical cement or screws. This can be done through a traditional or minimally-invasive surgical technique. Your physician will decide which option is best for you based on your health prior to the surgery and the damage to your joint, bone and cartilage.
Most of the time, people spend between one and four days in the hospital recovering, but complete recovery time may take three to six months.
Find a Medicare Plan in your area
It's FREE with no obligation
Speak with a Licensed Insurance Agent
M-F 8:00am-10:00pm | Sat 9:00am-6:00pm EST